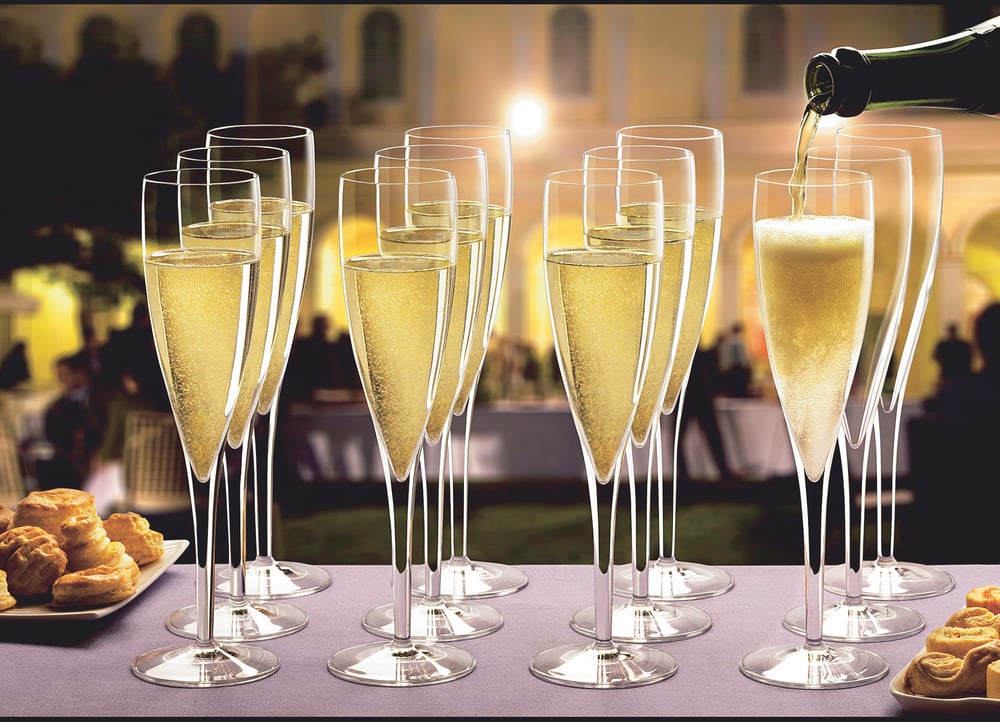 The last year has been full of tabletop surprises. Décor patterns are becoming more and more organic in nature, capturing the essence of where our foods come from in the first place. Glassware is getting more diverse to accommodate for a wider palette of beverage choices. Buffets are more efficient and elegant. Serving food and beverage is more artful.
As we look back on 2018, it's been a great honor for BauscherHepp and our collection of brands to contribute to some of these positive changes. Here is a quick recap of some of the highlights.
---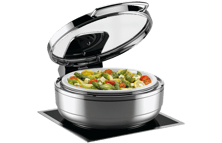 HOT & FRESH CHAFING DISHES
Hot & Fresh Chafers from WMF are a modern option for any type of buffet service. Made with innovative German engineering using top-quality materials, their attractive design and perfect handling make them a place on the buffet line where function will certainly meet fashion.
---
ROLL OUT BARS
Speaking of function and fashion in buffet and banquet settings, Mogogo figured out how to bring the party to the guest with the roll-out Mogogo Pro Bar station. An elegant and simple with the added dimension of mobility allows operators to move the bar from a wedding reception to the after party with minimal effort.
---

AN AIR OF ANTIQUITY
One of the highlights of the year in tabletop décor was the striking patterns of the Bauscher Vintage Tiles Collection. This sentimental collection contains five distinct colors and patterns, all of which bring diners back to the past where whimsical memories and vintage imperfections remind us how great things used to be.
---
A MASTERPIECE GLASSWARE COLLECTION

History was a theme this year, and the Luigi Bormioli Michelangelo Gold collection is sure to add a Renaissance feel to just about any table top. This collection takes the original, iconic designs of the Luigi Bormioli's Michelangelo pieces but pulls them even thinner for an added air of elegance.
---
HIGH-END BEVERAGE SERVICE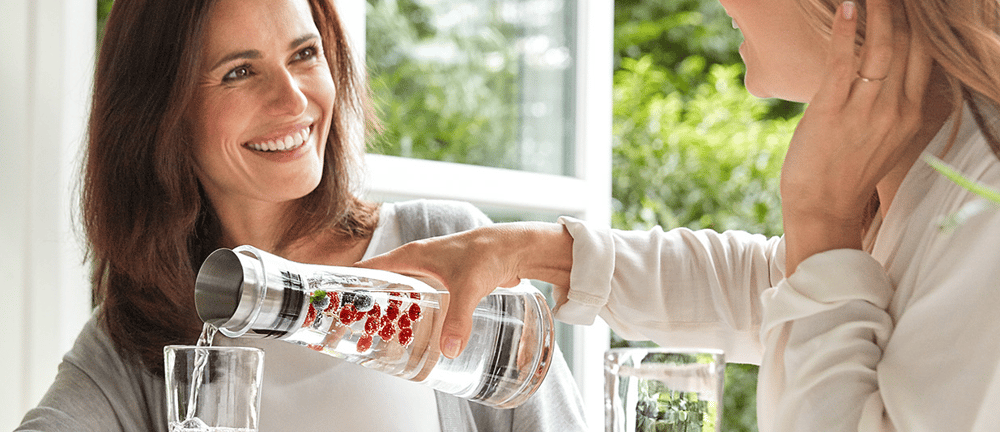 Tableside beverage service can be enhanced in two easy ways -- keeping liquids at the right temperatures and in eye-catching dispensing designs. With the Flow Slim Cooling Carafe from EMSA, guests can experience both. Made from high quality, handblown glass and stainless steel, the Flow Slim Cooling Carafe has a modern and contemporary aesthetic that is sleek and neat.
---
THE DRINKING GLASS WITH THE BEST DESIGN
Now that you have the carafes, you need something to pour liquids into! How about the drinking glass with the best design? As designated by Business Insider Duralex Picardie Clear Tumblers have the drinking glass with the best design. The tempering process makes them more durable and allows them to stand up to both extremely hot and cold beverages.
---
THERE'S A NEW DINING DRESS CODE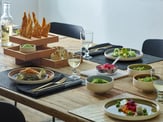 We're not talking about what your guests should wear, we're talking about what they should encounter on the tabletop. Fine dining is becoming more casual, more playful, and one of the easiest ways to accomplish this is through the new aesthetics provided by the Playground collection.
---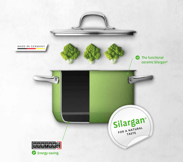 DISCOVER SILIT
Cookware from Silit is designed with German ingenuity. If you're looking for cookware that preserves flavor profiles, is durable, is energy efficient, provides a level of versatility when it comes to the cooking process, is easy to clean, and has an air of elegance, Silit should be one of your considerations.
---
NEW BUFFET COLLECTIONS FROM HEPP AND WMF
With the Sequence collection from Hepp and the Quadro collection from WMF, buffet service can be modular, functional, intuitive, fun, and easy to assemble. Sequence comes in various sizes and depths with both wooden and Corian platters, while Quadro is configurable to the precise workflow of the operation. Both are elegant and functional.

---
GO FULL FORCE INTO THE HOLIDAYS AND THE JOYS OF WINTER
One of the most enjoyable parts of the year, the times when we spend more time than any other season around the tabletop with our friends and family, are the holidays. As Americans, we embrace the winter months, and as purveyors of high-end tabletop designs, BauscherHepp embraces winter tabletop décor. From the skating rink to a winter trip to the tropics, we've got you covered with six essential tabletop collections for winter.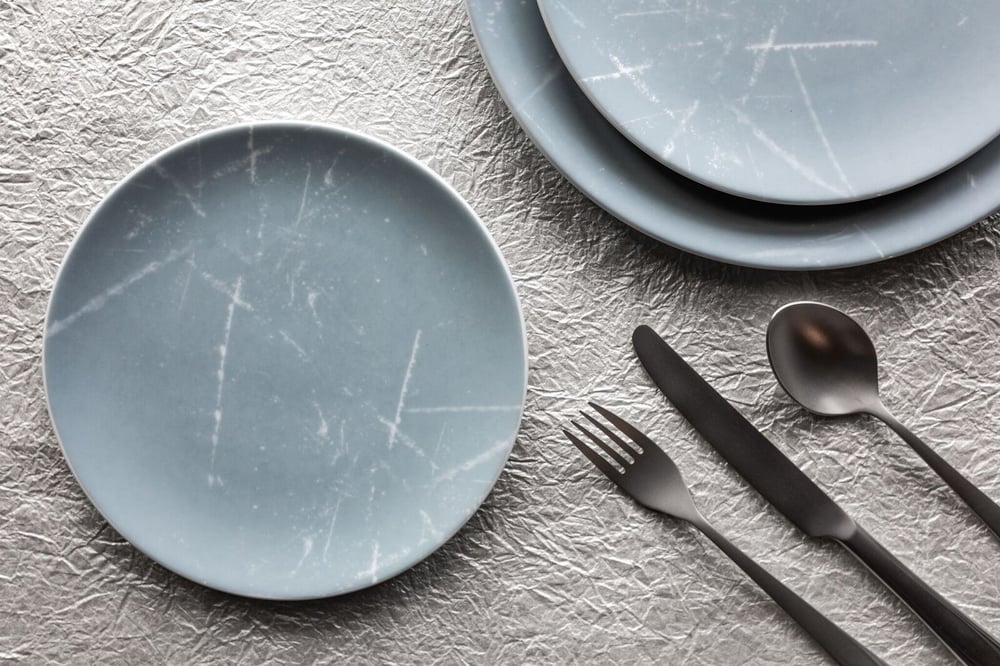 To learn more about these and other BauscherHepp brands, be sure to check out both volumes of our latest BauscherHepp Design Guide, or view or complete literature page here.