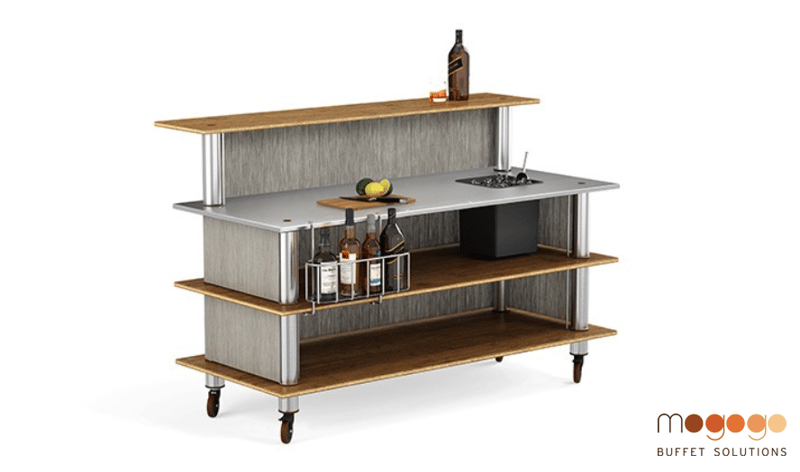 One of the easiest ways to make people happy is to bring the party to them, and with new bar designs from Mogogo, there's a fresh way to roll out beverage service.
A staple in the Mogogo collection, the Mogogo Pro Bar Station is an elegant and simple solution for providing beverage service, whether it's a wedding or just off the 18th hole. It was designed with both function and fashion in mind, allowing operators to provide mixology-grade beverages that contribute to the overall style and design of the entire buffet or banquet service.
And, of course, you can easily roll it in and out with the standard Mogogo wheels.
Mogogo is known for its ease-of-use, its convenience, and its durability that align with high-performing food and beverage operations, and the new options for the Mogogo Pro Bar Station are no different.
Made from materials that include high density bamboo panels, stainless steel panels, or brushed stainless steel, the choice comes down to personal preference. These new options provide a modern, sleek look in addition to the classic and traditional Mogogo wood shelves. Grey slate, black marble, and mango wood options are also in development.
All Mogogo Pro Bar units include standard industrial casters, a stainless steel working surface, insulated ice bins, and a slick speed rail..