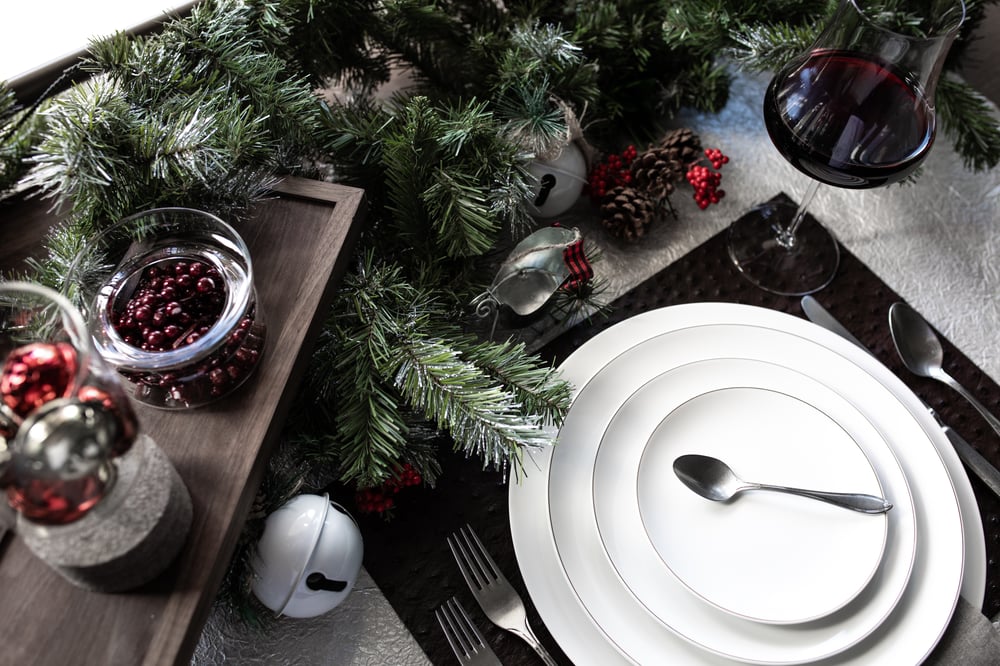 In most parts of the country, winter is not only coming, it's here. And as we look toward Christmas, Hanukah, New Year's and other frosty holidays, we'd like to show you a few of the essential tabletop collections that can help you make the most out of the winter months.
ICE by TAFELSTERN
Imagine the exhilaration you feel at a hockey game, watching figure skating at the Olympics, or simply enjoying some time with loved ones at the rink. That's the feeling of the Ice collection by Tafelstern. Ice recreates the visual play of frozen water marked by the shaved lines of skates that reflect light. The plate becomes the rink. Its cool color creates a stunning icy visual that will bring excitement to your dish and leave your guests impressed. While a small collection, it creates a big effect. Ice is featured in our December Novelties Guide.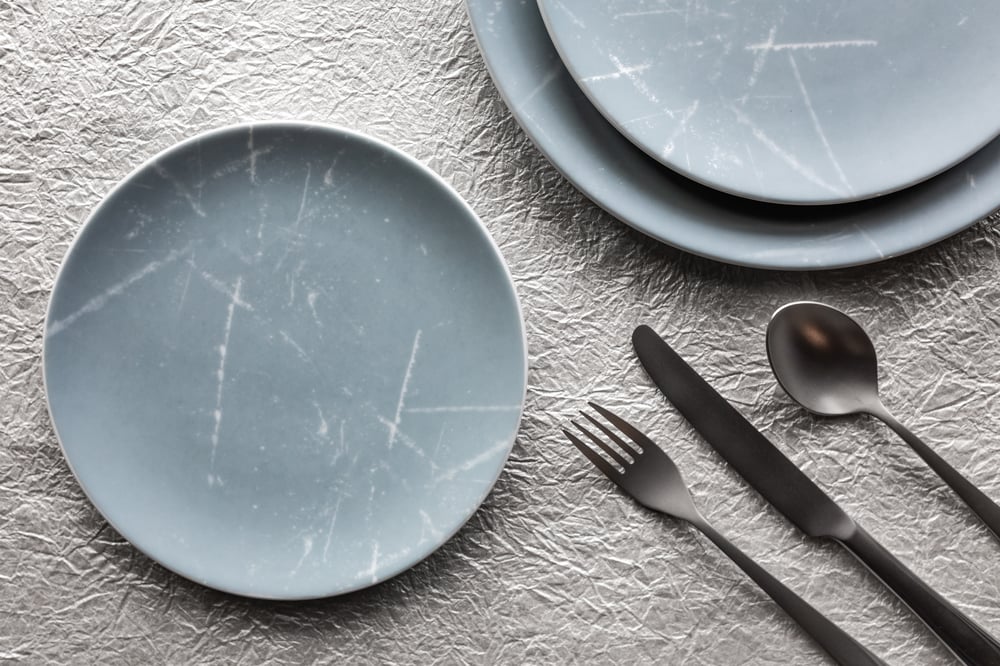 OVERCAST by TAFELSTERN
Winter's colors are captured and enlivened in our Overcast collection. The tops and the wells of each plate or bowl are filled with a gorgeous grey décor pattern that captures the comfort of the season and the beauty of the winter sky. Your dishes will pop against the background, enhancing your guests' culinary experience.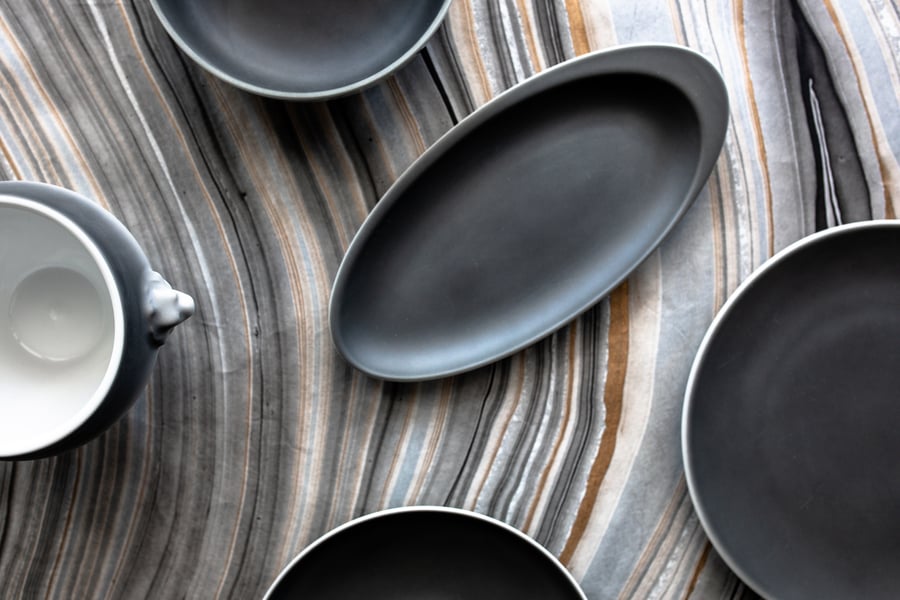 FROST by TAFELSTERN
Tafelstern's Frost collection is a way to make any tabletop expression just a little crisper. An extension of the Snow collection, Frost adds an element of metallic color to the rims of each plate, with hues ranging from a wintery sky blue to a more evergreen sage to a warm caramel. Frost includes the same textures as Snow with a bit of colorful charm. These Tafelstern collections can be found in Book 2 of our BauscherHepp Design Guide.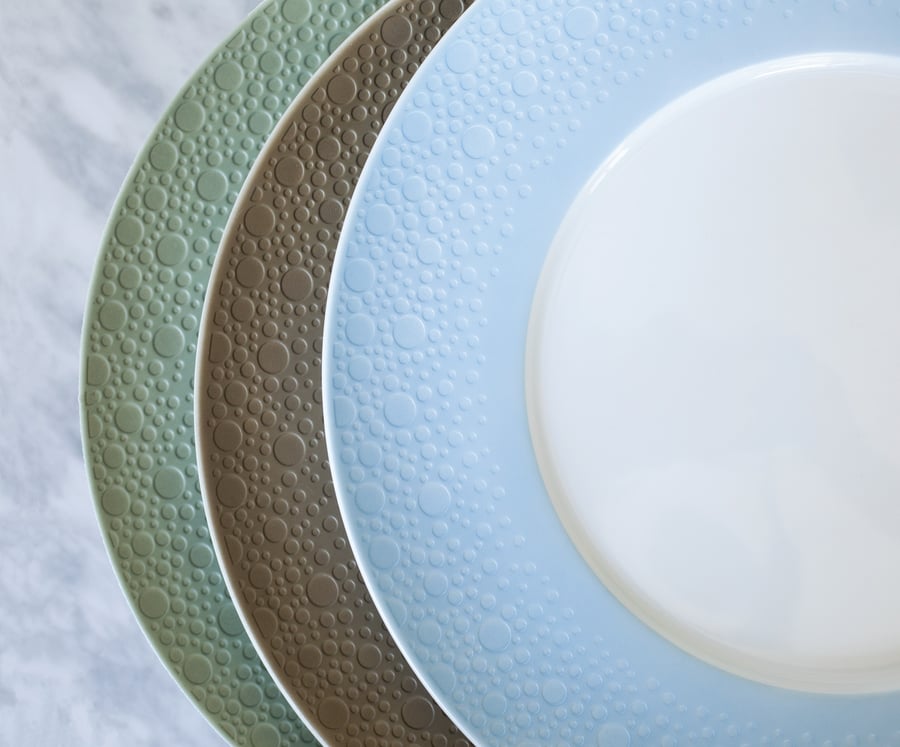 CLASSIC GOLD by BAUSCHER
When you're ready for an absolute classic holiday dinner look, look no further than Classic Gold. Made with a revolutionary process designed for delicacy, this Noble China collection is extraordinary and intricate. Gold? That's where it gets classic for the holidays. With subtle gold rings around the edges of each piece, Classic Gold adds an air of elegance that will make even the biggest scrooge smile.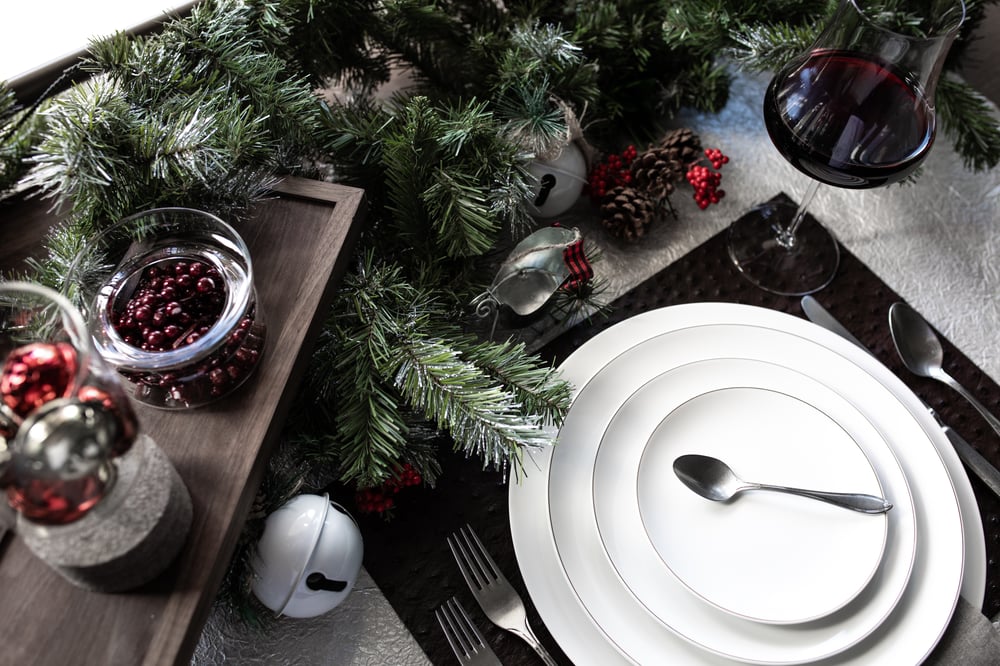 PURITY FAVORITES by BAUSCHER
Speaking of smiles, shouldn't every winter should include a vacation to somewhere warmer, tropical even? That's exactly what Purity Favorites provides. Purity Favorites is a boutique collection of Purity decor with bright colors and intricate patterns that will brighten the cloudiest of days. With four 11" plates and one rectangular coupe platter, you can mix and match these patterns or pair with white Purity items for a sophisticated look. These collections from Bauscher can be found in Book 1 of our BauscherHepp Design Guide.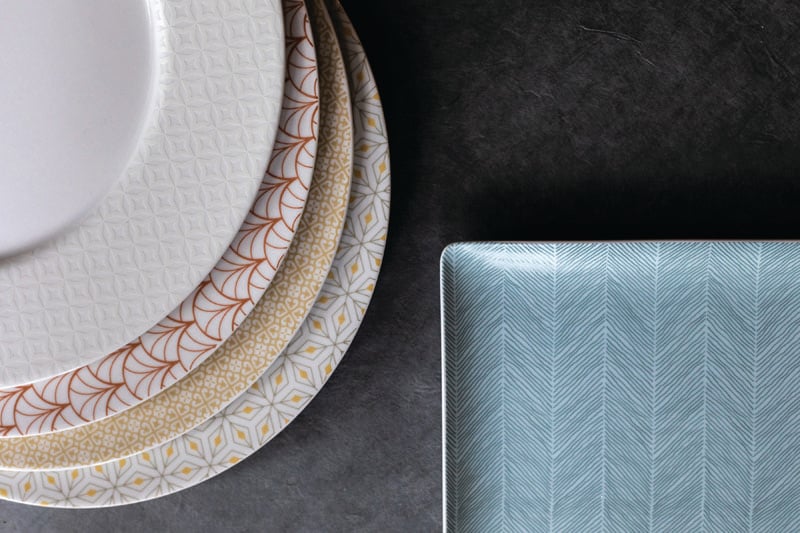 STONEWASHED FLATWARE by WMF and HEPP
With the holidays sparkling, a gentle and soft stonewashed finish will nicely balance the shine at the table, also adding a unique texture to your tabletop. Explore this vintage look in Residence by WMF or Baguette, Chippendale, and Diamond by Hepp. The stonewashed texture on flatware can provide a rustic feel to any setting, a bit of warmth to a cold winter's night, or a contrast to bright porcelain.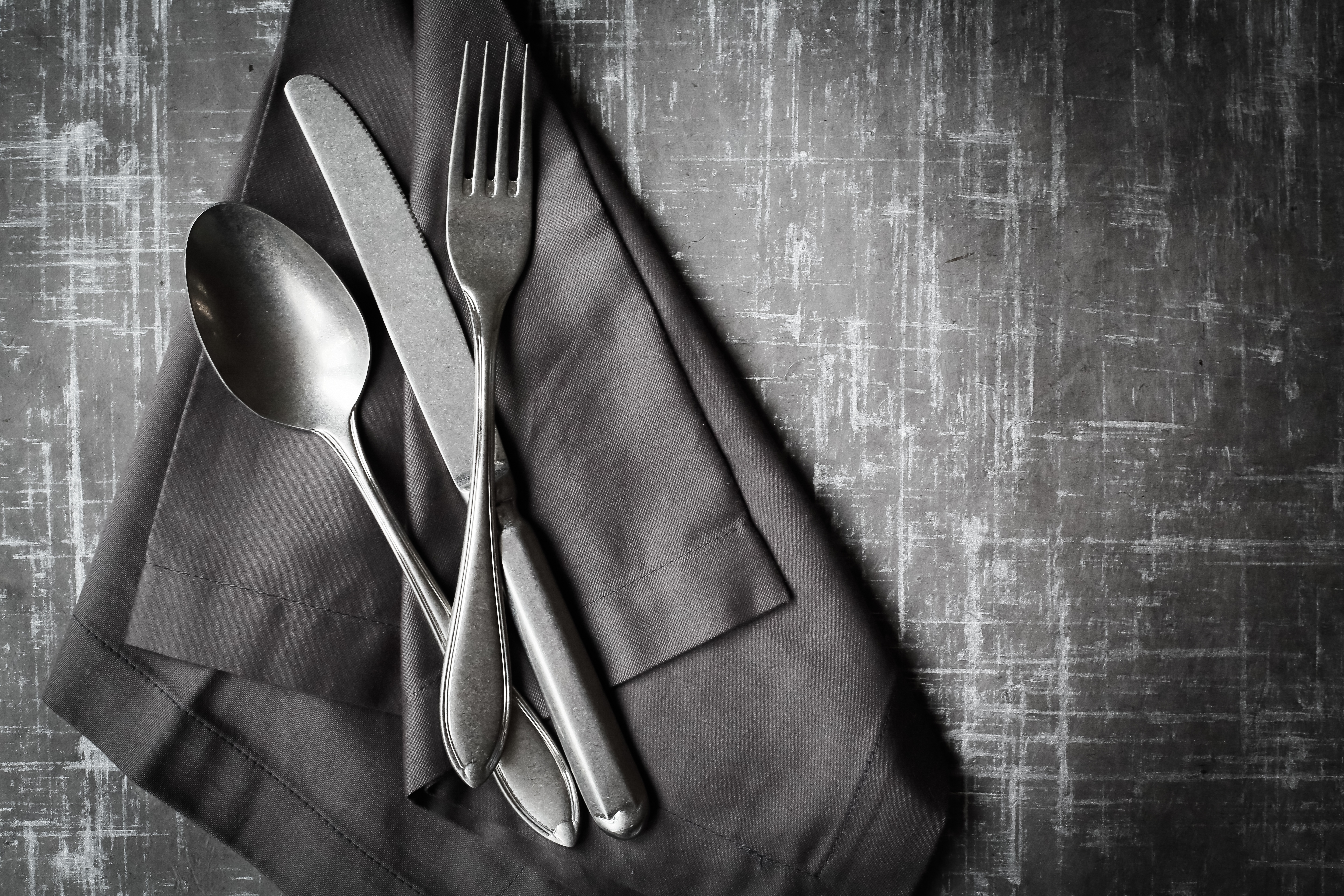 Get more information about each of the above collections be reviewing the new two-volume collection of the BauscherHepp Design Guide.