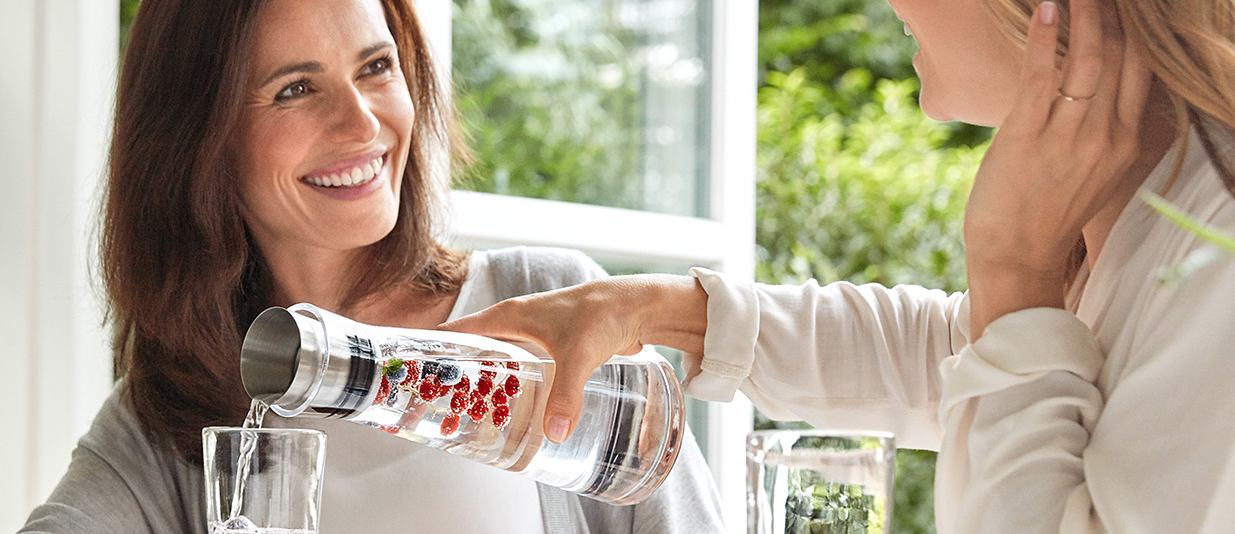 Table side beverage service can be enhanced in two easy ways -- keeping liquids at the right temperatures and in eye-catching dispensing designs. With the Flow Slim Cooling Carafe from EMSA, guests can experience both.
Made from high quality, handblown glass and stainless steel, the Flow Slim Cooling Carafe has a modern and contemporary aesthetic that is sleek and neat.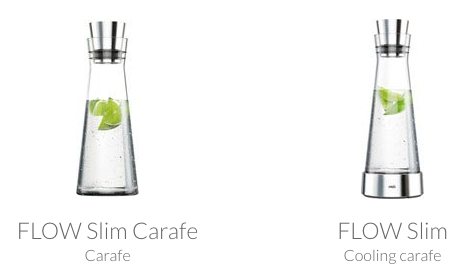 One of the real innovations of the EMSA Cooling Carafe is its versatility. The carafe can be ordered and used individually or you can use the accompanying cooling pad, which can help keep beverages cool for up to four hours.
What is the ideal application for EMSA Cooling Carafes?
In reality, there isn't just one application. Cooling carafes are great for water service and can even be enlivened with the addition of citrus, herbs, fruits, cucumbers, or an interesting combination.
They are also great for juice service and can be used on a breakfast buffet bar to help keep milk cold for use in coffee or cereal. Even better, EMSA Cooling Carafes are great for white or rosé wine.
Ready to try out the EMSA Cooling Carafe?
Be sure to request a sample from our sample request form, or you can add this item to your quote cart by using the link at the top of the page.