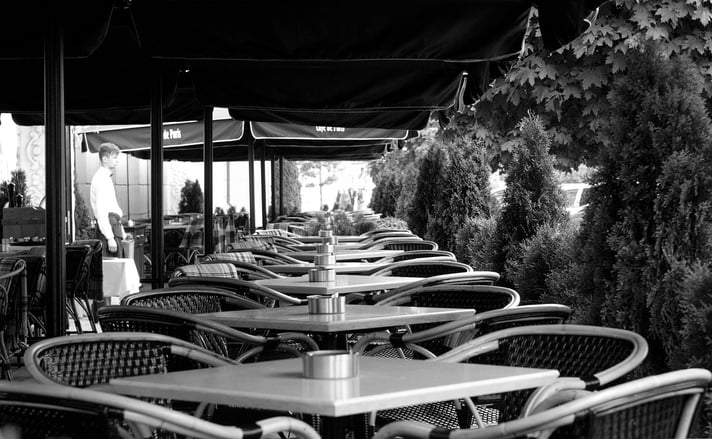 According to a recent article in Lodging magazine, shifts in revenue and expenses will positively impact hotel food and beverage profits into the future.
In part driven by additional revenue sources like grab-n-go facilities and kiosks, total food and beverage department revenue increased at a compound growth rate of 4.5 percent from 2010 to 2016. And the positive impacts of F&B programs couldn't have come at a better time.
A recent NASDAQ report cited uncertainty in the U.S. lodging industry. Home-sharing options like Airbnb and Vacation Rentals By Owner are disrupting the industry, and the report mentioned renovations and better marketing to Millennials as a way to overcome some of those objections. But since food and beverage programs are already growing in the hospitality industry, they represent a tangible way to disrupt the current disruption.
Here are a few ways to help increase food and beverage profits in hotels:
Embrace New Ways to Deliver F&B Services
As we mentioned above, grab-n-go kiosks and quick serve options are growing in popularity. Like healthcare, the hospitality industry is looking to these alternative F&B delivery options as a way to increase the number of customers. Another popular way to deliver service is through banqueting and buffets, which helped drive the early stages of the recent hotel and hospitality recovery.
Embrace New Times to Deliver F&B Services
One reason hotels can deliver over home-sharing options is the ability to service high quality food and beverage at a variety of different times - without the guest having to lift a finger. Room service has obviously been a traditional way to expand F&B delivery times, but service times such as brunch and breakfast can make an impact, too. Extending traditional breakfast hours and providing flexibility are both enticing options for guests.
Embrace the "B" in F&B
High quality coffee service, high tea, and delivering craft beverages is very important to today's demographic. With a great bar and beverage program, a hotel can turn its location into a destination for reasons other than just a bed.
Embrace the "&" in F&B
What is the "and" in food and beverage? It's an aesthetic. It's style and service. It's how hoteliers deliver food and beverage so it's appealing and photogenic. We live in an era when guests are looking to share their food on Instagram, Facebook, and other important social media platforms.
The other thing that goes hand-in-hand with posting images of food and beverage is posting images from destinations and locations. By concentrating on design, style, and the overall aesthetic of an F&B program, a hotel can capitalize on the consumer's desire "to share" both what she is eating and where she's eating it.
Looking for ways to enhance your F&B aesthetic?
Whether it's classy buffet delivery solutions or a new way to enhance your cocktail program, you can consider a wide range of options to add some style to your hotel's food and beverage service.
Check out some of the latest options in the new BauscherHepp Design Guide.