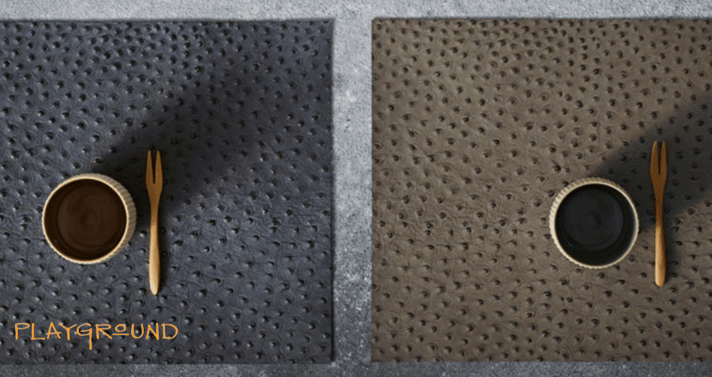 Everything begins somewhere.
Our love of play, of having fun, for example, begins when we're children. We find joy in discovering the color wheel. We learn to laugh at knock knock jokes. We can't wait for recess every day when we can go out to the playground. And it's this exact essence that's at the heart of the new Playground collection from Bauscher.
Created by one of the leading names in all of tabletop, Playground is an invitation to be a kid again. It's a grown-up way to provide a full range of materials and inspirations to any dining experience in order to make it a little more like recess.
From traditional dinnerware formats to unusual items and accessories, Playground is collected from all over the world to help chefs expand their pools of ideas and set spectacular culinary stages using elements like stoneware, wood, slate, melamine, stainless steel, cast iron, leather, marble, and glass.
Why should you consider the Playground tabletop collection?
Sure, you'll bring an air of playfulness back to your dining experiences, but Playground is much more than just simple fun. You can:
Be authentic.
With it's casual, easy-going aesthetic, it's easy to lose the pretense with Playground. Create a casual, relaxed atmosphere while still maintaining an air of elegance.
Create contrast.
The beautiful thing about Playground is it's designed to work with other collections. When you combine Noble China porcelain with acacia wood, the interplay can be striking.
Revisit an old favorite.
Fine glass cloches are experiencing a renaissance. They pair well with porcelain or marble and provide an engaging opportunity to serve thoughtful amuse bouche or to experiment with the other current renaissance of adding smoke elements to your food and beverage.
Go natural.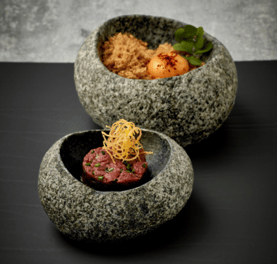 Presentation doesn't just have to be playful with Playground. It can also be stark and stoic. Have you ever considered serving tartar from a stone? Each one is selected and hand trimmed, making every piece unique.
Remain versatile.
When it comes to popular plating and even the types of restaurants serving them, there's a lot of crossover. Fine dining is becoming more casual. Casual dining is becoming more refined. And in some cases, the line between formal and casual might blur several times in the course of a single meal. This makes a versatile tabletop collection even more important, as restaurants and foodservice operations look to keep guests guessing.
As we learned in the great Disney classic, Ratatouille, a memorable meal is always connected to our past in one way or another. And when you can create dining experiences that resonate with the kid still within, a great meal can become even more remarkable as it takes us back to childhood, to the days when we first learned the importance of having fun.
These are just a few small examples of how Playground can impact your tabletop. Learn more in the Playground Catalog from BauscherHepp.