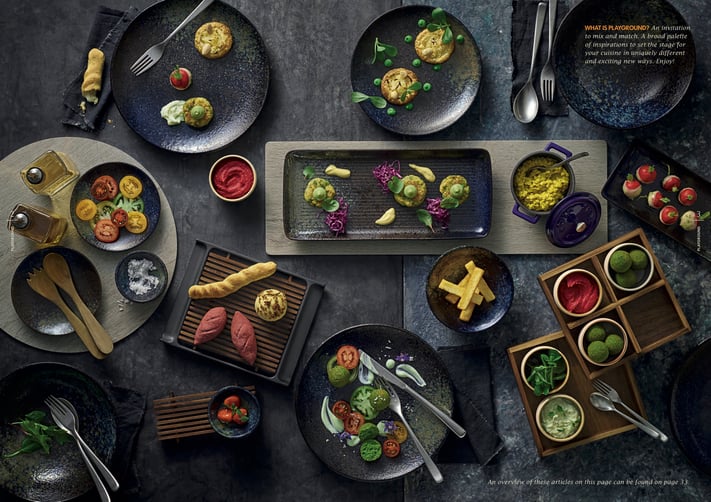 Anthony Bourdain once said, "Your body's not a temple. It's an amusement park. Enjoy the ride." And no tabletop collection speaks to that sentiment more than the new Playground collection from Bauscher Hepp.
From lava to leather, this cool and casual collection is designed to jolt the senses of even the most sophisticated diners. But how is it like a literal playground?
IMPROVISATION
Playground allows chefs to improvise with their platings. Because there are so many options to choose from, any dish can be plated on a variety of different canvases giving the same dish a multitude of looks. On the playground, you pick the game.
OPTIONS
Playground is designed to be mixed and matched. Diversity is the name of the game, and creative chefs can create a full range of combinations to enhance any fine dining scenario. Slide, swings, monkey bars, or something entirely different?
CONSTRUCTION
Like so many of our modern playground, some aspects of the Playground tabletop collection are also made from recycled materials. Consider a full palette of high quality coasters that are made entirely from recycled leather and natural rubber. Sustainability and style are not mutually exclusive.
Want to learn more about Bauscher Hepp's new Playground collection? Check out the Playground Guide today.