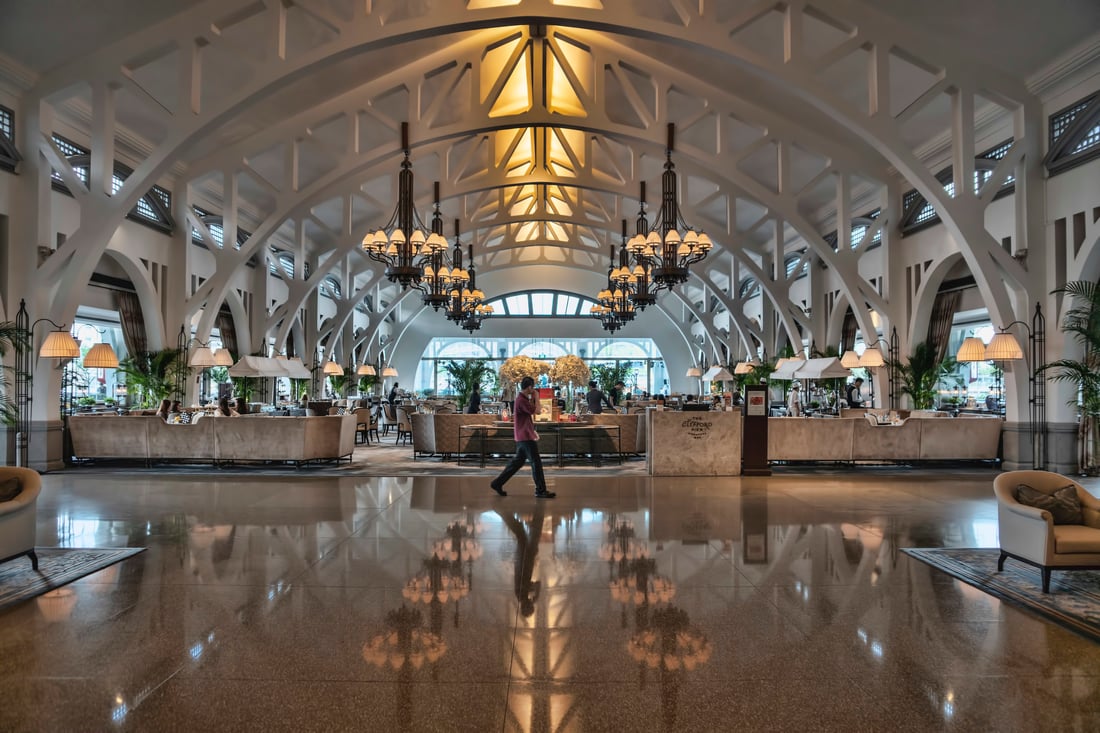 Differentiation. It's the name of the game in so many service-driven concepts. From fast-casual restaurants to high-end hotels, providing a memorable experience in order to attract guests and customers is critical. In the hospitality sector, the question is how can it be done?
Over the last several years, we've seen an explosion in the home-sharing market, which inevitably takes away some of the guests who would normally stay in hotels. While companies like Airbnb and VRBO are not going away and will only likely expand, there are differentiators available to hotels for which home share companies don't have an answer.
Consider the hotel lobby.
According to the travel industry publisher, Skift, the hotel lobby, when magically done, is a reason to eschew a rented apartment and choose a more traditional lodging option.
The lobby is something Airbnb or VRBO cannot offer, and it goes beyond just the physical space. In reality, it's more about the philosophy.
As Skift points out, home rentals can be isolating. Arriving late at night into an unfamiliar apartment building doesn't have the same sense of community that exists in the hotel lobby with its lively bars, dining options, and even sometimes live music or entertainment.
Atmosphere matters.
According to Lodging, the hospitality industry has recognized the lobby as a valuable asset, and as we venture into 2019, lobbies will grow their roles as lively hubs for gathering, dining, and recreation. There's a real difference between service and hospitality, and the hotel lobby is the one place where these differences are demonstrated.
Look for lobbies to evolve in the future, as well. From technology to sustainability and design features, lobbies will grow into more personalized and meaningful meeting spaces.
Relaxation. Revitalization. Enrichment. Fulfillment. These are all feelings hotels are looking to inspire in their guests, and the hotel lobby will be a central tool in those efforts as hotels look to focus on hospitality-driven experiences instead of just a place to sleep.
Speaking of tools, hospitality doesn't have to be hard.
Certainly the philosophical commitment to providing first class hospitality is probably the most important one, but there are a range of tools available to operators that can can make high end service easier.
With new solutions from Mogogo, for example, hotels can actually bring service to the guest. Imagine a roving cocktail cart that moves throughout the lobby. Not only will this provide convenience, but it will also create mobile, point-of-sale profit potential.
Buffets? Hungry guests who roam the lobby are likely to look for dining options, and pretty much everyone who opts for the buffet will review the items on display before making a decision. Those items should be showcased the right way, and new buffet serving solutions from WMF and Hepp can help.
Finally, style can be an important tool in any hotel lobby, particularly as it relates to the bar. A hotel that chooses elegant and interesting glassware can create an environment that's not just aesthetically pleasing, but also more enticing for purchasing.
Looking for some of your own hospitality? We take pride in opening our showroom doors to provide a world-class tabletop experience.