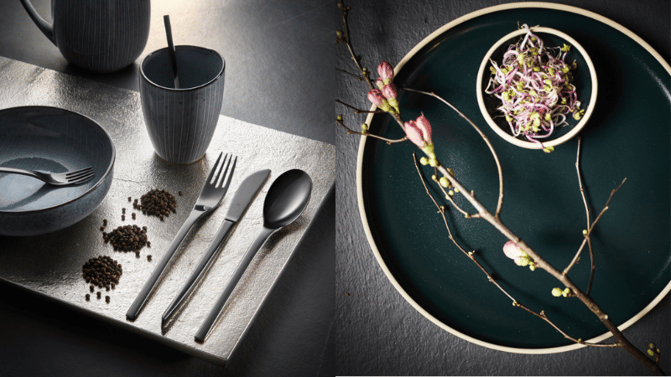 It's the end of summer, which means three things are just around the corner: cooler weather, cozy sweaters, and delicious warm meals. Because, as the season begins to change, so does your menu. Now is the time to choose a few - or plenty - of updates to your table that will complement everything you are planning to serve. Here are six of our favorite collections that we believe will inspire your fall menu.
Brand: Playground
Collection: Nara
Color: Black &White
Our favorite for: Small plates and appetizers
This new collection was a
standout
at the National Restaurant Show in May. The Nara Collection includes steep-edged plates and bowls as well as flat platters and mugs - perfect for every item on your menu. And their newest color option: Black & White, is a showstopper all on its own. Serve your first course in these beautifully textured stoneware pieces and you are setting the table for an elevated experience your customers won't forget

.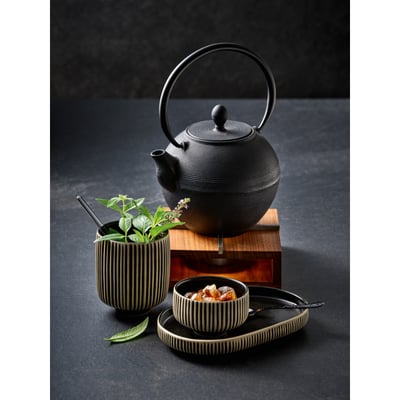 Brand: WMF
Collection: Style Lights
Color: Lagoon Dark
Our favorite for: Appetizers and main meals
With a material combination of ceramics, glass, wood, marble and cast iron, you'll be hard-pressed to find a style that doesn't work for your table with this collection from WMF. We especially love the flat plates, and deep bowls in beautifully shaped stoneware. And while this collection offers multiple colors from soft blue to delicate rose, it's their rich, velvety green "Lagoon Dark" that calls to us for autumn.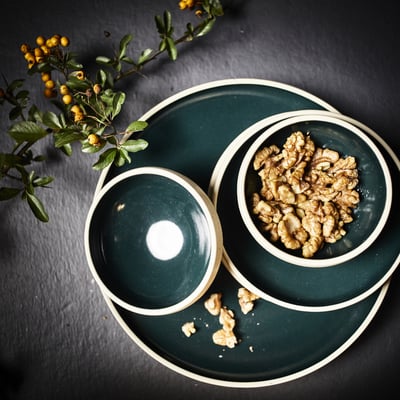 Brand: Hepp and WMF
Collection: Many!
Colors: Copper, Gunmetal. Gold
Whether you are creating a fine dining experience, or you prefer a casual vibe, the right utensils will adapt to multiple environments. Hepp and WMF offer PVD coating on many of their collections which allows you to add warmth and dimension to your table. PVD is a process of adding a distinct color that gives your table a change of pace from the traditional silver. And in warm finishes like copper and gunmetal (shown below), this utensil collection is our go-to for every fall table.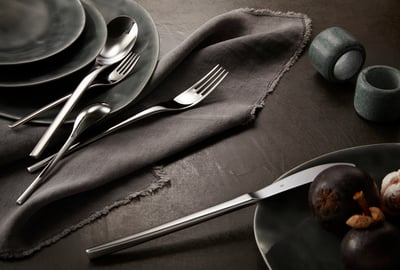 Brand: Bauscher
Collection: Pearls Copper & Gold
Colors: Copper, Gold
Our favorite for: Lunch and light dinner
It may feel like "going dark" is the natural choice for autumn colors, but including elements of warmth through metallic finishes can add dimension and interest to your overall table. If grilled vegetables and cream-based chowders are on the menu, consider the Pearls Copper & Gold collection from Bauscher. With multiple sizes available, these plates developed with Noble China are not only beautiful, but they're also versatile and functional.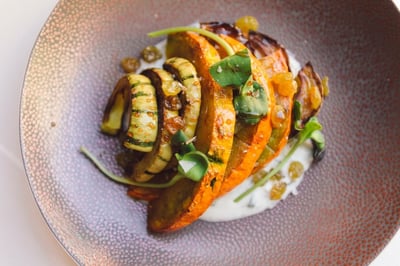 Brand: WMF
Collection: Slate
Colors: Slate
Our favorite for: Hearty main meals
The main dish is - often - the main event. Make it a showstopper with the Slate collection from WMF. The look and feel of real slate adds grounded texture and feel to your tabletop. From hearty pasta to succulent meats, the cornerstones of your menu will be perfectly highlighted. This collection includes a variety of shapes and sizes for limitless inspiration.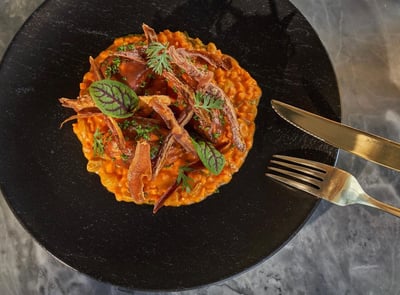 Brand: WMF
Collection: True Flavour
Colors: Glass
Our favorite for: Afternoon tea and after dinner
We've been bragging about WMF's True Flavour collection since spring and with good reason. With exquisitely faceted and versatile designs, you can serve espressos and cappuccinos or Earl Grey and green teas to keep you warm on the cooler days ahead. For the crown jewel of your dining experience, you cannot go wrong with this collection.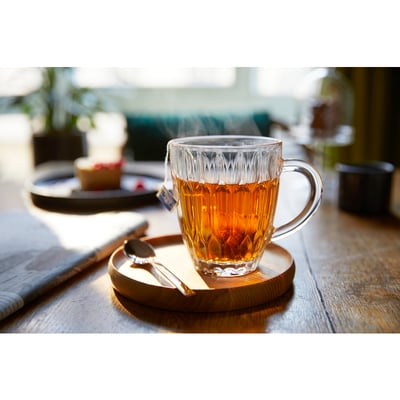 After a long and hot summer, we can all agree that we are looking forward to cooler autumn days and a delicious meal that will comfort us from the inside out. Consider combining any of these collections for an elegant and completely original tabletop. Our creative team is here to help design a memorable table that will leave an impression for this season - and the ones to come. Find a Sales Director near you or visit one of our showrooms across the U.S. to get started.