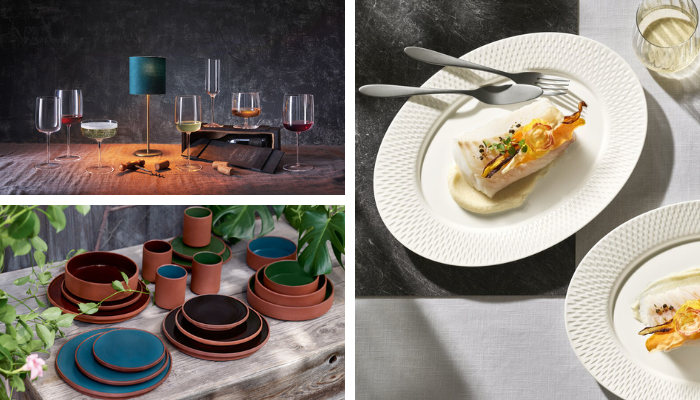 Although it takes a lot (and we mean a lot) of planning, we're looking forward to traveling to Chicago this month to exhibit at the 2023 National Restaurant Association Show! Between May 20th and May 23rd, we get to experience some of our favorite parts of the job: building relationships, showcasing our products, and meeting up with old and new friends! This year, we are looking forward to unveiling so many new collections, but we wanted to give you a sneak preview of just six that will begin rolling out as early as this summer. Stop by the BauscherHepp booth (#6638) and see these collections (among others) in person. From glassware to dinnerware, we have a feeling you won't be able to pick a favorite (and we wouldn't ask you to!)
Available to Order: Late June 2023
1. Tableware: Country House Collection by Bauscher
Why We Love it: The perfect neutral palette your other Bauscher Country House collections were craving.
Quality Details: The sophistication of porcelain with the warmth of handcrafted ceramic.
Colors: Sand
Meant to look "fresh off the potter's wheel," this collection brings forth the charm of handcrafted ceramic with the elevated feel of porcelain you'd expect from Bauscher. This warm, neutral color will mix and match with the original Country House colors of Grey and Sea, bringing almost endless versatility to your tabletop. Crafted in all of the original Country House products you've come to love (and maybe some you're ready to explore), the Country House Collection in Sand is the next standout from Bauscher.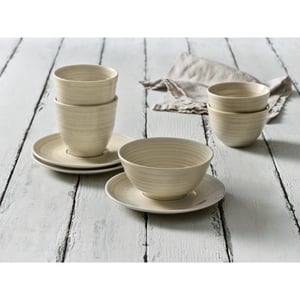 Available to Order: Late June 2023
2. Tableware: Talon by Dalebrook
Why We Love it: Beautiful AND functional
Quality Details: Premium melamine especially crafted to allow the user to hold hot beverages with comfort.
Colors: Steel, Mint, Ash and Noir
In February, we featured four of our favorite collections from our Dalebrook brand. All of Dalebrook's collections are made with melamine, which ensures each of their products will look brand new after every wash, prep, eat, and repeat. Not only will this collection continue to look new, it will also retain its main purpose: keeping the user comfortable. Corrugated exterior allows a consumer to hold the cup with ease, protecting them from a beverage while it's hot. Really hot (as in, up to 248 degrees Fahrenheit hot - phew).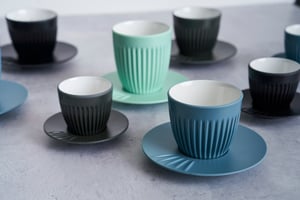 Available to Order: Late June 2023

3. Tableware:

Purity Reflections (New Shapes)

by Bauscher



Why We Love it: NEW shapes and sizes in a collection we already love.

Quality Details: Absolutely classic. Elegant enough to stand on its own. Versatile enough to pair with other color collections.

Colors: White
This classic collection from Bauscher includes new sizes and shapes! In this expanded collection you'll find:
- 4 New Oval Platter sizes (7.1' x 5.2", 9.3" x 6.9", 13.0" x 9.6", '14.9" x 10.9")

- New Flat Round Plate (9.4" dia.)

- New Dual Well Saucer (6.5" dia.)

- New Deep Round Plate (7.9" dia.)




If you don't have any products from the Purity Reflections collection yet, now is the perfect time. The faceted detail on Reflections' rims gives a simple, textured elegance that allows this collection to be a statement on its own. But if you're looking for some classic white to contrast your colored décor without looking too formal, Purity Reflections checks all the boxes.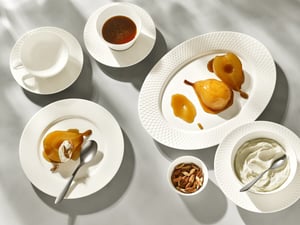 Available to Order: Early July 2023
4. Glassware: Vinalia by Luigi Bormioli
Why We Love it: The design of each of these glasses is created to perfectly enhance the aromatic notes of the drink you are sipping.
Quality Details: Exquisitely crafted to be light to the touch and ultra-transparent to the eye.
Colors: n/a
Inspired by the splendor of ancient Rome, this glassware brings antiquity into the modern age. With seven glass options, you can upscale your entire glassware collection or infuse key products for special evening meals. Whether you are sipping a whiskey or swirling a Barolo, sit back, close your eyes, and you can almost hear the sound of Vespas humming in the roundabout.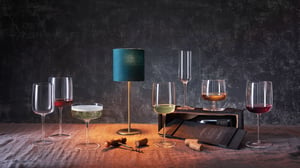 Available to Order: Early July 2023

5. Dinnerware: Jardim by Playground
Why We Love It: It's Playground's first terracotta collection!
Quality Details: Beautiful stoneware made in Portugal with a sleek matte exterior.
Colors: Blue, Green, Black, and Brown
Playground is known for inspiring experimentation with your tabletop pieces. Their exciting stoneware pieces are reminiscent of cultures all over the world, and their Jardim collection is no different. This collection contrasts the sleek, modern design of glazed interiors with warm, matte terracotta exterior.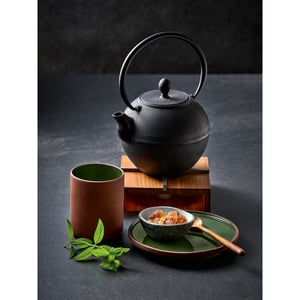 Available to Order: Early July 2023

6. Dinnerware:

Nara Rosé and White

by Playground
Why We Love It: Playground adds new, trendy colors to its most iconic collection.
Quality details: Silky matte appearance gives a smooth look you can feel without even touching it.
Colors: Trendy Pinks and Creamy Whites
Through additional glaze adjustments, Playground has optimized cutlery abrasion to reduce the look of any cutting marks. This allows the soft matte surface to appear nearly velvet against a minimally raised relief. With stackable options of plates, bowls and cups, the trendy shades of pink and speckled cream are perfect for Sunday brunches. This stoneware made in Portugal brings elegance to your table in a new and interesting way.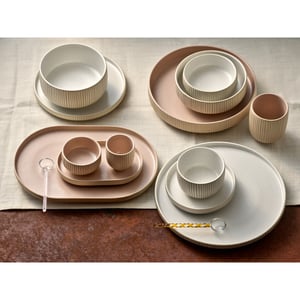 This is just a taste (no pun intended) of what you can expect when you see us in Chicago this month. Follow us on LinkedIn and Instagram to get more sneak peaks of what we're showcasing and be sure to stop by and say hello to our team! If you're unable to be in the Windy City for the show, not a problem. Reach out to our team here and tell us what you're interested in! We'll make sure you get to experience all of these new collections for yourself.