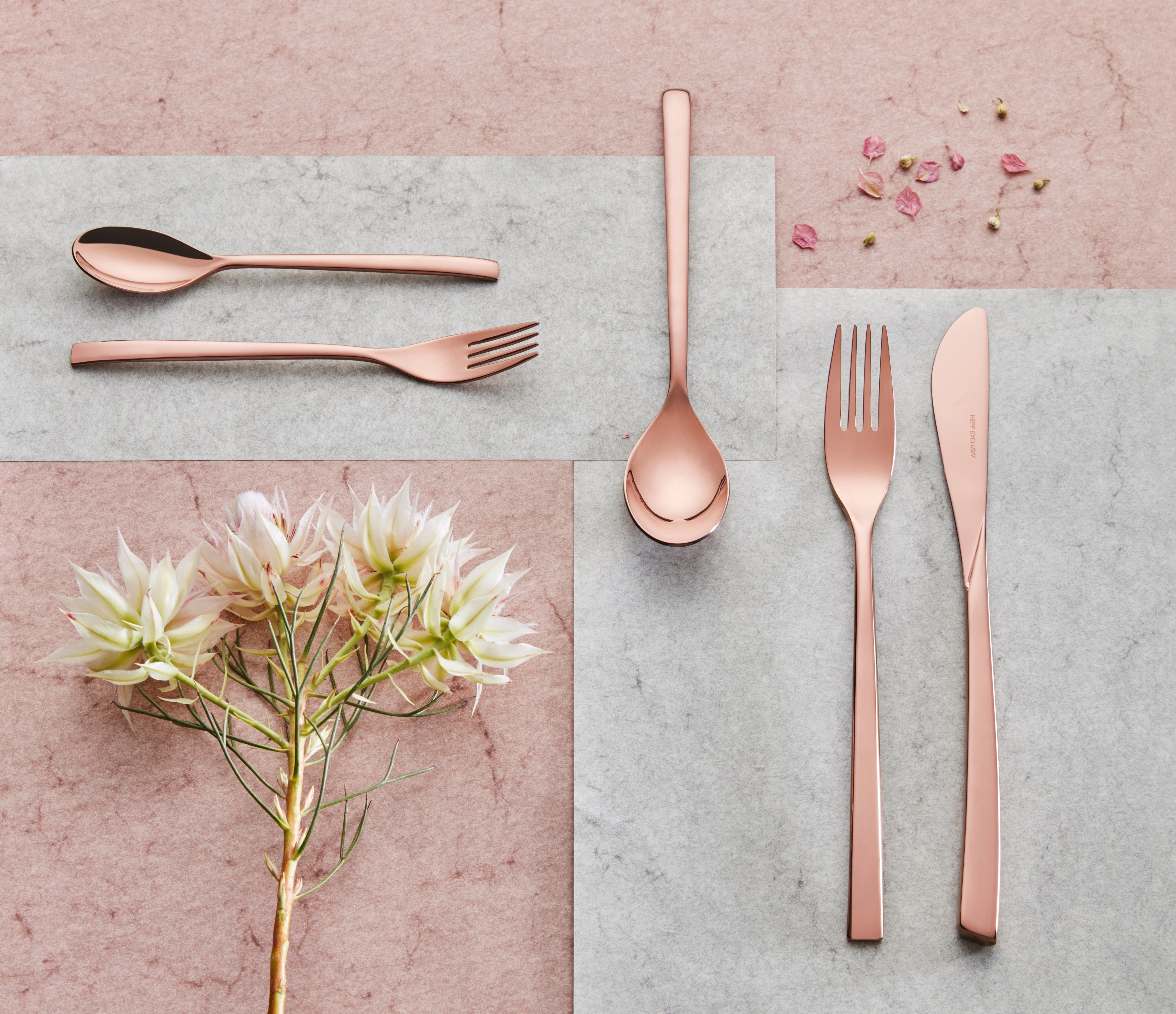 Let's start with the specifics:
Physical vapor deposition, or PVD, is a method of coating in which intense vacuum pressure is used to vaporize solid metal into a thin film.
Similar to the distillation process, metal changes form multiple times to achieve the end result. Materials go from a condensed phase to a vapor phase and back to a condensed phase, allowing them to be applied to a variety of items.
PVD is often used for semiconductor devices such as thin film solar panels. It can also be used for things like food packaging and balloons, but when this process is applied to the tabletop, it can have extraordinary results.
GO FOR TABLETOP GOLD
PVD is perfect for adding an interesting element to your cutlery and flatware displays. Available in a range of Hepp and WMF collections in four distinct color patterns -- copper, gold, anthracite, and pale gold -- these unique coatings are a change of pace from traditional silver.
Check out these unique coatings in your own dining rooms. Request samples from BauscherHepp today.