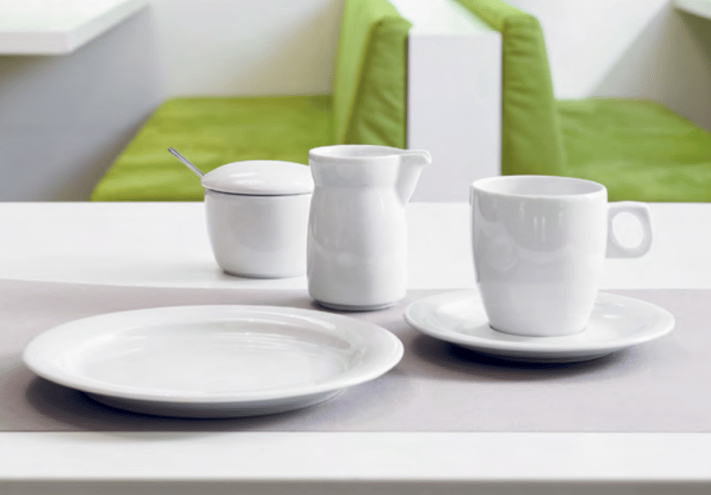 We've talked about the trends in healthcare foodservice that matter, but those trends can change from year to year, especially in an industry like healthcare with so much volatility. Important factors like budgets and patient volume will always be important, but let's take a look at some of the healthcare foodservice trends we feel will be important in 2018.
MENUS WILL CONTINUE TO EVOLVE.
Local sourcing will continue to be a big thing. With as much as 25 percent of large budget facilities offering local sourcing in years past, this number will likely continue to climb in 2018. If you're a healthcare facility in Vermont, for example, sourcing local dairy and cheese producers might be a common practice in your facility.
The other thing to look for in healthcare menu upgrades is an added focus on ethnic and cross-cultural cuisine. Ethnic foods are becoming more and more popular in all aspects of foodservice, and healthcare will not be excluded from this trend.
MORE EMPHASIS WILL BE PLACED ON PATIENT SATISFACTION.
Patient satisfaction scores and readmission rates directly impact a healthcare facility's reimbursements and revenue. And one of the most important factors in patient satisfaction rates is foodservice and onsite dining experiences.
Whether it's creating destination dining facilities, upgrading patient room service, or helping patients dine with dignity, healthcare foodservice improvements will help a healthcare organization's bottom line. These improvements will continue to increase in frequency.
HEALTHCARE FOODSERVICE PROVIDERS WILL PAY MORE ATTENTION TO THE DETAILS.
From fresher ingredients to the types of healthcare dinnerware used to serve patients, increasing competition, healthcare consolidation, and a rapidly changing healthcare landscape will force providers to pay closer attention to foodservice details if they want to create a positive impression.
Integrating with the community is also an important detail, especially as local hospitals are bought by national healthcare providers. Free meal programs for kids will likely become more prevalent, and look for community outreach efforts to extend to healthcare foodservice operations as part of health, wellness, and nutrition efforts.
We have 2018 healthcare foodservice solutions here at BauscherHepp, as well.
BauscherHepp and our family of foodservice brands are committed to helping healthcare facilities provide the best service possible. We offer dinnerware designed specifically for patients. We have glassware that is safe and sturdy, yet elegant at the same time. We have an entire collection of healthcare foodservice solutions to help make foodservice the brightest part of a patient's day.
Discover what's new in healthcare dinnerware and foodservice. Check out the latest version of the BauscherHepp Hospital and Care Guide.