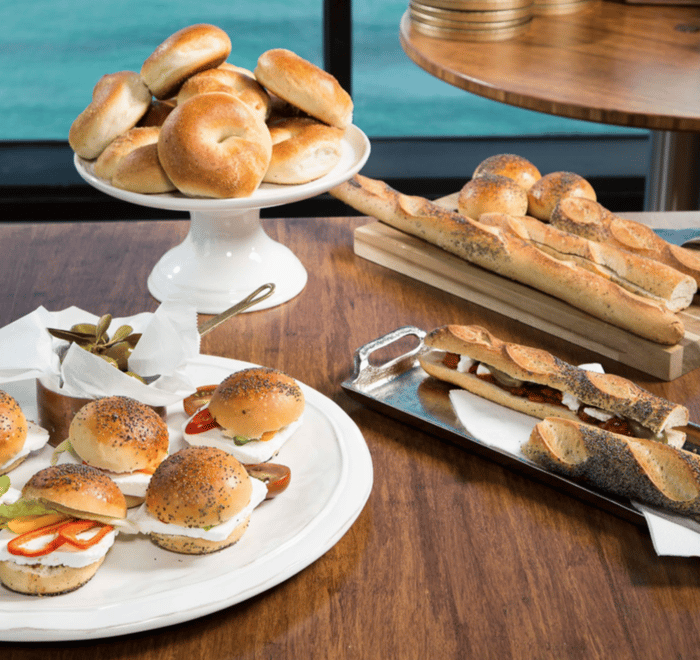 Design matters.
But in an era when hospitality companies are being squeezed by home stay options and younger demographics are more attune to how it impacts experience, design matters now more than ever.
This shift in expectation results in a shift in creation. As a way to embrace both customer preferences and to highlight what companies like VRBO and Airbnb do not have, hotels are transitioning to experiences that are more visual, social, and even cultural.
Embrace the lobby as a community meeting place. Recognize common areas as opportunities for social interaction. Utilize the food and beverage aspects of hospitality as a way to bring people in, to give them a reason to visit, whether it be a several night stay or a simple midday lunch.
What are some of the traits customers are looking for in hospitality design?
BACKDROPS
Where are we? Are we "checking in" on Facebook? Are we posting beautiful backdrops to Instagram? What's behind the guest will often become what's in front of future guests.
FLEXIBILITY
Hotels are often limited by space, so creative designs can help transition a space from a comfortable gathering place in the morning to a vibrant scene at night. This makes space more usable for operators and more interesting for guests.
AUTHENTICITY
If there's one thing Millennials are trained to spot, it's authenticity. Actually, it's operations that are not being authentic. The power of the overall brand should be represented in every single detail.
INTERACTION
We have to be honest about home stay options. There's an appeal. But for guests looking for interaction, for guests who enjoy staying in an environment that's more communal, hotels will always be the best option. Design should promote interactive user experiences.
FUNCTIONALITY AND MODULARITY
Today, spaces need to appeal to everyone, to function for lounging, resting, socializing, working, and eating. As spaces have become more functional, they have also become more modular.
No where has the shift to modularity impacted a hospitality operation more than when it comes to F&B. Coffee bars must become cocktail bars. Pancake counters should double as pastry stations. And the list goes on.
Buffets, in particular, are a critical area for modularity. The more modular buffet displays can be without compromising on the importance of design, the easier it will be for operators to provide buffet service while satisfying guests with aesthetically-pleasing buffet stations.
Discover more details by downloading our free tips for creating a successful buffet service today.