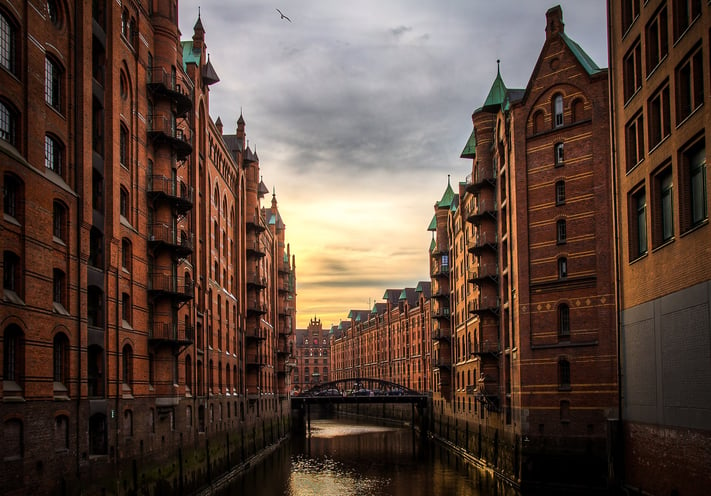 German engineering and production is legendary.
As a company that is mostly comprised of German brands, BauscherHepp has always believed in the strength and quality of German-made products, but sometimes it's hard to connect with those concepts from the confines of our Raleigh showroom. Sometimes you have to go to Germany to learn more.
Last month, several of our employees skipped the pond to see just what German manufacturing is all about, and there were some central themes to everyone's unique experiences while in Hamburg, Munich, and Frankfurt.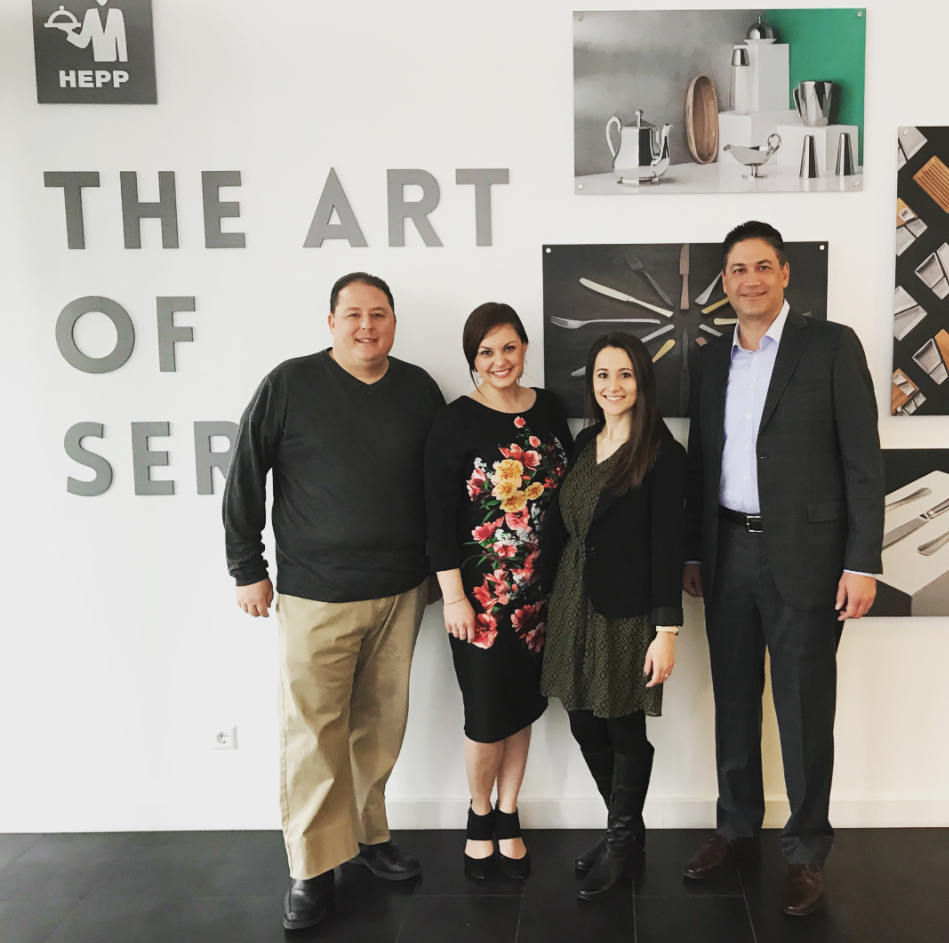 Attention to detail. Pride. Enthusiasm. Hardworking. These are just a few words and phrases that summarized the experience.
"Getting to take a trip to Germany was an experience I will never forget," Business Development Manager, Russell Mandia, said. "The most exciting part to me was all the wonderful people I met at the offices and factories, and how inviting they treat visitors. It makes me very proud to be part of such an amazing company."
And when you boil it all down, it really is the people.
Consider one of the employees with ProHeq, the parent company of Hepp and WMF. He's been with the company for more than 25 years and even did his apprenticeship with the company. Even better, his father actually works in the company, as well, in the polishing department. These are just two employees.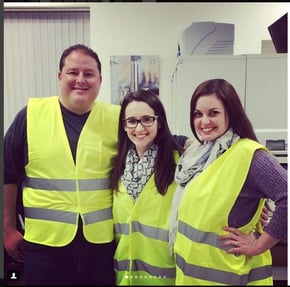 "Every individual I met took pride in their job and were very excited to share their talents," Marketing Coordinator, Brittany Barbour, said.
The easiest way to see how those talents translate to superior products is to understand and review how they are made. From watching porcelain bowls being molded, shaped, fired, and decorated to watching silversmiths repair hollowware items, making them like new again, to seeing the manufacturing process first hand, it's much easier to realize how much time, care, and attention to detail is paid to each and every step.
"Two things stood out to me the most,"Senior Marketing Manager, Marilyn Beaver, said. "There is so much attention to detail that goes into the development of our products. From start to finish, there are people handling everything from development and design ideas to final decoration and packaging. And finally, our people are so proud. It was so rewarding to meet our factory employees who have been with the company for 30 years or more."
Internal Sales Coordinator, Ally Byrd, agreed.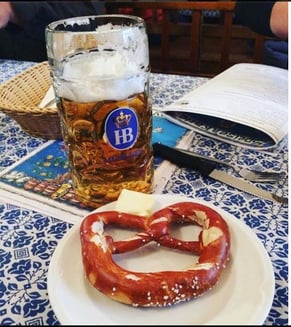 "Others who have been [to Germany to visit our factories] before have tried their best to explain to me what our factories were like or how great our international team members were, but being able to see first-hand the amount of pride and hard work that goes into the design and production of our products has given me a new view on just how unique we are amongst all of the other tabletop companies worldwide."
The reality is the only way to experience something is to take the time and effort to experience it. And though these personal insights into the production and manufacturing of BauscherHepp brands are important, it's not the same as having a personal, visceral experience with the people and products.
And while we cannot personally take you to Germany to meet everyone who works for our brands, we can personally invite you to come by one of our showrooms where you can touch our plates, hold our cutlery, and drink coffee out of our mugs.
Even better, when you stop by one of our showrooms, you get to meet the people who make us who we are. And as so many of us found out on our trips to Frankfurt, Munich, and Hamburg, people really do make a difference, both in terms of spirit and skill.
Stop by one of our showrooms, and learn a little bit more about who we are and what we have to offer.