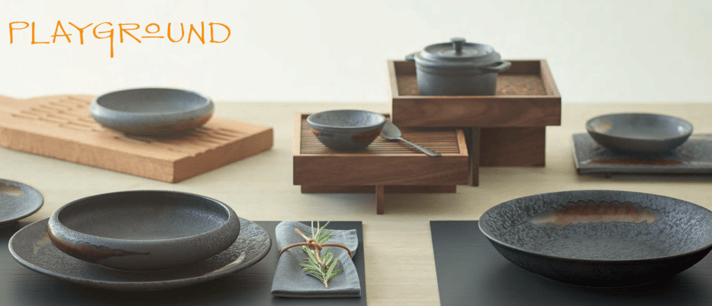 BauscherHepp curated the Playground collection to provide options when plating. With unique construction and the potential for improvisation, tabletop can be like recess with Playground, and end users are starting to discover the impact this collection can have.
This inspiring addition to the BauscherHepp family of brands comes with many benefits, so let's take a look at a few of the most important ones for dealers to consider.
Get Playground items when you need them.
Stoneware, wood, stainless steel, polyester, leather, marble, and glass - we stock* them all right here in our Raleigh warehouse. This means quick turnaround for your most urgent orders. Waiting on shipments from Germany is not required, meaning your end users will appreciate the almost immediate availability of this collection.
Get a wide range of Playground options.
BauscherHepp is committed to not only stocking items in the United States, we also offer an extensive list of color options and designs. If your end users are looking for something specific, chances are we have it in our warehouse.
Combine Playground with our other brands and collections.
Bauscher porcelain has developed some unique solutions that are designed to work specifically with items from the Playground collection. For example, Purity squares are made to fit the Ananti and the elevated display stands from Playground, while Bauscher Purity Pearls will work beautifully with the three earth tone collections of Nara and Playground's Sea. This allows your end users to improvise with their plating combinations.
Send your orders free of charge.
Don't forget, we stock* everything in Raleigh and provide free freight for Authorized Dealers.
To learn more about the benefits of Playground from BauscherHepp, contact us today or start by reading the new Playground catalog.
*** While Playground is stocked in our Raleigh warehouse, availability at the time of inquiry may be limited due to current market demand for the product. Items marked NEW in our latest digital catalog will be available in early 2018.