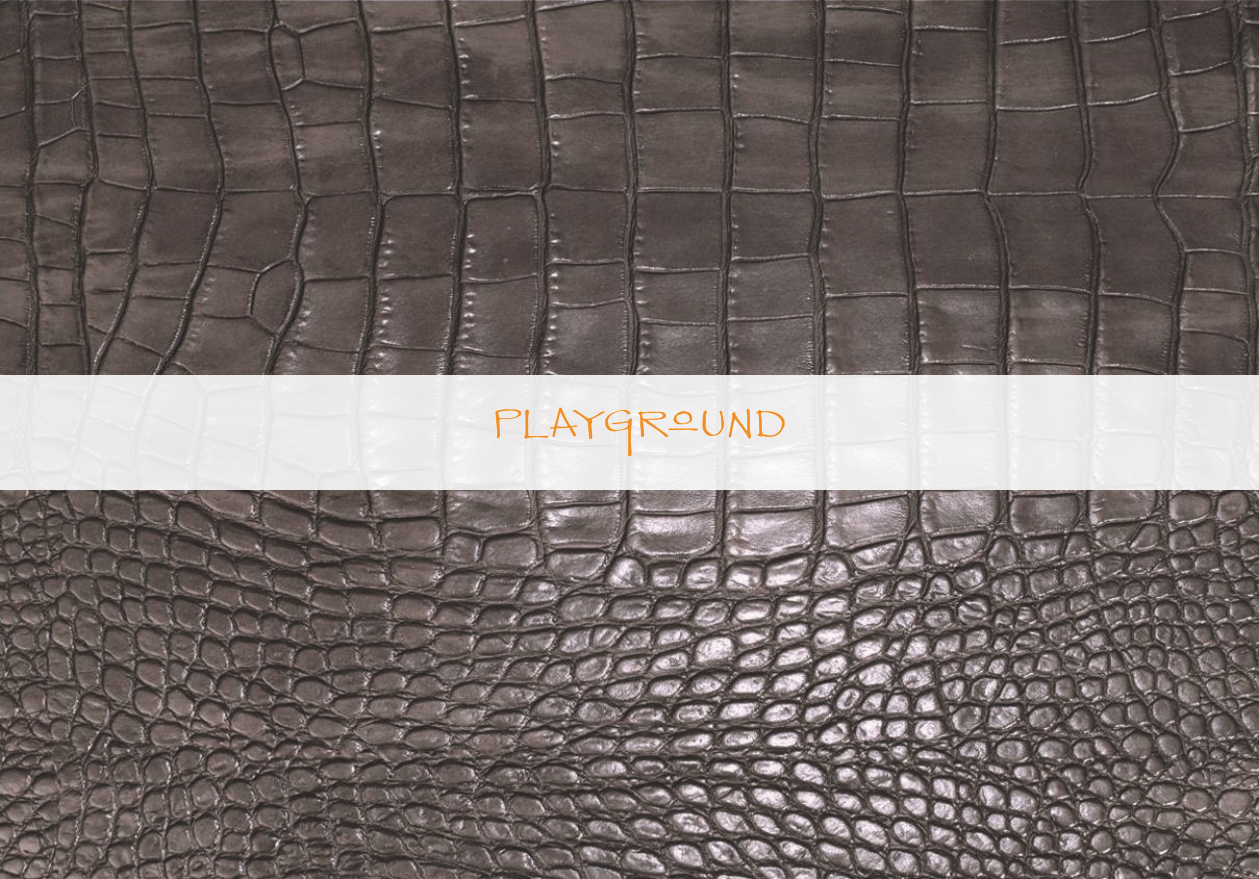 As we've explored in previous posts, the Playground collection from BauscherHepp is an easy way to add a bit of amusement to just about any type of tabletop setting.
From stone to steel, this unique collection has a range of patterns, styles, and materials that can add elements of playfulness, but many are also desirable because of their levels of sustainability.
Consider Playground's leather solutions. Manufactured in Germany, their leather placemats come in three different designs: Gator resembles alligator skin. Emu is an ostrich design. And Dumbo looks like elephant skin.

Playground Transforms Recycled Materials into Fun Placemat Patterns
Playground placemats are made from 85 percent recycled leather and 15 percent natural rubber. When leather is typically processed, vast quantities of scrap are created. These scraps are then shredded, liquefied, and blended with the carrier material, which is made of 100 percent natural rubber, a renewable resource. The process transforms leather scrap into a durable material that is 100 percent natural.
Traits of Playground Leather Placemats
* High-quality, robust, and durable
* Water-repellent
* Scratch-proof
* Heat-resistant up to 176º F
* Lightfast and colorfast for outdoor service
* Easy to wipe and clean with mild detergent and a damp cloth
The surface of all Playground placemats is leather, and the bottom side is made with rubber. Mats are coated to prevent any ingress of water.
See how Playground can impact your tabletop.