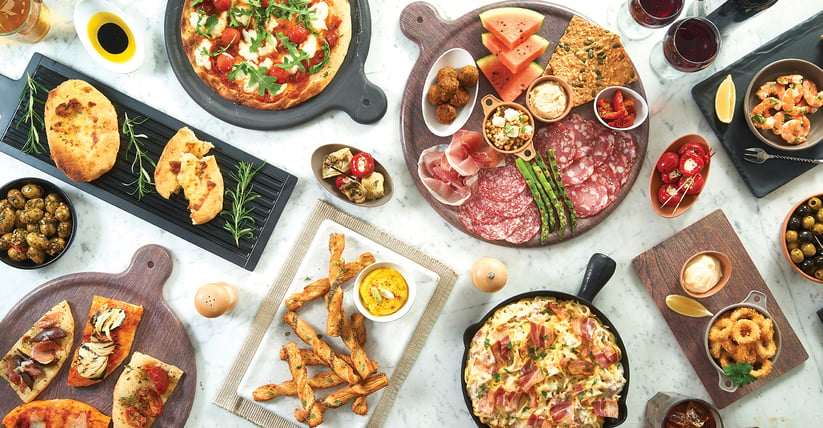 This month, we're highlighting one of our favorite brands and partners: Dalebrook. Let's take you inside who they are, their collections, and more!
Founded in 1945, Dalebrook Supplies is a world leader in the design and manufacture of melamine food display solutions. Located in the United Kingdom, they sell to over 70 countries and guarantee high-quality standards on all of their lines. From vegan eateries to Thai food, Dalebrook collections provide the perfect backdrop that allows the color and culture of the food to speak for itself.
Why Melamine?
All of Dalebook's collections are made with melamine, which means they will continue to look as good as new - even after 500 cycles. Melamine is hard to break, easy to clean, and stain-resistant - making it a durable favorite for many restaurant professionals and an ideal choice for outdoor or poolside dining. From dark and moody to bright and airy, here are four collections where Dalebook has elevated melamine into eye-catching pieces that can easily blend in with vessels of other materials, creating a visually interesting tabletop.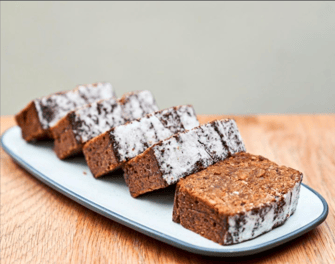 The Marl Collection
The Marl collection from Dalebrook is rustic styling made contemporary. This line delivers an artisan, ceramic look and feel in three colors: cream, blue, and grey. From piles of grilled asparagus to hearty slabs of gluten-free pistachio loaf, the understated elegance of these plates allows your food to wow the customer. If you're looking for natural warmth, the Marl collection has options for tabletop and buffet.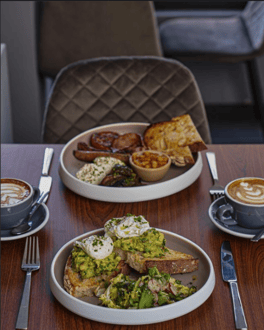 The Trafalgar Collection
Practicality meets durability with the Trafalgar collection. It provides a minimalistic matte texture with a natural contemporary finish and an asymmetrical flair that is suitable for both indoor and outdoor use. When it comes to displaying its own "full English" breakfast, this Persian restaurant uses the two-toned shallow bowl from the Trafalgar collection to hold every delicious element.
The Mineral Collection
If you're looking for a slightly more handcrafted look with a pop of color, take a look at Dalebrook's Mineral line. From shareables to salads and ceviche to empanadas, the bright colors of these vibrant vessels complement carribean-latino cuisine without overpowering the personality of each dish! After all, nothing quite says the Caribbean like the lustrous, light-catching effect of indigo, aqua, and Himalayan pink.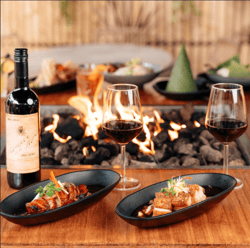 The Pigment Collection
Deep, dark bowls and plates are the showstoppers of Dalebrook's geometric Pigment Noir collection. If you are looking for a plate with a bold character, consider the square curved plate for brightly colored seafood and veggies or the noir oval bowl for elegant entrees that speak for themselves.
Photo credits: Kin Cafe @kin_cafe, Naroon London @naroonlondon, Lita @litawalnutcreek, Zen, Durham @zendurham
As proud distributors of Dalebrook collections, we welcome you to learn more about these lines and either contact your sales rep - or reach out to us! - and we'll be happy to help you put together the ideal collection for your needs.