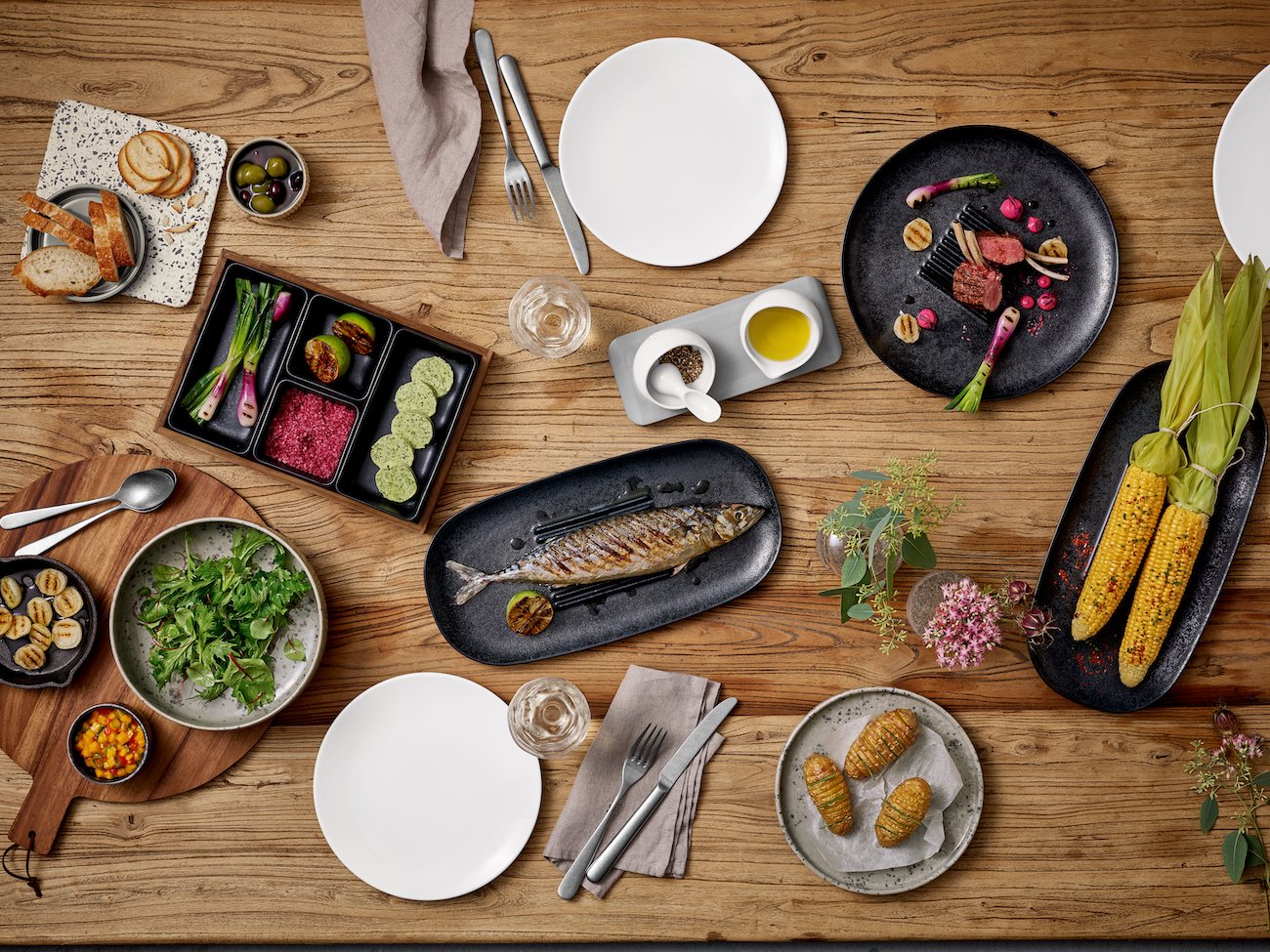 The tabletop has become a place of exploration. Between the chefs who are more creative than ever and the dinnerware that is bolder than ever, an explosion of patterns, shapes, textures, colors, and materials are becoming commonplace.
Regardless of the type of operation or the preferences of guests, well delivered tabletop plans can have telling results. Here are a couple of tricks to consider when you're looking to add a bit more pizzazz to your service:
Work with Dazzling Dishes
If you're looking to make your meals more memorable, consider switching up what most people consider to be the classic, white porcelain look. Shapes are a great way to catch eyes while remaining classic. Asymmetrical dishes, square plates, and even white porcelain with texture can add a dazzling touch to the traditional.
Spice Up the Cocktails
While serving cocktails, don't forget to consider the glass. A delicate piece of a crystal adds an elegant touch to a gin cocktail. A glass with retro, square-cut optics, on the other hand, can showcase playful drinks like a fresh margarita. And don't forget about the importance of modern coffee service. The delivery vessels of your beverages can be just as important as the beverages themselves.
Don't Forget the Décor
With all the different patterns available today, décor is an easy way to help your dishes stand out and enhance the overall dining experience. For creative chefs who think of the tabletop as a playground, mixing and matching different designs is an opportunity to add an element of playfulness to the guest experience, all while elevating the overall level of service. Guests will know you're offering more than just a simple meal.
Get Creative
You don't have to match everything to make a good impression. With mix-and-match choices, you have all the freedom to diversify your tabletop with different combinations that will keep your guests guessing. With different colors, shapes, textures, and patterns, you can enhance every dish and make your overall service more memorable.
Find Inspiration
From dinnerware that is rooted in nature and the elements to more subtle décor patterns to the classic white porcelain look, serving with spirit is becoming more commonplace as chefs look to showcase their dishes -- and their creativity.
For a full catalog of inspirational images, dinnerware patterns, and ideas, we encourage you to download the BauscherHepp Design Guide to see all the patterns available.