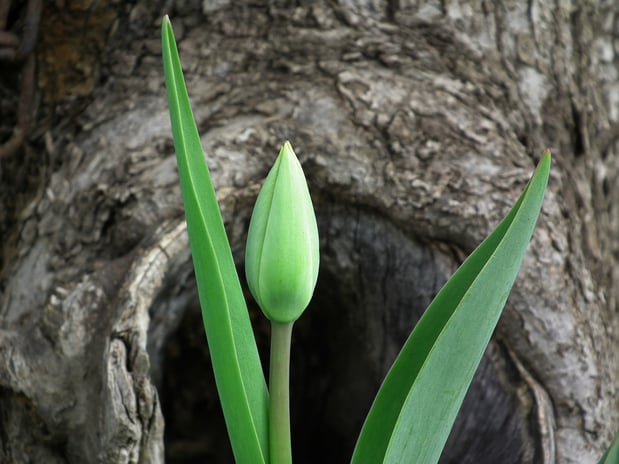 Robert Frost is one of America's most renown and beloved poets. In his time, he was often seen as being too traditional, too Romantic, when compared to some of his turn-of-the-century Modernist counterparts. But his natural style and ability to simplify complex topics made him an icon of American literature.
Fast forward about 100 years. We're now in a culinary golden age, and as we move down this path less traveled, we've seen a myriad of trends and styles.
From the days of dousing everything in truffle oil to some of the innovative dinnerware designs, the last 10 years have been a whirlwind. And now we're entering a new period of this culinary golden age, one referred to by Bill Addison of Eater as the culinary ethos of 'New Romanticism.'
"The aesthetic [chefs] share is painterly: layered but not towering, polychromatic, and, ingredient-wise, often as rich in flora as it is in fauna," he said in a recent article. "At Wildair on Manhattan's Lower East Side, a blizzard of grated smoked cheddar, horseradish, and shaved nuts obscures a jagged circle of beef tartare dotted with parsley springs, the effect resembles the first green stems sprouting across winter scenery."
And there we have it, folks. A Robert Frost poem.
Nature's first green is gold,
Her hardest hue to hold.
Her early leaf's a flower;
But only so an hour.
Then leaf subsides to leaf.
So Eden sank to grief,
So dawn goes down to day.
Nothing gold can stay.
There's no doubt there's a new aesthetic when it comes to plating and presentation, and that style is delivered in a nature-focused way that resembles a Frost poem, that breaks through like a budding tulip in early spring.
But what does 'New Romanticism' actually look like in terms of plating?
As seen in fine dining restaurants across the country, this new aesthetic is focused on two things in particular.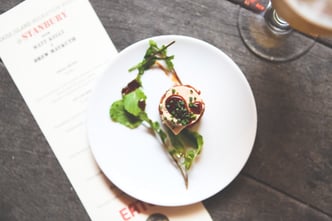 First, there's a focus on nature. As Addison mentions, this evolving culinary movement will continue to focus on natural elements and on creating figurative landscapes on the plate. These are some of the most energized places to eat in the country right now, he says.
Second, this new look is layered. With beautiful, natural colors resting one on top another, chefs are adding a range of subtly-formed landscapes to their plates. These flavors and ingredients might be complex, but like Robert Frost, they're arranged like lines of a poem, one after another, so the complex elements of the dish are simpler and more approachable.
Of course, the final layer of any dish is the plate itself. And we've seen this nature focused aesthetic in dinnerware, as well. From utilizing different elements in nature to a resurgence in everything concrete, fine dining, chef-driven concepts are incorporating different dinnerware design elements as part of this era of New Romanticism.
See the latest in dinnerware designs that will add a layer to your personal aesthetic, no matter what it is.