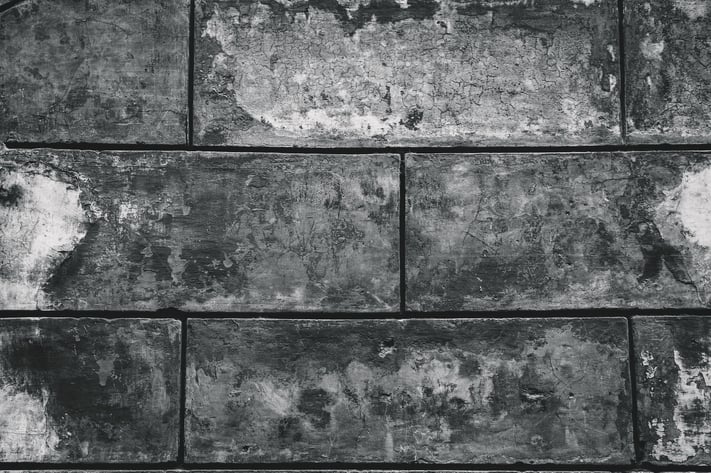 "What is concrete?" is a pretty simple question. Concrete consists of three ingredients: water, an aggregate like rock or sand, and cement. When the cement interacts with the water, it hardens into the concrete we all know.
When we ask why concrete is popular in foodservice, though, the answer is a little more complex.
To begin, it's important to recognize that the concrete look is becoming more and more popular. From concrete floors in organic food markets to dinnerware that looks like concrete, it is certainly a popular aesthetic in foodservice today, but it's not just an aesthetic.
CONCRETE CREATES CONSISTENCY
Because concrete can be molded and shaped into just about any formation, it's a popular way to create consistency and transitions from one space to another. Moving from an indoor space to a patio can be seamless with concrete.
CONCRETE IS SUSTAINABLE
Because concrete uses only natural materials, it is one of the most sustainable materials available. It is long lasting and can be recycled or repurposed for different uses.
CONCRETE IS EASY
In foodservice operations, to have something that is both durable and easy to clean is more than valuable. When a customer in Whole Foods drops a glass jug of milk onto the stained and lacquered concrete floor, the floor is not damaged and the milk is easy to clean.
AND YES, CONCRETE IS TRENDY AND AESTHETICALLY PLEASING.
But why?
First of all, concrete's neutrality makes it easy to work in with different color schemes. As we mentioned, it can be stained and painted, and then sealed.
More important and more interesting, though, is that concrete adds an artisanal flair to any foodservice setting, be it a retail grocer or a fine dining restaurant. Because it is fluid and easily shaped, it allows for greater artistic expression from a design perspective, and that artisan, hand crafted feel is just as important as artisan, hand crafted food and beverage.
Learn more about the concrete revolution. See how it's even made its way to dinnerware as part of the stunning Temptaste Collection from Tafelstern.