Making meals more memorable. Whether it's a casual brunch on the weekend or a hospital room, there are always new and innovative ways to make people smile, laugh, or just create an experience that someone will remember.
And it all comes down to emotion.
Emotion is contagious.
This is a quote from Malcolm Gladwell in his book The Tipping Point. In the book, Gladwell details numerous experiments where emotion was transferred from person to person in a viral-like fashion.
Even smiles, he argues, are enough to change peoples' moods or even persuade people how to vote. A study of newscasters in the 1980s showed that ABCNews viewers were more likely to vote for a certain candidate based on Peter Jennings' expressions and enthusiasms when talking about the candidates, and the study even took media bias into account.
The bottom line is smiles are contagious. Laughter spreads. Joy can move from one person to the next based solely on facial expressions.
But what if those faces are on the side of a mug? They represent an opportunity to make meals more fun and memorable.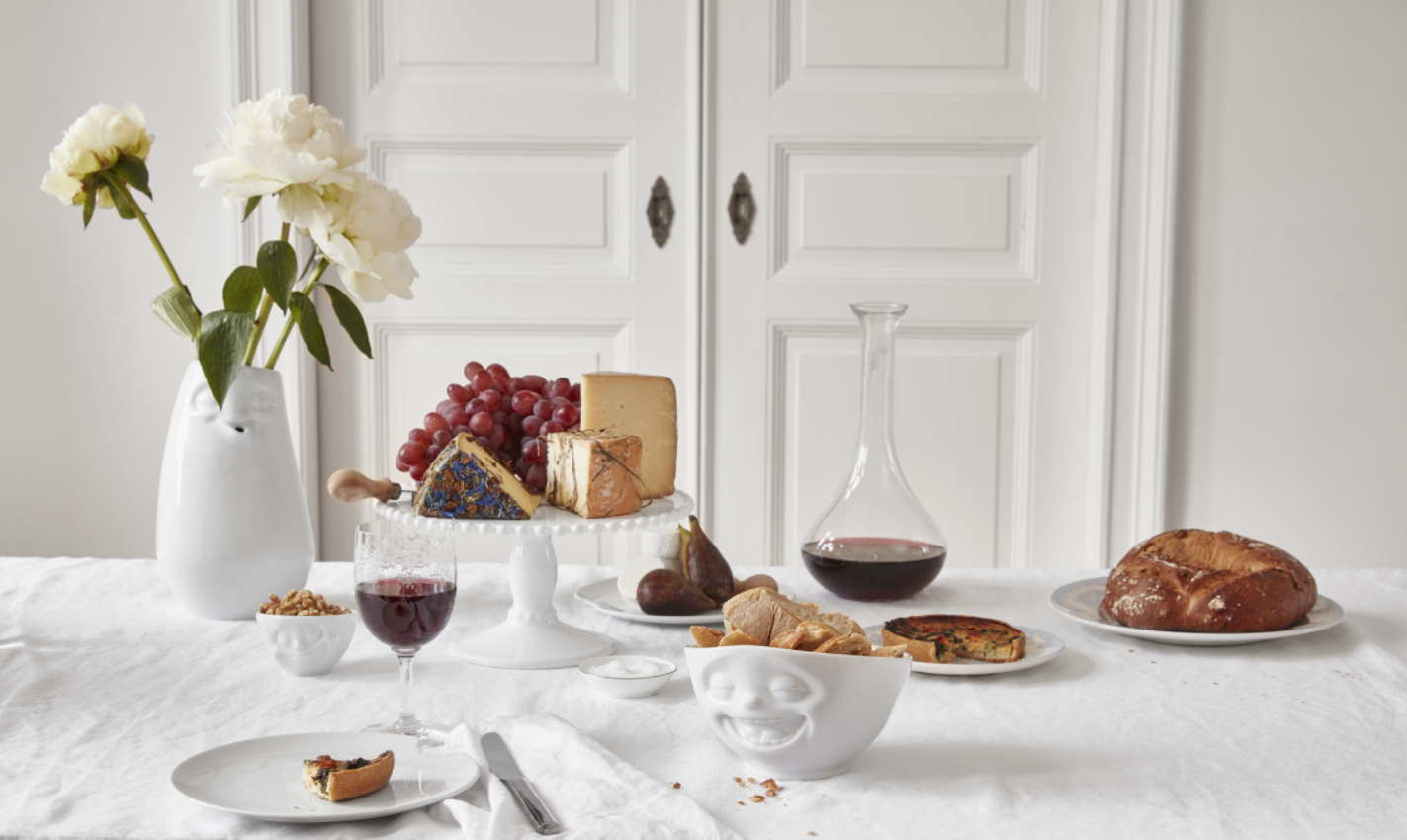 Tassen from F
IFTYEIGHT PRODUCTS is an innovative way to bring fun and emotion to the tabletop. Created initially for the holidays in 2006, their expressive faces were so popular they became a cult phenomenon and are still with us today.
Looking for an innovative way to get someone to eat vegetables? Try serving them in a Tassen bowl with a bright, cheery face.
Looking for new ways to attract families to your restaurant? Serving a burger on a plate that literally has
a bite taken out
of the porcelain is a fun way to make everyone remember your restaurant and urge them to come back next week.
Looking to see how Tassen would work in your dining room? These expressive faces are a fun way to add character to your tabletop, both literally and figuratively. But sometimes these esoteric items are hard to believe unless you see them for yourself.