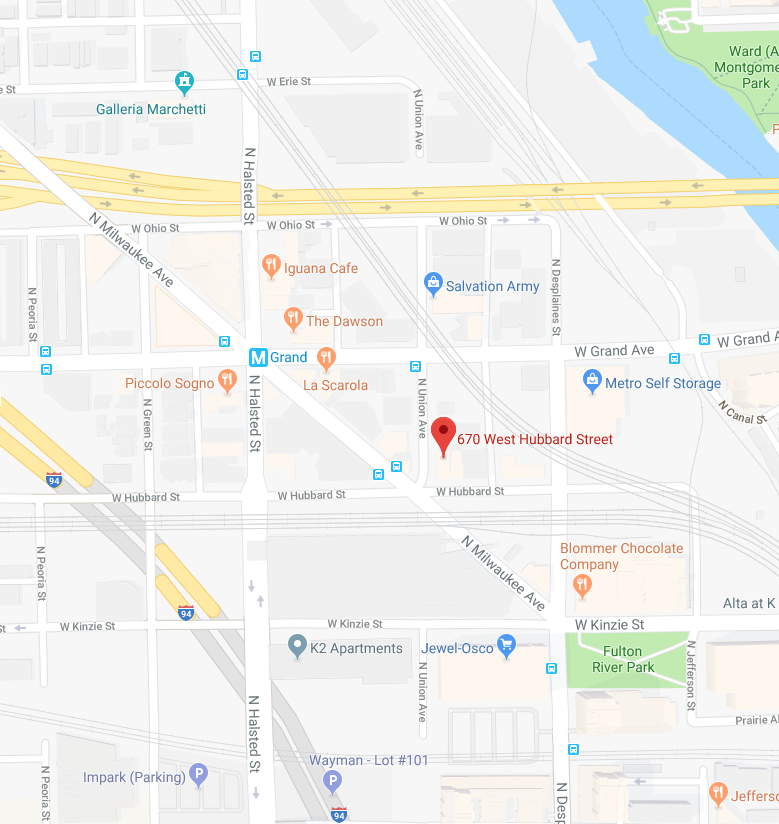 If you're in or around the Chicago area and would like to visit the newest showroom in the BauscherHepp family, we'd like to personally invite you to our new showroom at 670 West Hubbard Street in Chicago.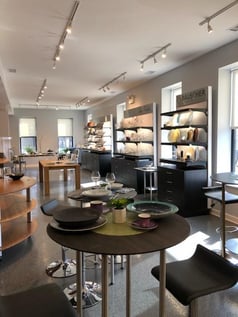 Located in the south end of the River West neighborhood just north of the Fulton River District, the new 2300-square foot showroom is operated by our partners at Mirkovich & Associates, which is a top-tier manufacturer's rep firm service Wisconsin and Illinois.
The new showroom is open to foodservice operators in other locations, though, so we encourage you to set up a time to visit the Showroom on Hubbard whenever you're in the area. The site contains a fully functional bar, tables by Mogogo, and collection highlights from all 12 of BauscherHepp's lines including Bauscher, Tafelstern, Hepp, WMF, Playground, Luigi Bormioli, Duralex, Tassen, and more. The facility also includes a fully ventless test kitchen with an induction station to keep food warm for events.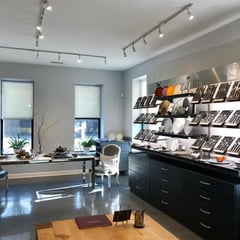 Beyond these great brands, there's also a lot visitors can learn from visiting a BauscherHepp showroom. Mirkovich & Associates is a leader at supplying foodservice and
hospitality industries with high end brands from both the front-of-the-house and back-of-the-house, and they would be happy to show you around.
Even more important? Visitors will enjoy easy street parking, as well as easy access from Chicago's Metra and L lines.
670 West Hubbard Street
1st Floor, Suite #100
Chicago, IL 60654
Office Phone: (630)792-0080
Hours of Operation: 9am-4pm (Monday-Thursday), By Appointment on Friday
Schedule some time to visit the BauscherHepp Chicago Showroom today. Start here: