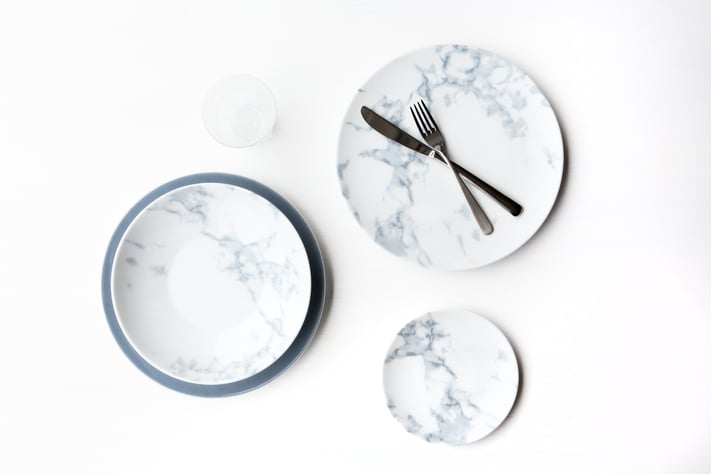 Natural dining elements are gaining popularity as more and more fine dining establishments see the need to create unique, authentic experiences.
From garden pop-up dinners to woodsy elements on the table top, these trends are reflected in new décor patterns from both Tafelstern and Bauscher. Let's take a first look at the hot tabletop décor for 2018:
Wood Grain
Roots. Tree rings. Elements of sturdiness combined with the circles of time. While using wood as a serving vessel has been available for centuries, it's now possible to incorporate all the woodsy aesthetics without all the hassles.
Wood Grain from Tafelstern is a new dinner plate option available in multiple sizes. Allowing the wood to shine through, it's matte finish and lightly textured surface creates a striking look while retaining the easy-to-clean benefits that come with porcelain.
Arbor
For those looking to add a woodsy element in a more understated way, Bauscher's Arbor décor will give you the timeless, tree-cross-section aesthetic with lighter color tones. Available in taupe, teal, and white, create an entire forest in the color schemes that appeal to you.

Chrysanthemum
Finally, we're kicking off 2018 with the new Chrysanthemum décor patterns from Tafelstern. Created through sandblasting, this pattern represents a return to nature with careful floral patterns in both flat and deep coupe plate options.
Marble
Shown at the top of the page, the Marble collection was designed specifically by Tafelstern at BauscherHepp's request because we recognized the need for classic dining aesthetics that only marble can provide. Coveted by cultures throughout history, Marble gives chefs a window into the past where they can channel their inner emperors using both flat and deep coupe plate styles.
Check out these new décors in your own dining room.
If you're interested in learning more about these three new décor patterns as part of your 2018 tabletop initiatives, be sure to request samples and see how they look in your own dining facilities.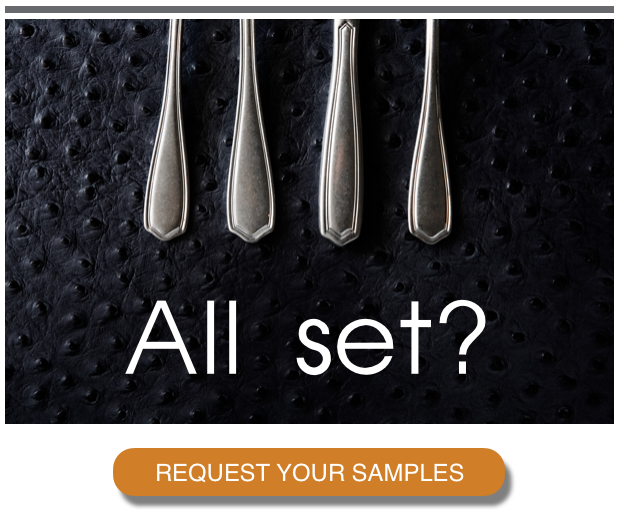 *** Images from Felicia Perry and Food Seen.