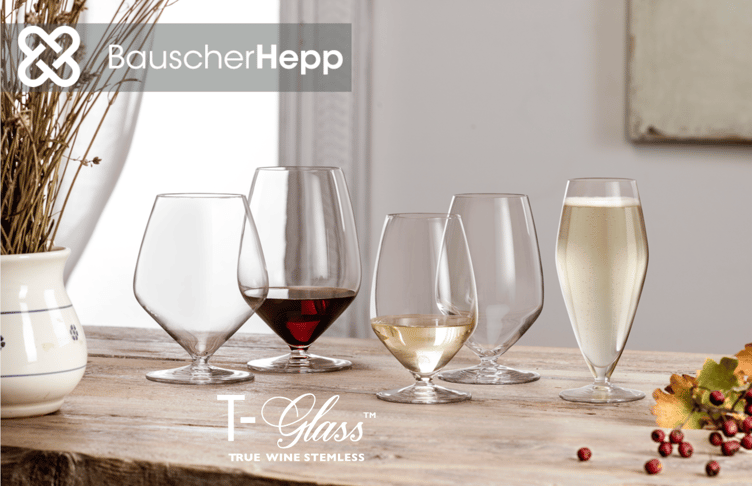 What is T-Glass? It's a collection from Luigi Bormioli that delivers versatility, functionality, durability, and a beautiful aesthetic all at the same time. And though it's designed for wine, there are many reasons you should consider T-Glass as your glassware of choice regardless of your operation type.
With bowls designed for Merlot, pinot noir, Prosecco, sauvignon, and Riesling, T-Glass is a great collection for delivering quality wines to your guests. But it has other uses, as well.
With its stemless design, T-Glass is ideal for beers at the bar, juice at breakfast, or even a high-end water service during dinner, making it a functional and versatile collection. A unique feature of T-Glass is the bowl that is directly attached to the foot of the glass, increasing durability and making it easier to wash, hold, and store.
[SPECIAL OFFER: Take advantage of the current T-Glass promotion]
* Use T-Glass for a variety of applications ranging from Merlot to morning juice service.
* T-Glass has a unique, stemless design that makes it durable while still maintaining its elegance.
* T-Glass will be one of the most versatile and durable collections of glassware in your entire repertoire.

Get a first hand look at T-Glass.
Request your samples today.