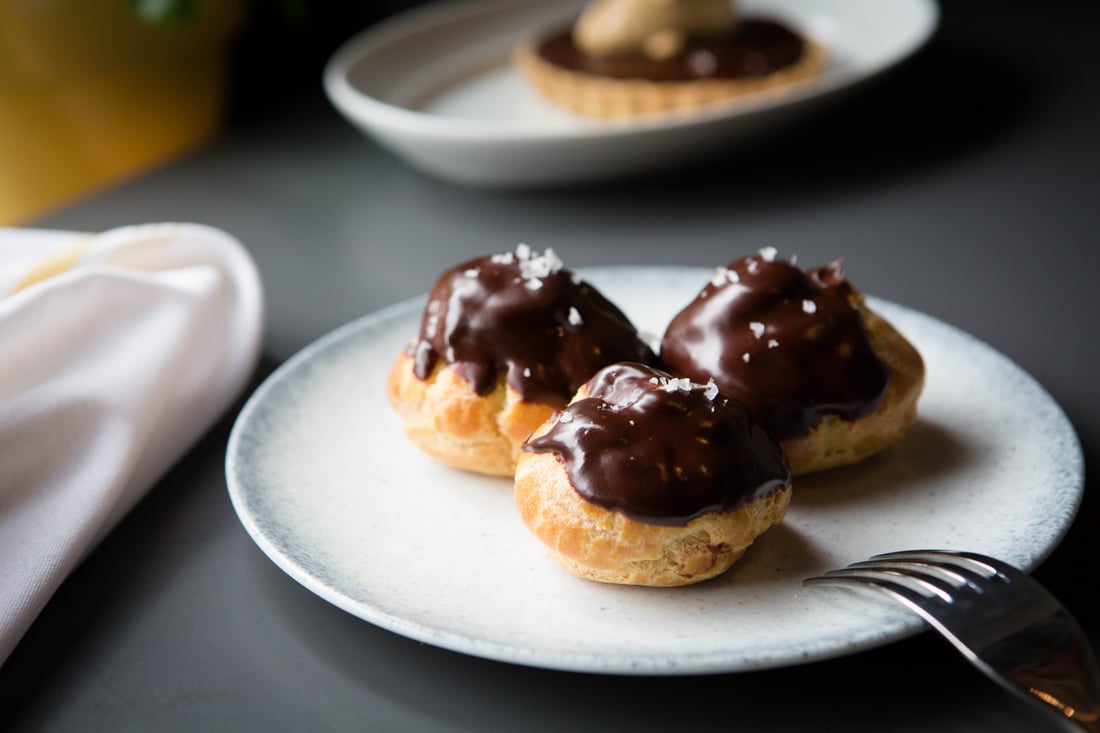 If you're watching late night TV, you might run into an episode of Top Chef, Beat Bobby Flay, or even Chopped Junior, where some of our future culinary talent gets to try out different flavor combinations in some version of a kitchen stadium.
We watch as these chefs beat the clock and serve up dishes to a panel of judges. The judges taste and comment as the camera pans in across the dish they're talking about.
And somehow, as an audience at home, we can almost taste each and every dish served.
As if you needed more proof... we first eat with our eyes, and the reviews we receive from trusted sources also impact our perceptions. But even though we already know these facts, they are proved time and time again through experiments.
Consider a study in Brain and Cognition titled, "Eating with our eyes: From visual hunger to digital satiation." As the study concludes, our brains are wired to find nutritious foods while ignoring substances that might be dangerous or poisonous. As a result, vision is a critical element when it comes to eating.
Today, in the digital age, as we experience more and more images of food, those types of foods become more attractive for consumption. In effect, an increase in the number of high fat food images is impacting the number of high fat foods we consume, the report says.
In another experiment from Cornell University, results showed human taste perceptions are also influenced by our visual surroundings. Subjects were given virtual reality glasses with 360º videos. The setting varied from a park bench to a barn full of cows. Then, the subjects were asked to sample blue cheese, unbeknownst to them that the samples were identical in each given setting.
The results showed cheese was rated significantly more pungent when consumed in the virtual barn versus the virtual park bench, even though the cheese samples were the exact same.
How does this information translate to the restaurant industry?
As reflected in the Cornell experiment, we can see how it's possible to impact how our foods are perceived by simply optimizing the design of the environment in which they're eaten. Consultants and designers certainly use this information as they create new dining experiences. From lighting to linens, every detail matters.
Likewise, when we look at those dishes from Iron Chef or Chopped, we can almost guess how they taste just from the appearance of the plating and the edited remarks of the judges. So if we know and agree that senses other than the taste-smell duo really do matter, what can we do to maximize the potential of sight dining?
Over the last year, we've put together all the latest in tabletop trends to help just about any type of operation find the look, design, and aesthetic they are looking for to accentuate their dishes in just the right way.
Our BauscherHepp Design Guide is now available in two volumes. Book 1 includes Bauscher, Hepp, Emsa, Kaiser, Silit, and Tassen. Book 2 includes Tafelstern and WMF.
The focus of this multi-part edition is not only on new and exciting products, but also on helping you create the perfect experience for your guests. Introductions for each collection include suggested pairings with complementary collections and lifestyle shots you can use for inspiration.
Our cutlery section allows you to see all of our 18/10 offerings as well as special finishes. Our table service, buffet, and chef and baker sections allow you to consider everything from prep to cooking to finishing touches when crafting the complete dining experience.
Take a look at this new brand guide today.