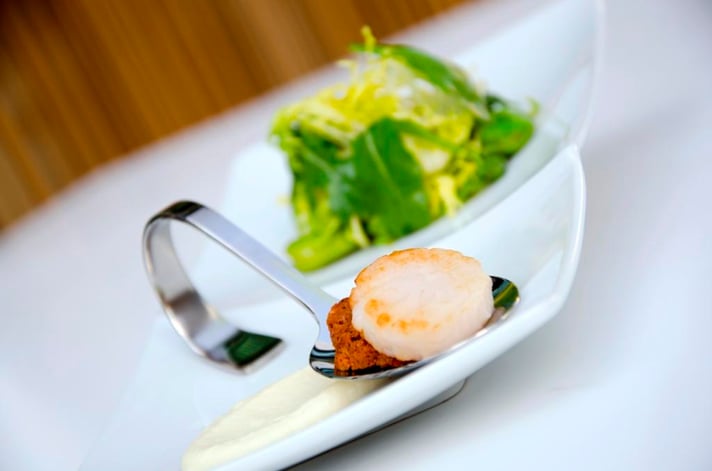 Sometimes dishes require a little extra showcasing. In this July 2011 Deep Plate exercise, Executive Chef Christopher Ivens-Brown of the Compass Group in Charlotte, North Carolina did just that.
His version of seared scallops and chorizo include celeriac and apple purée, and they are plated on Showpieces from Tafelstern.
See more from Tafelstern and our other brands in the latest BauscherHepp Design Guide.