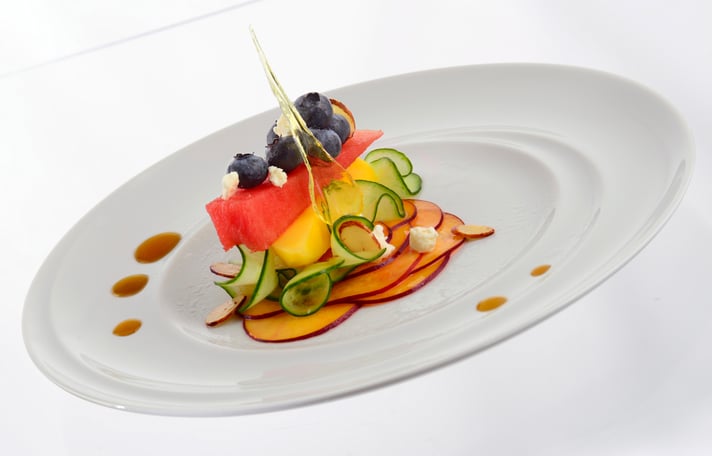 It's so stunning, it almost doesn't look real. This beautiful fruit salad was created as part of the August 2012 Deep Plate exercise by culinary artist Stella Lorens and tournant Michelle Lansky of Edward Don and Company.
"Fresh Summer Dew" is a succulent dish for localtarians with tastes from farmers market finds: Seedless watermelon, mango, blueberries, nectarine, cucumber, roasted almonds, feta cheese, lemon gelatin, and balsamic vinegar.
Can you make stunning plates? Get inspiration in the BauscherHepp Design Guide.