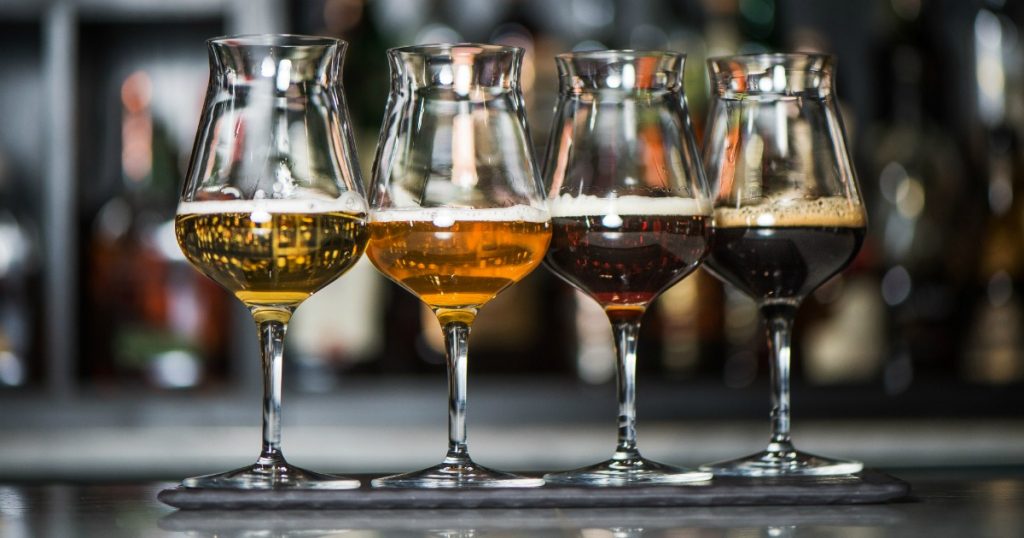 Many would argue that beer is always in season. And those folks would be correct. Seasonal beers are an example of the transformation of beer drinkers over time. The craft beer movement opened the door for breweries of all sizes to create unique seasonal beers specific to every day on the calendar. But what separates a "fall beer" from a "summer beer?"
What defines a seasonal beer?
By definition, seasonal beers are brewed during or for a specific season or holiday. Before the advancement of electricity, brewing of specific beers could only be done during certain seasons because of both temperature and ingredient availability. Nowadays, with on-demand ingredients and temperature control, seasonal beers are crafted any time of the year.
Each of the four seasonal beers have unique characteristics that set them apart. Color, flavor, spice, ingredients, and in some cases, tradition all play a role in a seasonal beer's classification.
Seasonal beers are a valuable addition to any restaurant, as they bring variety to a rotating beer list, pair well with seasonal foods, and drive impulse purchases as limited time offerings. Craft beer is the foundation of any bar and beverage program, so it's important to know what seasonal beers to serve and when to serve them. Let's take a trip through the four seasons of beer.
Types of Seasonal Beers
Winter
When it's cold outside, we want a beer that will keep us warm. Winter seasonal beers are heavy, dark, and feature flavors and spices related to the holiday season.
Winter Beer Styles: Stouts, imperial stouts, porters, dark ales, bocks, Christmas beer, winter warmers
Spring
As the winter thaw begins and the weather warms up, spring beers transition to a lighter, dryer, and crisper style. Spring is the beginning of the new hop season, and IPAs and hoppy styles start their rollout during this season.
Summer Beer Styles: Maibocks, Irish ales, fruit beers, blonde ales, wheat beer, Belgian Wit
Summer
Dark beers take a back seat in the summer. The high temperatures require light, drinkable beers with fruity or citrusy flavors and floral hops, perfect for a cookout or day at the beach.
Summer Beer Styles: Saisons, saisons, Hefeweizen, Kölsch, gose, shandy, session IPA
Fall
Fall is perhaps the most popular of the beer seasons. Seasonal spices take their rightful place in fall beers. Pumpkin, cinnamon, and nutmeg aren't just for fall foods, although, lest we forget, the biggest beer event of the year occurs in the fall – Oktoberfest!
Fall Beer Styles: Oktoberfest, pumpkin ale, Märzens, harvest IPAs, pale ales, red ales
How are you serving seasonal beers?
Seasonal beers, like all craft beers, have flavors and aromas that must be accentuated, not muted. That begins with beer glassware. A summer ale and winter stout have two very different profiles, and thus, require different seasonal beer glassware. After all, you wouldn't wear a winter coat in the summer, would you?
A bar and beverage program with the right craft beer glassware will be equipped for every season, enhancing flavors and profits.