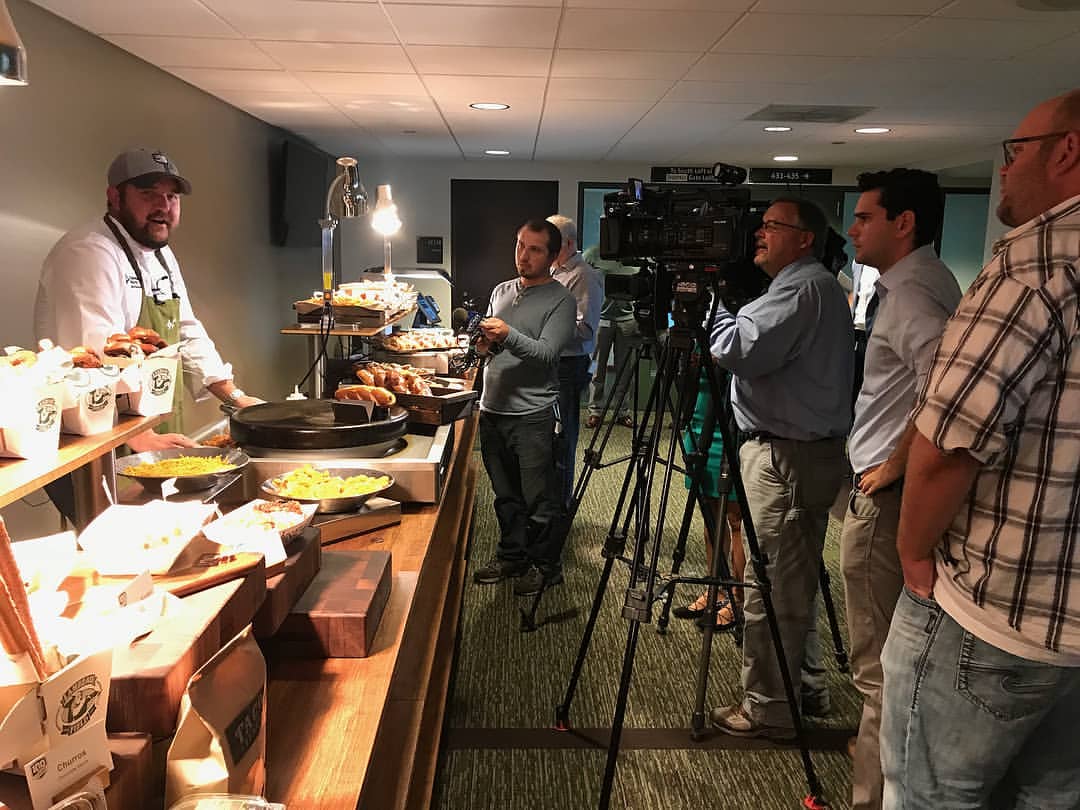 It's football season. Tailgating, long concession lines, and 70,000 of our closest friends packed in to watch our favorite teams every weekend. And once normally reserved for hamburgers, hot dogs, and cold beer, stadium foodservice menus across the country have undergone a culinary transformation as of late.
Food and beverage is a massive revenue generator for stadiums, along with merchandise and ticket sales. With technology making it more difficult than ever to pull fans away from the TV and into the stadium or arena, elevated food menus are one way to entice fans into attending games live.
Many football, basketball, and baseball stadiums now employ executive chefs who are developing an entirely new world of unique, premium food offerings for sports fans. While fans will still be able to snack on hot dogs, pretzels, popcorn, and cotton candy, they are also joined by steak, sushi, and fine wine.
Popular menu items from nearby restaurants, craft beer from local breweries, and one-of-a-kind food concoctions are just a few ways that stadiums have upgraded their foodservice offerings. High-powered kitchens, mobile ordering, and even on-site restaurants have given fans even more reason to come see their favorite teams in person.
Stadium food and beverage is constantly evolving to meet the fans' needs, and one football team in particular, highlighted this year's newest offerings with Mogogo displays.
Mogogo Meets the Gridiron
While the Green Bay Packers are scoring touchdowns this season on the Frozen Tundra of Lambeau Field, the historic stadium will be cooking up some mouth-watering new menu items for its loyal fans.
Before the 2018 season kicked off, the Packers Executive Chef, Heath Barbato, along with the Packers food and beverage partner, Delaware North, showed off some of the newest creations that will be found in concession stands all over the iconic stadium. And those delicious creations were showcased on beautiful Mogogo classic tables and shelves.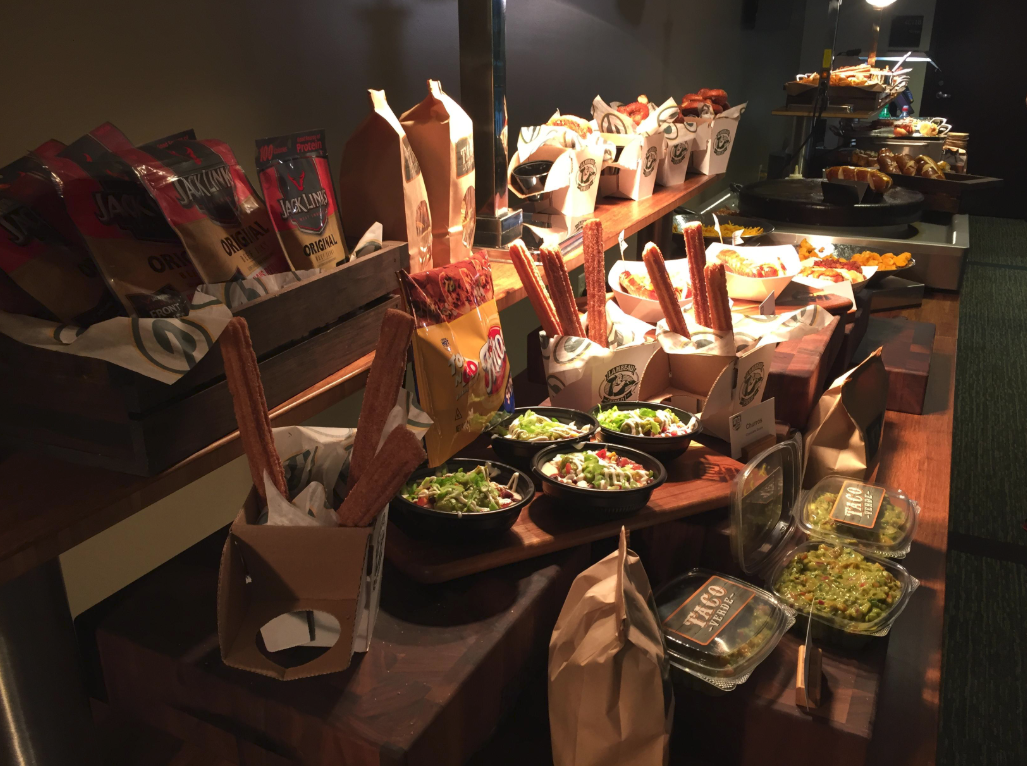 Topping the Mogogo display was a menu fit for Wisconsin: Maple bacon wrapped hot dogs, bratwursts wrapped in melted cheese curds in a pretzel bun, oversized tater tots with baker, loaded nachos in a pizza box, churros, and much more.
As stadiums continue to upgrade their menus with premium options, the presentation will be just as important. With its versatility and stylish appeal, Mogogo displays are an ideal fit for that game day buffet in stadium suites and luxury boxes.
With Mogogo, you can make the winning call with your buffet service. Read the Mogogo Guide to Buffet Service Stations for a playbook of buffet solutions.