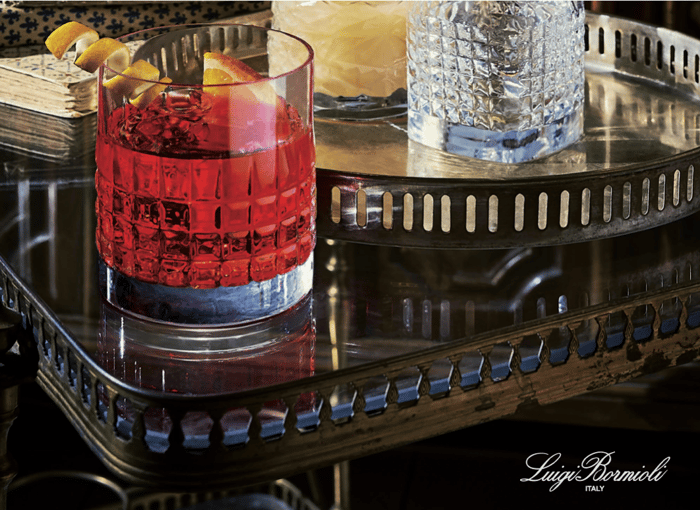 We're well beyond the craft cocktail movement. It's become so commonplace, even national, casual bar and restaurant chains are jumping on the craft cocktail bandwagon in order to court younger generations.
What this ultimately means is you have more people ordering more craft cocktails in more locations than ever. And with beverages that require so much care and consideration to make, so too comes a strain on time.
Mojitos. Manhattans. Negronis. The Mad Men Old Fashioned. All of these cocktails take time to make.
The challenge for bar owners then is to figure out how to maintain quality while increasing productivity, and one of the simple answers is draft cocktails.
Yes, there are perceived drawbacks. How can you prevent spirits from separating? Can you serve non-carbonated cocktails? Do you have to shake the keg every few hours?
The reality is, the equipment is catching up with the trends. Batching cocktails has been standard practice for decades, but now it's easier than ever.
Consider an addition to your cocktail program, and enjoy the benefits of draft cocktails.
SAVE TIME.
Ultimately, draft cocktails save bartenders a ton of time. And saving time is money. If you can pour a draft beer, you can pour a draft cocktail. Instead of spending six minutes making a classic Bijou, you can serve the same drink in less than a minute.
BE CONSISTENT.
The interesting thing about draft cocktails is there's an opportunity to serve every one the exact same way. It's consistent regardless of who's working that night or how much training one person has over another.
SHOWCASE YOUR SPECIALTIES.
Draft cocktails allow operations, and the people who work in them, to showcase special recipes, house favorites, or the cocktail of the month. This adds an element of excitement to the menu, gets staff involved in the creative process, and allows the customers to enjoy the creations.
PROVIDE SAMPLES.
Speaking of customers, draft cocktails allow operations to sample out draft cocktails to undecided customers. The beer industry has been doing this for decades, and now it's possible for cocktail bars to provide samples, as well.
INCREASE PROFITABILITY.
Everything with draft cocktails adds up to the same thing -- increased profitability. The more people you get excited about tasting your cocktails, the quicker you get staff making them, the more profitable your bar will be.
Of course, you'll also need something to serve them in. Check out the Mixology Collection.
And that's where the Luigi Bormioli Mixology Collection comes in. This diverse and exotic collection of cocktail glassware is ideal for showcasing those house made cocktail recipes that are poised to win awards.