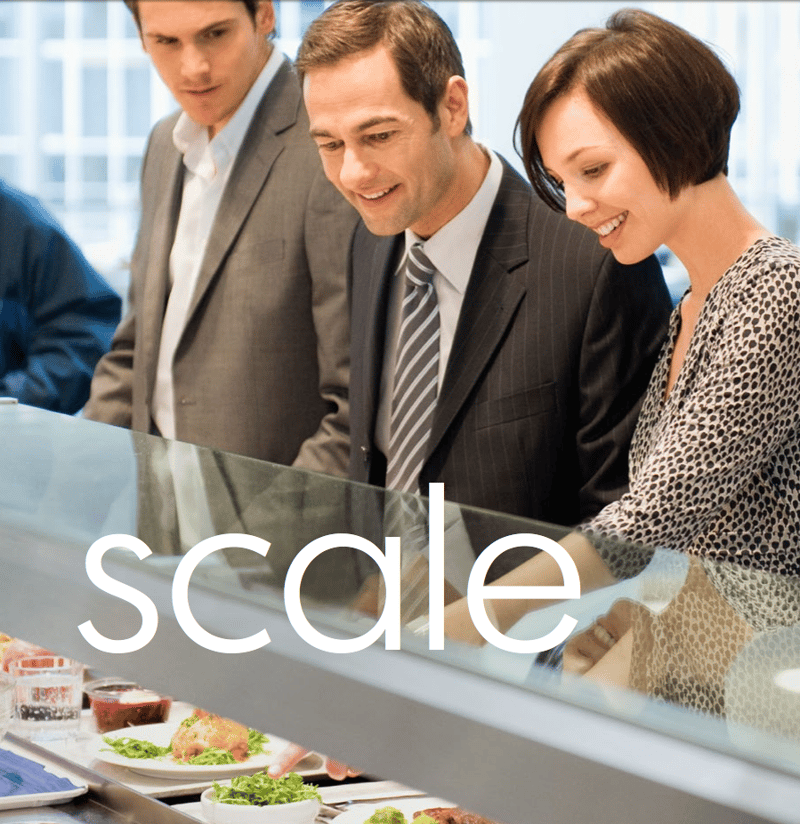 If you've never stood in line holding your tray, consider yourself lucky. Cafeteria service, whether it's in a hospital or a corporate dining facility or something completely different, often bottlenecks at the point of purchase, but you probably knew that.
There are a few logistical ways to help alleviate these issues. An operation could hire a consultant to review throughput times and search for critical areas of inefficiency. An operation could change out equipment and software that provide smarter point-of-sale solutions. And now, thanks to Bauscher Scale, an operation can scale up with dinnerware options that are made to "pay for what's on your plate."
What is this innovative system that will speed up your cafeteria service?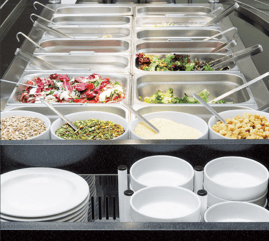 Bauscher Scale eliminates the need for staff or guests to "eyeball" their portions. Through the use of taring, both behind-the-counter and front-of-counter operation styles can provide fair and accurate weight totals at the cash register.
It's actually an easy process. The tare weights of different Bauscher porcelain pieces are determined and stored in a program on the cash register. During payment, these standardized weight totals are subtracted from the overall total to yield an accurate portion weight.
How accurate are they? The system yields accuracy rates within one gram.
How does it work? There are two options.
Scale 1 is known for built-in precision. It is porcelain that maintains its weight, and in this collection, all units of a particular article have the same weight. For example, all plates of the same size will have the same weight, and all bowls of the same size will have the same weight.
Scale 2 offers the same weight regardless of the type of porcelain making weight recording even easier. A flat plate weighs the same as a deep plate or even a bowl. This information is stored at the cash register and makes it easy regardless of the type of food contained.
Why does it work? Here are a few benefits.
Scale service makes cafeteria service more efficient and cost-effective. Customers are happier because they know they're getting what they paid for, and operators are happy because they gain more control over food usage.

In addition, material consumption is lower because of the gram-level accuracy of food sales, making staff more accurate with their purchasing decisions and lowering the probability of food waste.
We urge you to learn more about how this system works. Check out the collection brochure here.