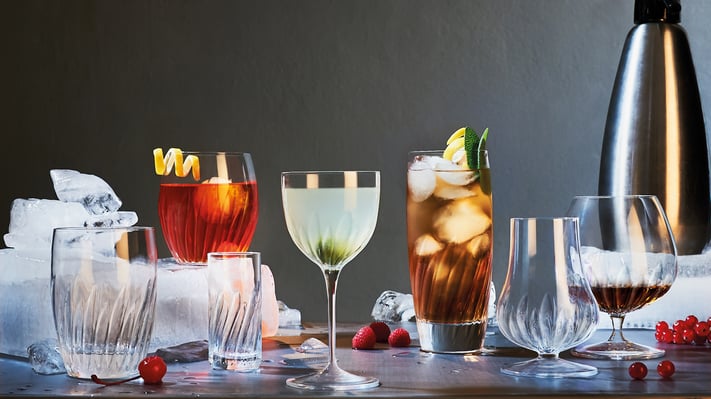 One of our top food trends to watch in 2020 is the increasing popularity of low to no-alcohol beverages and the restaurants that make them.
According to a survey conducted by Distill Ventures, over 40% of Los Angeles restaurants feature their own non-alcoholic drinks menu, and more cities are sure to join. This trend taps into a new market—a non-drinker who might ordinarily order a $3 soft drink is willing to shell out a few extra dollars for a craft spirit-free cocktail. Bars may find success tapping into a previously overlooked segment of guests. Bon Appetit estimates that the market for low to no-alcohol beverages could grow by up to a third in the next three years.
There are several reasons guests might prefer a zero-proof drink to its alcoholic cousin. For one thing, nonalcoholic drinks tend to be less expensive. Many have cut down on their drinking or stopped entirely for health reasons. Recent public health efforts have also seen some success in driving down Millennial's drinking rates. Whatever the reason, with the advent of hops-infused sparkling waters to liquor alternatives, it's clear that zero-proof drinks are here to stay. Happy hours become even happier (and more profitable!) when they become more inclusive spaces that cater to drinkers and non-drinkers alike.
No booze doesn't mean no fun. There are plenty of opportunity for mixologists to get creative with their flavors, textures, and decoration. With the right styling and the right glass, spirit-free drinks can appear indistinguishable from the real thing. The Mixology collection from Luigi Bormioli is perfectly suited for an old-fashioned presentation of this emerging trend.
For a full catalog of Luigi Bormioli's Italian-made glassware, we encourage you to download the 2019 Luigi Bormioli Catalog to see all the possibilities.