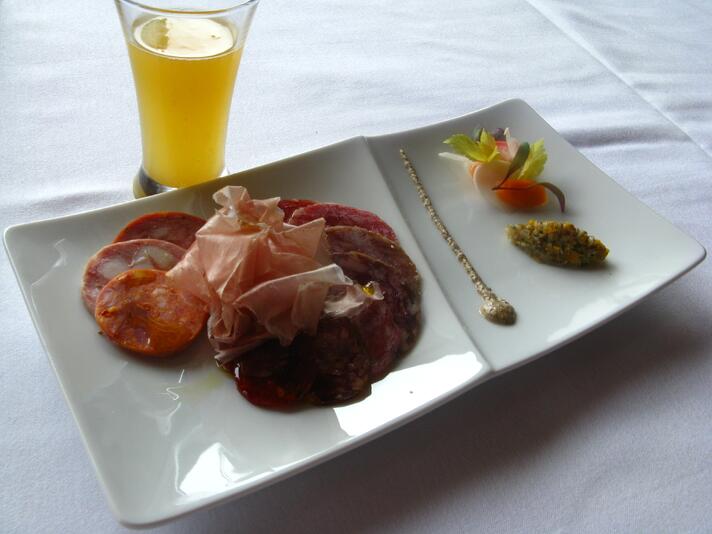 Noble House's charcuterie board with local, North Carolina apple cider is a simple yet tasty creation from Kyle Krieger, Executive Chef and Managing Partner of the Charlotte establishment.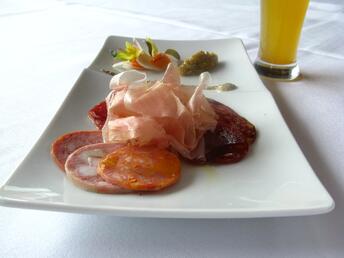 It includes fresh sausages of chorizo, mortadella, and jägerwurst; dried meats including peperone, spanish chorizo, ginger, salami genoa, soppressata, and rosette; along with speck ham.
The plate accoutrements include house black mustard, pickled root vegetable salad, moustarda, nettara olive oil, and of course, local cider. It was originally included in the November 2009 Deep Plate exercise.
Looking for ideas and inspiration to kickstart your own creativity?
*** Apple cider, particularly apple cider vinegar, has many health benefits. Discover 23 health and wellness benefits to apple cider vinegar from our friends at Cooking Detective.