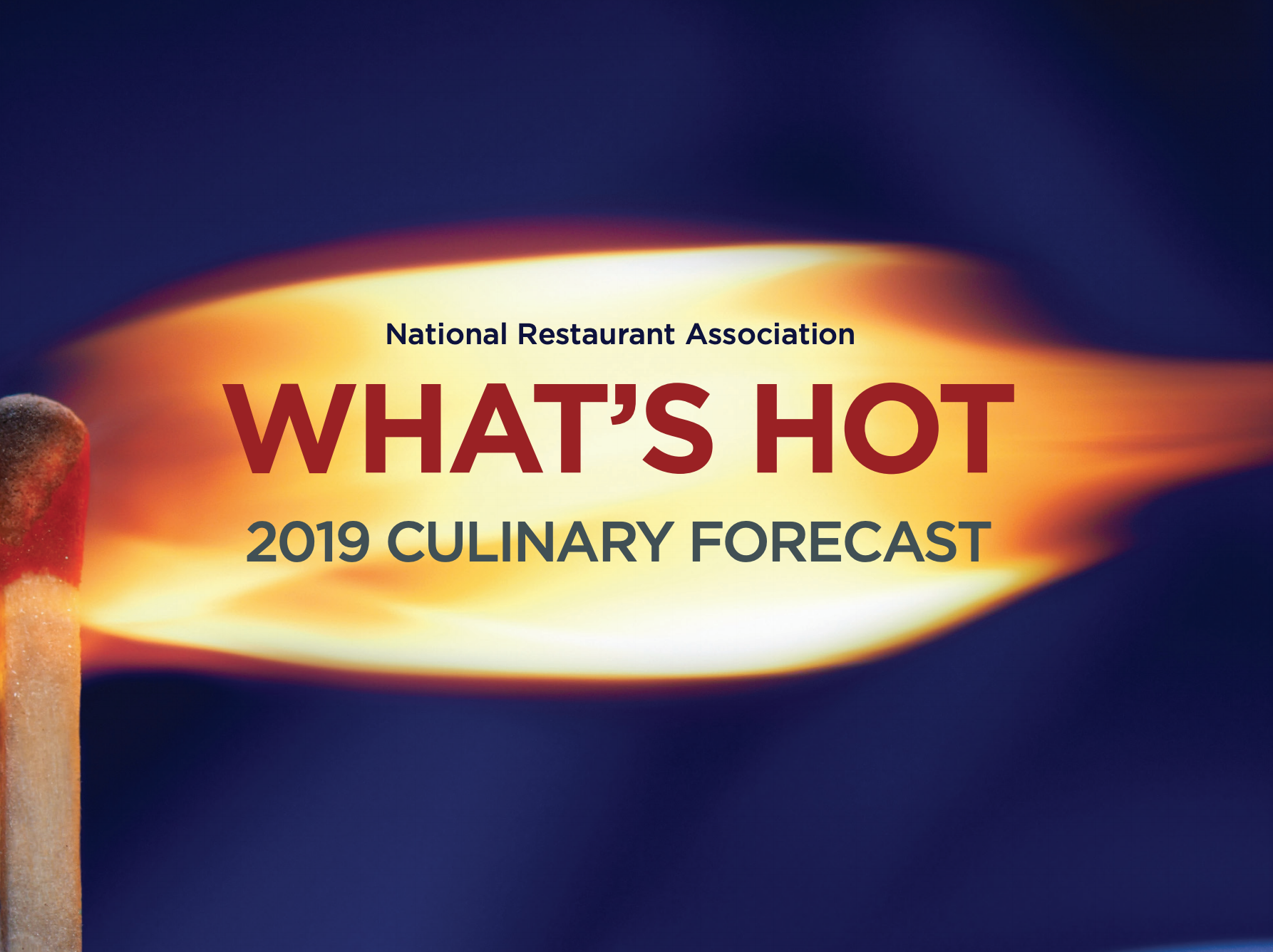 This year marks the 100th anniversary of the National Restaurant Association Show, where top brands showcase their innovations for the restaurant industry. As always, the show will highlight some of the most exciting chef-driven trends that diners can expect to find in the coming year. The National Restaurant Association surveys chefs leading up to the show to learn first-hand about the trends they are popularizing in their kitchens. Here are a few of the hottest developments for 2019:
CBD
Infusing drinks and food with the cannabis-derived compound cannabidiol (known as CBD) is a fast-growing trend. CBD has moved beyond the supplement shelves of health food stores and into restaurant kitchens, showing up in everything from soft drinks to desserts. While its purported health benefits, including relief from pain and anxiety, are hard to prove when CBD is used as a food additive, consumers are apparently willing to take their chances and are eager to try CBD-infused food.
Plant-Based Cuisine
As interest in sustainable eating habits continues to grow, many chefs are exploring how to create haute cuisine without meat. For some this means serving the most convincing meat substitutes; for others, plant-based cuisine means making vegetables, fruit, and grains more exciting in their own right. Chefs are introducing diners to the exciting and unexpected flavors that are possible with plant-based cooking.
Zero-Waste Kitchens
Along with plant-based dishes, chefs are hoping that diners will appreciate another sustainability-focused trend: zero-waste cooking. With a growing awareness of the sheer volume of food wasted around the globe, creative chefs are finding ways to make use of every last kitchen scrap. Zero-waste cooking might mean using fruit peels to infuse beverages, making soup stock out of scraps, or flavoring ice cream with spent coffee grounds. Composting food scraps is another angle on zero-waste cooking.
Global Flavors
For many diners, eating food from around the globe has always been popular. The newest trend, however, is that these global flavors are showing up across all kinds of menus and in all kinds of restaurant kitchens. Thai hot sauce or complex North African spices aren't relegated to "ethnic" cuisine -- they're being used to put a new spin on familiar foods like burgers and diner fare, and they're even showing up on kids' menus. Chefs are moving away from the more generic flavors of the past and towards more specific influences, like Macanese cuisine. Social media definitely contributes to this trend as diners become familiar with dishes and ingredients they wouldn't have traditionally been exposed to.
Hyper-Local Sourcing
In another nod to sustainable cooking, chefs continue to search for the closest sources for produce, meat and more. For some, this means growing ingredients themselves, often on a rooftop garden. For others, it means developing relationships with local farms and food producers, creating dishes around what's in season, and educating diners on the local food movement. Many chefs will continue to tout their local suppliers, and some even build reciprocal relationships, giving their kitchen scraps to the farm that supplies their pork, for example. Even beverages are becoming more local, with more farms growing grains for beer and liquor production.
See (and taste) these trends at the upcoming 100th Anniversary National Restaurant Show, May 18-21 in Chicago. While you're there, schedule some time to visit the BauscherHepp booth #5816 and see the hottest trends in tabletop products. BauscherHepp is proud to offer the highest quality products available to the commercial market, along with outstanding service and creative innovation.
Looking for something in particular before heading to the NRA Show in Chicago? Check out the BauscherHepp Design Guide to get a head start on your search.