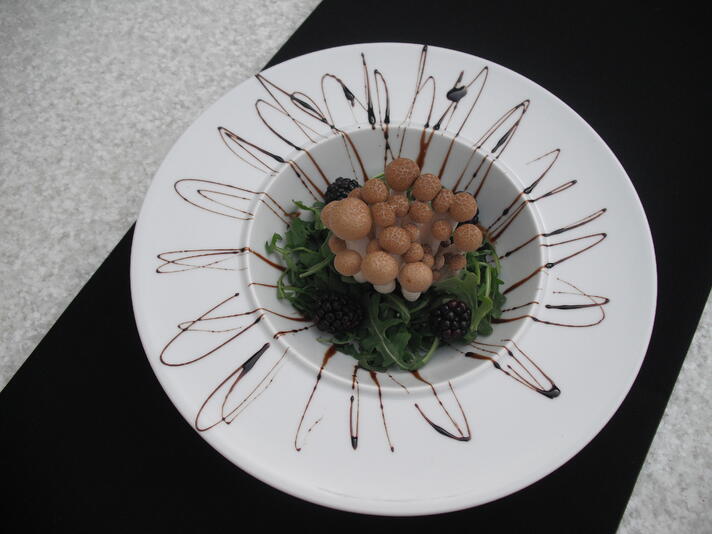 This beautiful mushroom salad was created by sous chef Ashley Goddard of Climatec Café in Phoenix, Arizona for the December 2009 Deep Plate exercise.
Made of raw brown beech mushrooms, the salad also contains arugula, black berries and a balsamic reduction.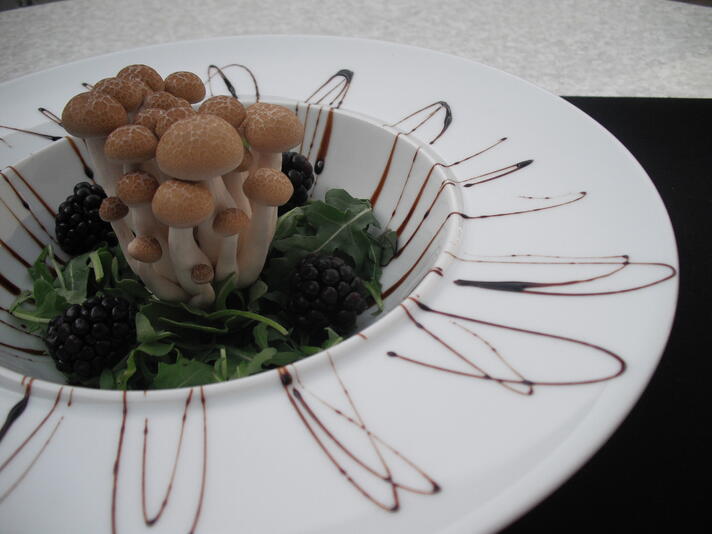 Discover unique plating options by reviewing the latest version of the Bauscher Hepp Design Guide, and inspire your own dishes.