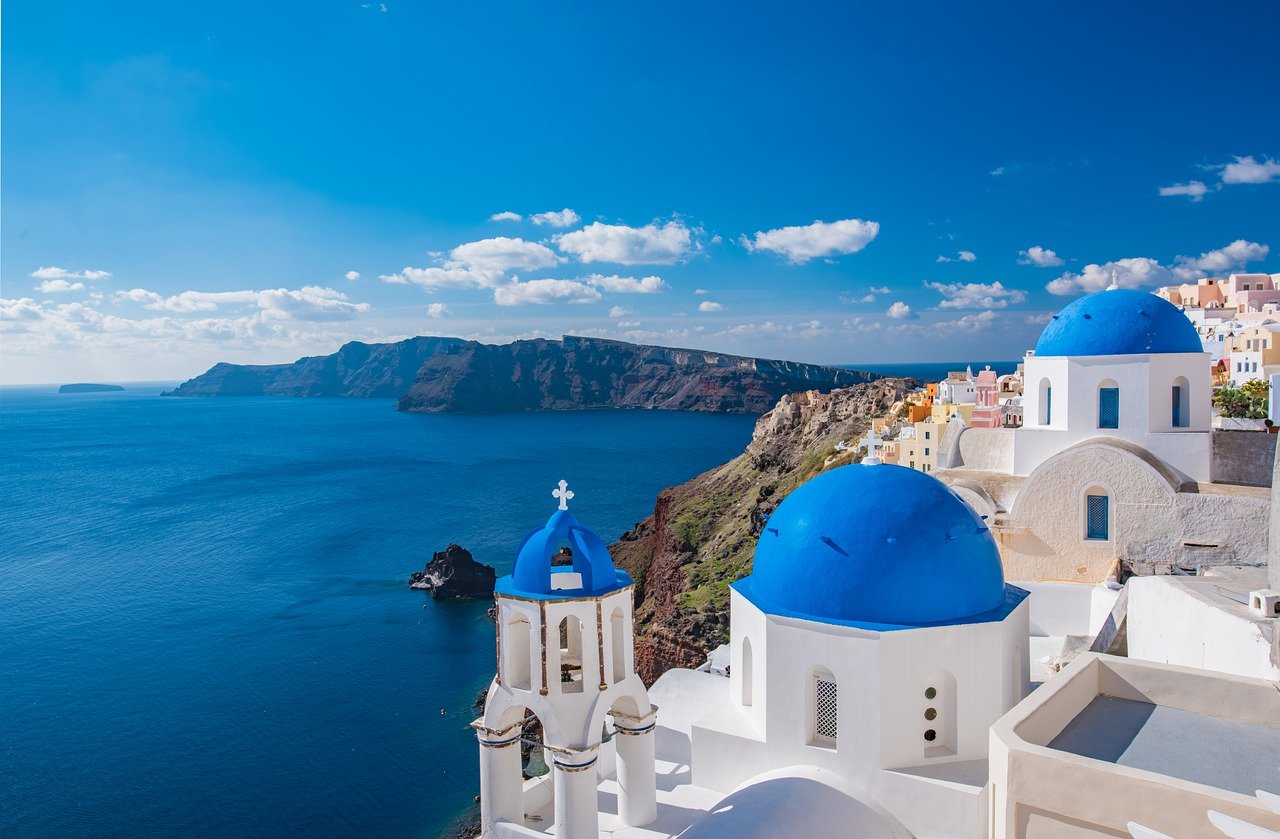 There's little in life more stunning than sitting in a tiny café on the island of Santorini, or along Portugal's Algarve coast, or the ancient shorelines of Israel.
In the morning, maybe you're having a Greek coffee with a fresh pastry. In the afternoon, some arak and a bowl of olives. After dinner? Maybe some of Italy's famous gelato. No matter what time of day it is, though, staring across any part of the Mediterranean is a site to behold, and it's these memorable experiences that are the inspiration for the latest dinnerware collection from Bauscher.
From an operator's perspective, it's often just a little bit different, of course. As the diner sits there and enjoys the sparkling view, the family-owned taverna that goes back four generations is often scrambling to meet the night's demands. Sometimes the old dishwasher breaks, and they have to scramble to find plates for serving. This requires pulling different décor and collections together just for service, and as current trends tell us, this is the perfect way to provide an imperfect dining experience.
Yes, the new Bauscher collection is inspired by the geography of the Mediterranean, but it's also energized by an eclectic combination of patterns.
Mapping Out Your Tabletop
One aspect of dining that has always been around and always will be around is the concept of regional cuisine. We will always have Italian restaurants. You can always find mind-blowing street tacos being served somewhere out of a food truck window. And there will always be a Greek diner on a New York City street corner.
The bottom line is our table top choices often reflect the mood and aesthetics of the overall restaurant design. If the selections on the menu are Mediterranean inspired, serving them on Mediterranean décor patterns can be an eye-catching option. And if you're looking for Mediterranean, we'd like to introduce you to Meltemi.
Meltemi is named after the famed winds that blow through the Aegean and parts of the Mediterranean every summer from May until September, from Turkey down through the Greek Cyclades islands. Sometimes they're so strong they can lead to cancellations on the local ferry boats, leaving travelers stranded on some beautiful Mediterranean island.
Sounds like punishment from the gods, right?
This Mediterranean-inspired collection uses the famous blues and whites of the region. The sea and the sand are now available in your dining room with patterns and décor including the famed octopus, a symbol deeply ingrained in the traditions and a popular motif in ancient Greece, as well as geometrically-focused patterns that reflect centuries of Mediterranean-looking designs.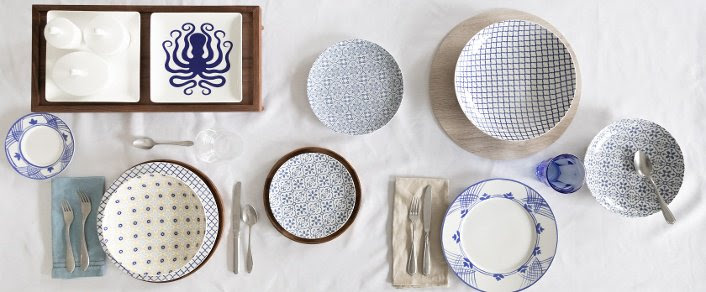 From bowls to coup plates to square serving platters, pieces in the new Meltemi collection from Bauscher are available for your review.