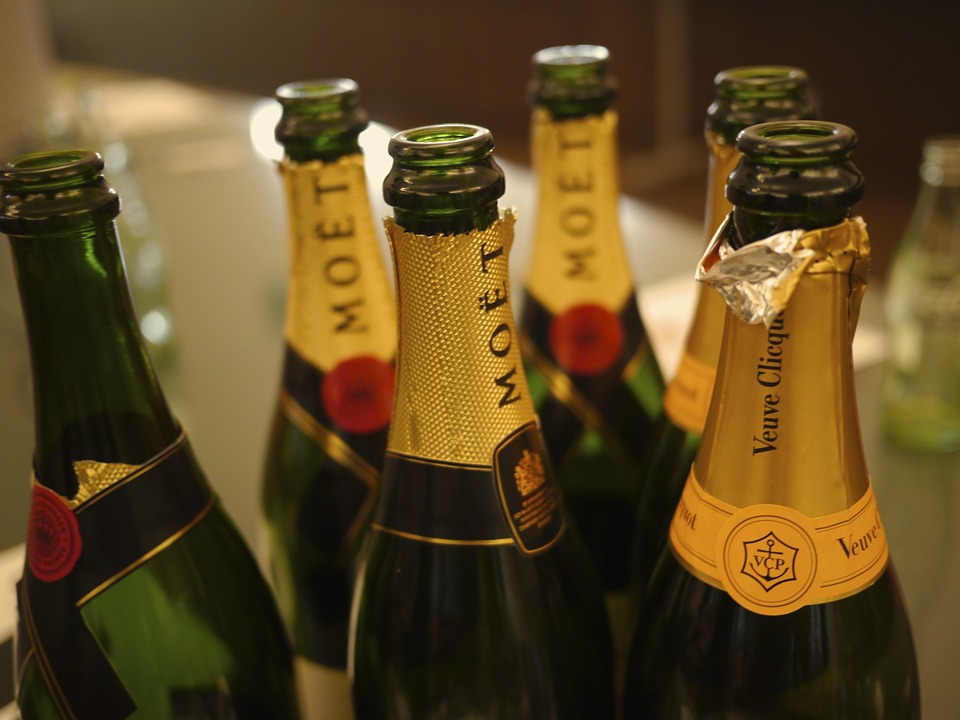 A New Year means fresh starts, bold resolutions, and perhaps a slight hangover from that New Year's Eve party. How did you ring in the New Year? Did you start the year with a drink in your hand? More than likely, you did. And more than likely, that drink was Champagne.
We know that the drink has a storied history of playing a role in many holidays and celebrations, but how much champagne and sparkling wine was actually consumed on New Year's Eve?
According to research done by WalletHub, 360 million glasses of champagne or sparkling wine are consumed on New Year's Eve alone. That doesn't even account for the sparkling cider, beer, or other cocktails consumed as the clock strikes midnight. It should come as no surprise then that New Year's Eve is statistically the most drunken night of the year.
A study by the History Channel shows that food plays a role in how the world celebrates the New Year. In Italy, Germany, Ireland, and the United States, legumes and leafy greens are eaten for good luck and financial prosperity for the upcoming year. Pork represents progress in countries like Cuba, Austria, Hungary, and Portugal. The use of long noodles in Japan wish for long life. In other countries like Greece, Mexico, and the Netherlands, ring-shaped pastries like donuts or cakes signify that the year has come full circle.
So as we review the 2017 New Year holiday, what are some other facts and figures about how we celebrate? Here are some more statistics from WalletHub:
New Year's Eve is America's 4th favorite holiday, behind Christmas, Thanksgiving, and Independence Day
44% of Americans plan to kiss someone at midnight. How many of those people succeeded however may be a different story.
9% of people go to a bar or restaurant for their New Year's Eve celebration.
New York City is the most expensive city for a New Year's Eve dinner and show (over $1,000 on average), while Washington, D.C. is the least expensive.
Over one million people pack into Times Square for New Year's Eve to watch the Ball Drop with one ton of confetti dropped on the partiers.
175 million people in the U.S. and over one billion viewers worldwide watch the Ball Drop on television.
2,688 Waterford Crystal Triangles cover the Times Square Ball that weighs 11,875 pounds. That's nearly 3 pickup trucks!
New Year's Eve is the busiest night of the year for illegal celebratory gunfire. Keep your head on a swivel.
67% of Americans make a New Year's resolution while only 8% are actually successful in keeping it.
Replacing broken Champagne or sparkling wine glasses is one resolution that is easy to keep.
Did you lose some glasses while ringing in the New Year and need to find suitable replacements for your operation? Download the Tips for Selecting Sparkling Wine Stemware to learn about how the shape and design of the glass can improve the flavor and aroma of Champagne and sparkling wine.