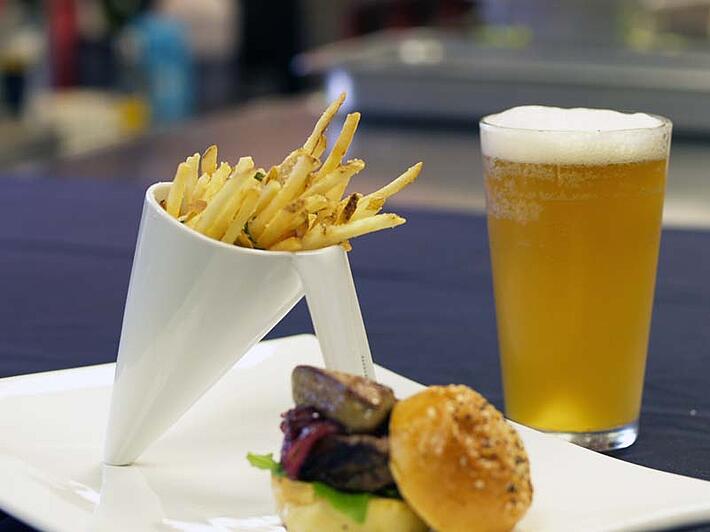 There's nothing like a burger and a beer. Here's Chef James Fox's take on it, as completed by his team at Best Impressions Caterers in Charlotte, North Carolina.
This dish was created as part of the October 2009 Deep Plate exercise. It includes a beef tenderloin slider topped with seared foie gras, arugula, and a red onion jam on a brioche roll. Accompanied by truffle scented shoestring potatoes seasoned with toasted garlic and rosemary. Served with a Belgian White Ale.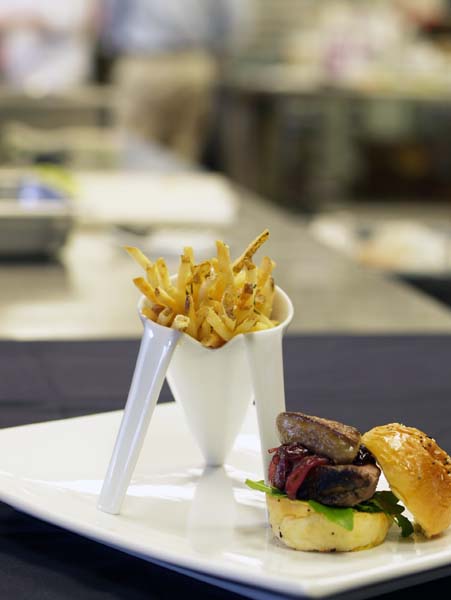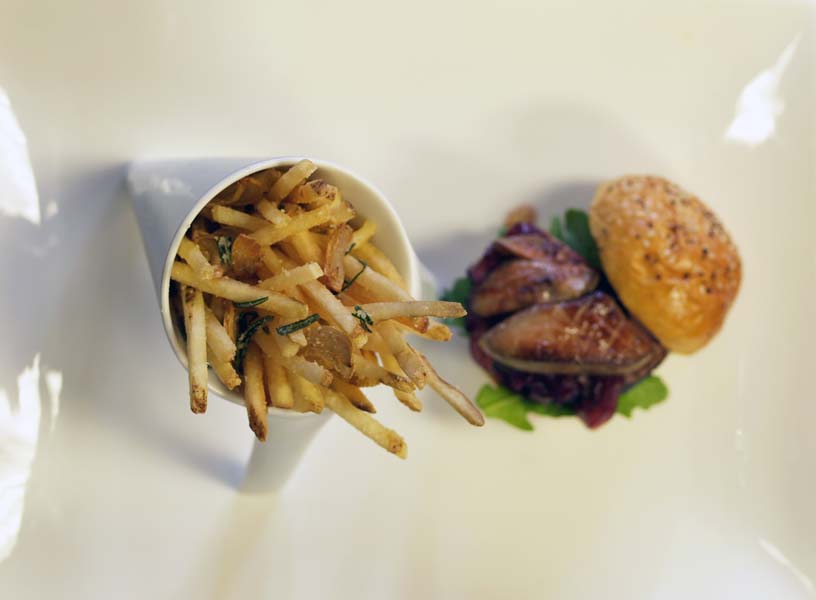 Show us your inpirations.