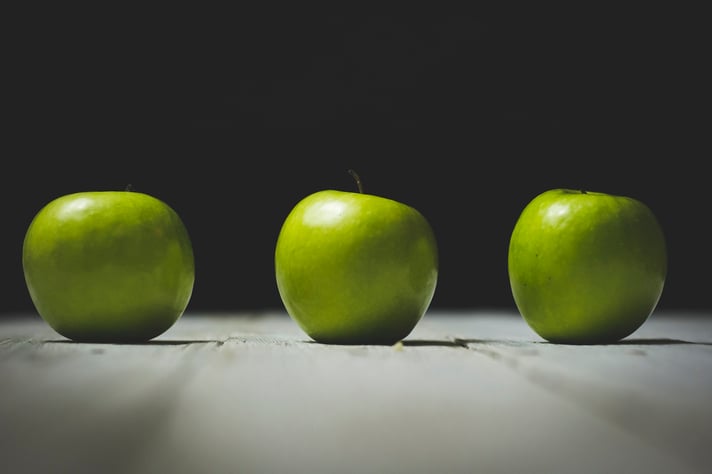 The revolution and a baby boy... You see, my friends welcomed their baby boy into the world the other night. After congratulating them on a job well done, I got down to business.
"Please send me pictures of the food presentation," I said hoping the prerequisite celebration time had passed.
Lucky for me, the time had passed, and my friend was now stuck in the hospital for another day before being released home. This is a new hospital, and with the exciting and rapid changes in healthcare foodservice, I had high hopes.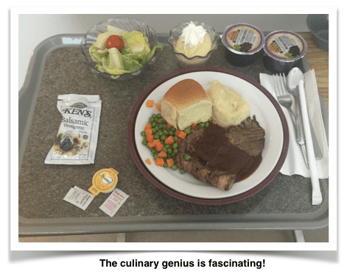 Now, in my city, there are plenty of options to choose where you want to give birth. I imagine (I've never given birth) you choose a doctor; second would be your comfort during the stay. Mealtime is fun time, something to look forward to between the TV and the 16 hours of awake time. But it rarely is.
I understand contract foodservice works on skinny margins, but if other operators have figured out how to modernize and revolutionize the experience, isn't it just a matter of time that everyone else is forced to upgrade? The market will dictate that.
Plates are more complex than being "just a plate." If you get off the cost of today's price and look at five years down the road, you might be surprised. What if you broke even at that point? But in those five years you had a plate that makes the food "pop"? The glaze was intact, hygienic and showed no metal marking? How would that impact your patient scores?
While you're evaluating your plateware, maybe some consideration sh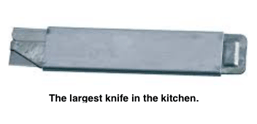 ould be given to the flatware. If you are using the same flatware that the county correctional facility uses, you may want a change.
Jeffrey Gitomer pointed out if you stop calling people "patients" and replace it with "customers," your whole mindset shifts. Therein, change can come. Improve, reinvent, and push the envelope - or become irrelevant.
Learn more about improving foodservice in hospitality and healthcare settings. Read the Bauscher Hepp Hospital & Care Catalog.