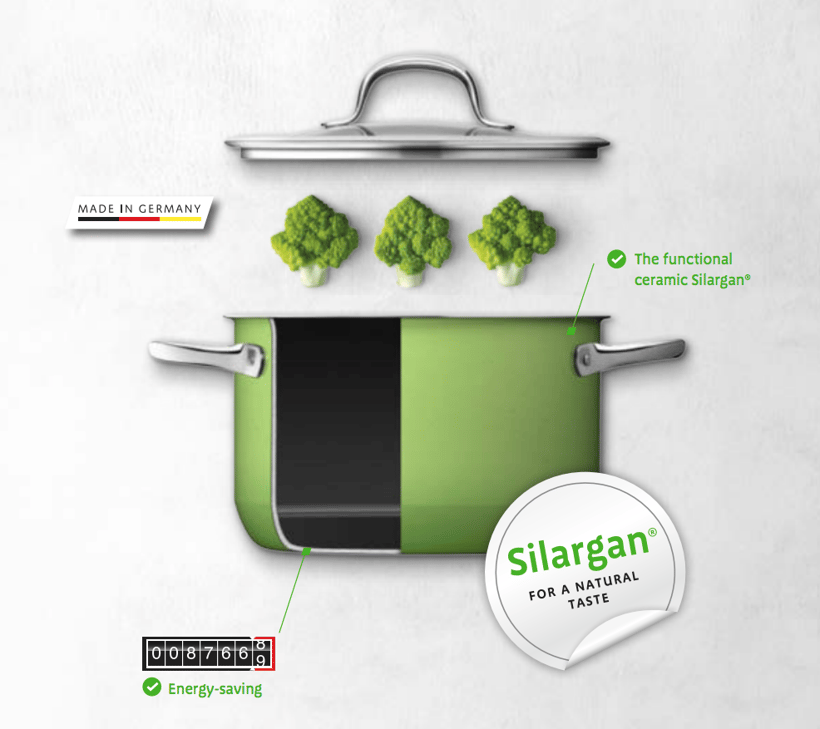 Made in Germany. That's something we talk about a lot here at BauscherHepp, and with cookware from Silit, it's never been truer.
In their German manufacturing facilities, Silit creates solutions for cooking, pressure cooking, steaming, frying, prep, storage, and more. For more than 90 years, their standards have been function, ergonomics, and aesthetics.
It's this interplay between the three that makes up the core of Silit's history and philosophy.
Let's take a quick look at the features and benefits of Silit.
FLAVOR PROFILE PRESERVATION - Silargan is a natural ceramic compound used to create Silit. It is nickel-free, anti-bacterial, and even more important, it preserves the full taste and natural aromas of the foods it contains. It is great for cooking, serving, and storing foods, and it's ideal for persons with allergies.
DURABILITY - Silargan is an ultra-hard ceramic. Harder than steel, it is cut and scratch resistant, and its high gloss surface has a long luster, particularly on cooking zones.
ENERGY EFFICIENCY - Silit construction is energy efficient. Pieces are drawn from a single steel core for fast heat absorption and conduction all the way up to the rim, making this cookware efficient. It's also versatile. Excellent heat storage allows operators to implement effective low-temperature cooking.
COOKING VERSATILITY - Silit Silargan is also versatile from the standpoint of cooking methods. It is suitable for all types of stoves, including induction.
EASY TO CLEAN - Silit is easy to clean. It's dishwasher safe but can just as easily be cleaned with warm water and a sponge. It's antibacterial properties prevent bacteria from growing on the cooking surface, which helps promote hygiene in the kitchen.
ELEGANCE - Silit is as beautiful as it is functional. Products can be used in front-of-the-house displays or in action stations in front of crowds. With Silit, you don't have to feel conscious about the appearance of your cookware.

Check out the latest cookware solutions from Silit in this comprehensive catalog.