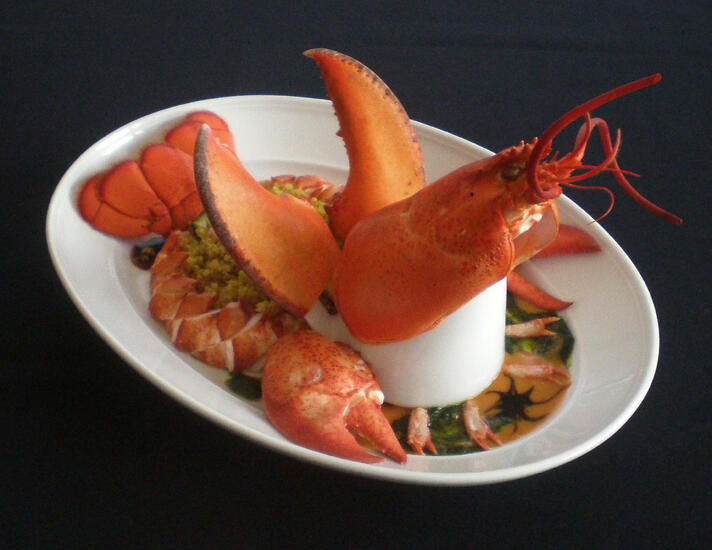 Who doesn't love lobster? Executive Chef Domenic Battistella of the Red Rocks Café in Charlotte, North Carolina shows us his take from the October 2009 Deep Plate Exercise.
His lobster a l'Americaine is seved with curried quinoa and pineapple sage emulsion.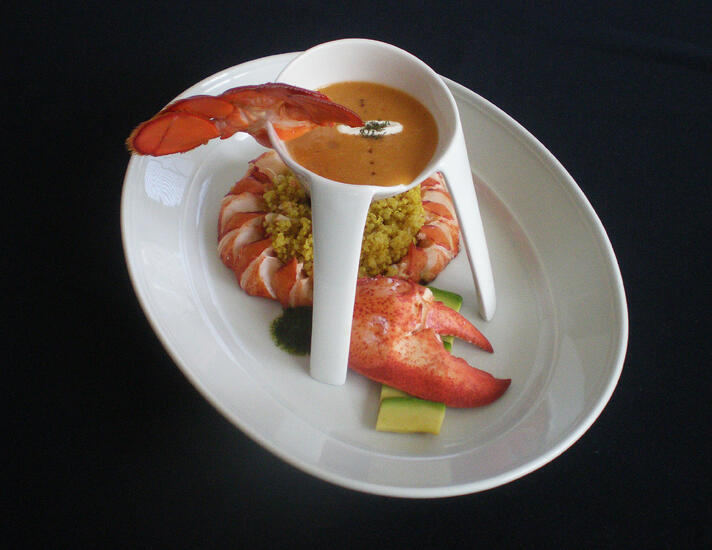 Get inspired by a wide range of tabletop possibilities.