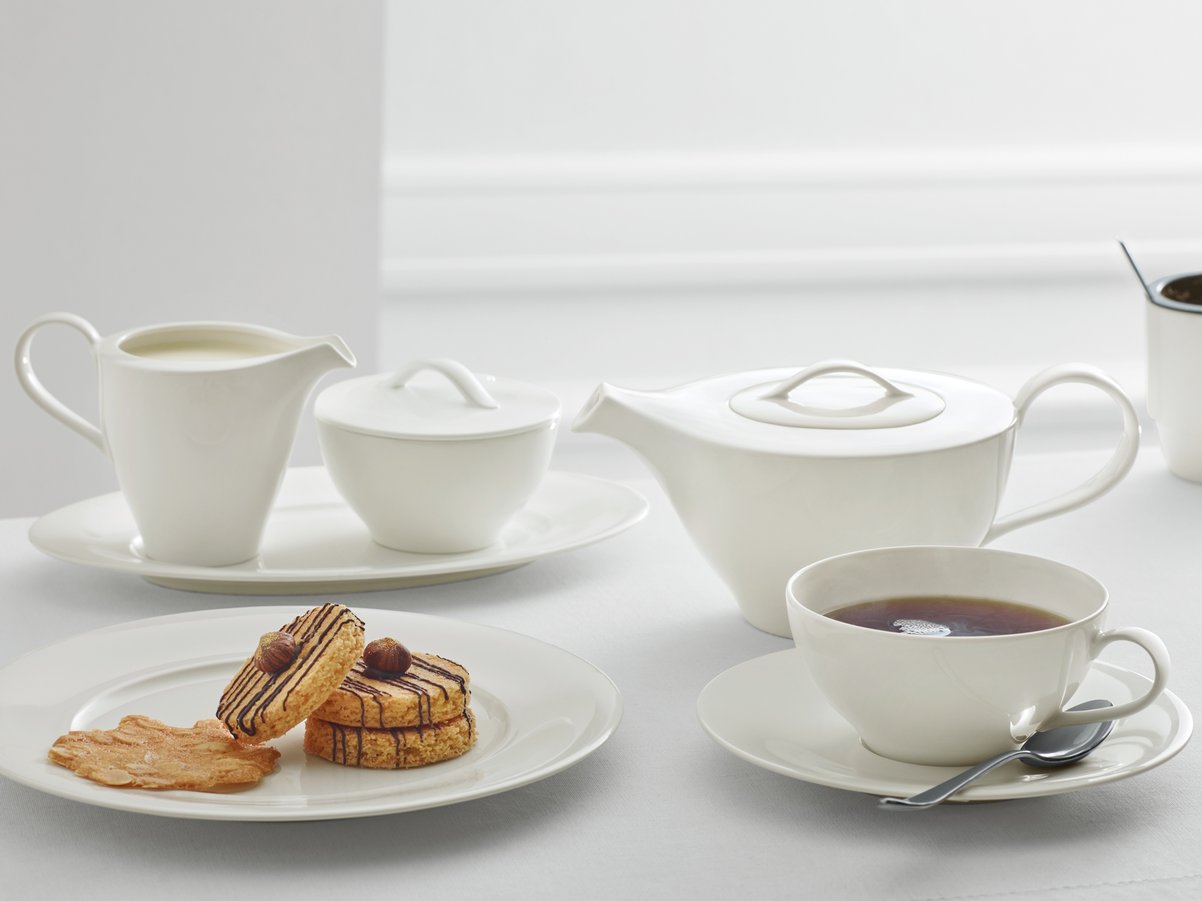 Is your operation using the correct terminology when it comes to tea service? Many hotels, restaurants, and tea rooms use the term "high tea" when they actually mean to refer to afternoon tea. Let's take a look at the basic definitions of each, and how you can use them to properly promote your tea offerings.

AFTERNOON TEA
Often mistakenly referred to as high tea, afternoon tea is served in fine china, with high quality tea such as Assam, Darjeeling, Earl Gray and Lapsang Souchong, and fare including finger sandwiches, cakes, scones, clotted cream and jam, and other delicate foods.
Afternoon tea initially became popular as a way to fill the gap between a light lunch and a late dinner that took place around eight o'clock, which was fashionable in the 1800s. The start of afternoon tea is credited to Anna, the seventh Duchess of Bedford and a close friend of Queen Victoria, in the year 1840.
Because of Anna's influence in aristocratic circles, afternoon tea became popular rapidly among people with the time and money for a leisure tea time. Afternoon tea was typically served in a drawing room between four and five o'clock in the evening.
HIGH TEA
High tea is quite different from afternoon tea in several ways, including the time it is served, the type of food that is served, and its history socially.
High tea, also referred to as "meat tea," began as a tradition among artisan workers who would arrive home too hungry to wait until dinner to eat. Instead of delicate finger sandwiches, high tea usually involved a spread of cold meats such as roast beef or ham, heavy breads, churned butter, sausage, potatoes, pickled salmon, and other heavy foods.
Instead of one main dinner time, high tea would be consumed soon after arriving home, and a lighter meal, like a sandwich, would follow later in the evening.
Instead of fine china, mugs were commonly used to serve tea and high tea was typically enjoyed around six o'clock in the evening.
Though afternoon tea and high tea both sound like places we want to be, afternoon tea is the typical offering at luxury hotels, fine restaurants, and teahouses.
To find out where to begin with an afternoon tea service, or to elevate your existing service, take a look at how Tafelstern can set the table for your success.