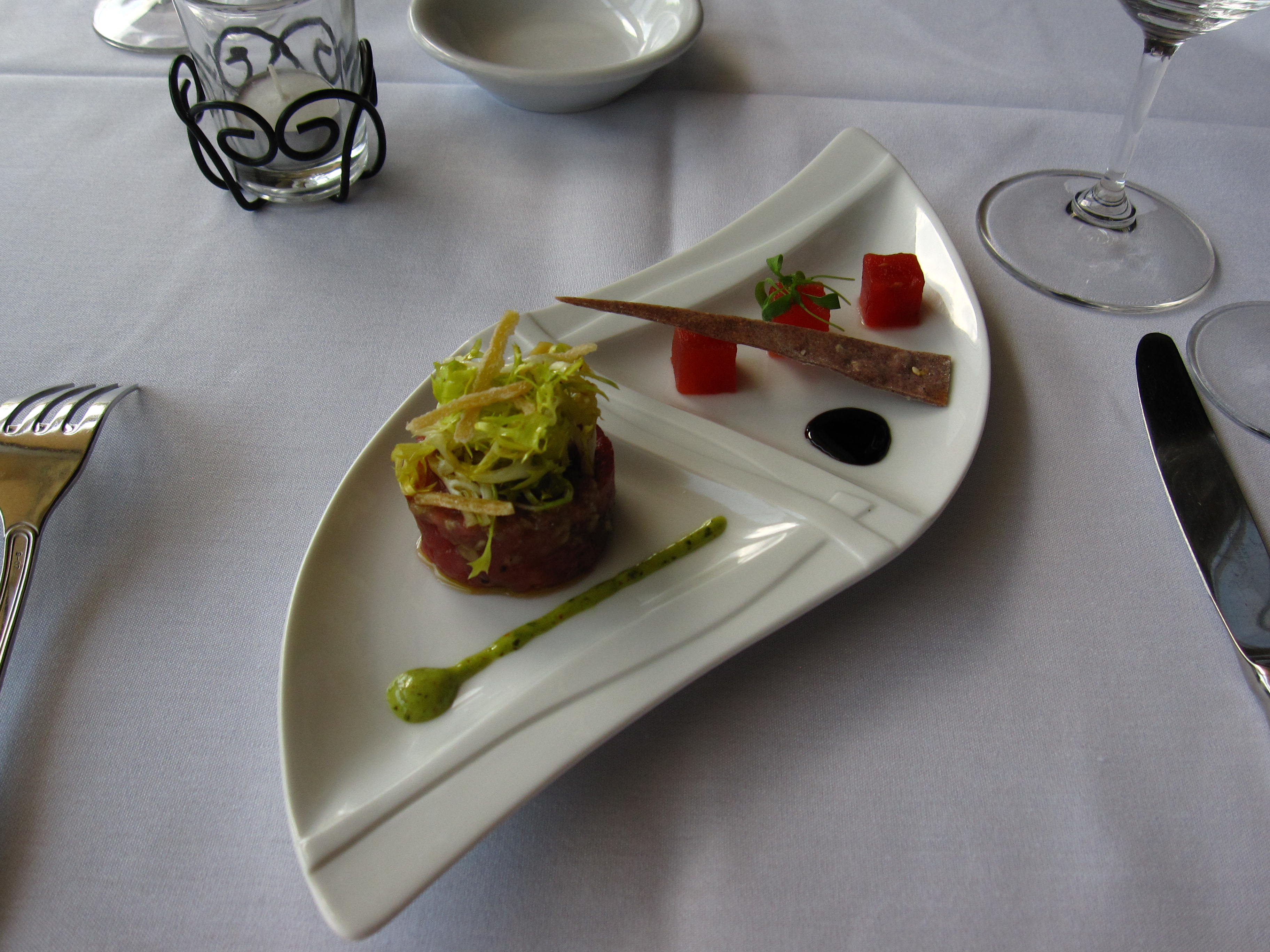 This beautiful use of Pleasure from Bauscher is from Dave Himmelberger, Chef de Cuisine for Noble's Restaurant in Charlotte, North Carolina. It was originally published for the June 2010 Deep Plate exercise.

His dish of bluefin tuna tartare includes Thai basil aioli, frisée and candied ginger salad, Balsamic-infused watermelon, Anson Mills blue corn-black sesame tuile, and a Balsamic reduction.
To get even more inspiration from Showpieces and our other collections from Bauscher, and Tafelstern please download the Bauscher Hepp Design Guide.