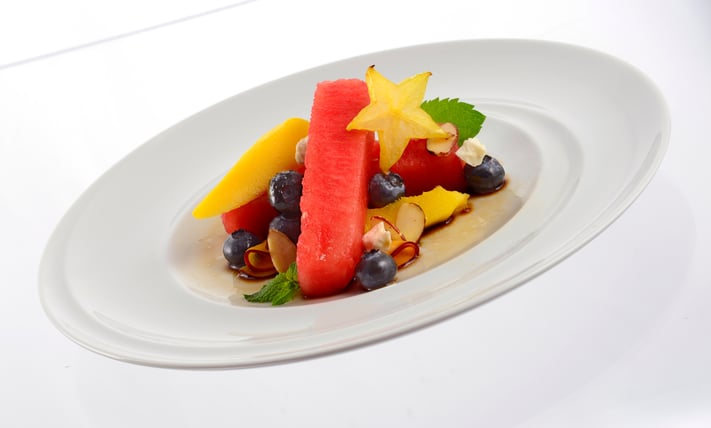 Lorens and Lansky sounds like a law firm, but this dynamic duo combined forces to create yet another beautiful salad plating.
Created for the August 2012 Deep Plate Exercise, Stella Lorens and Michelle Lansky of Edward Don & Company an Ensalata Estrella, or a star salad.
It's made ripe with peak summer produce including watermelon spears, mango slices, blueberries, caramola, roasted and slivered almonds, feta cheese, fresh mint, and aged balsamic vinegar.
Hungry? It's the plating.