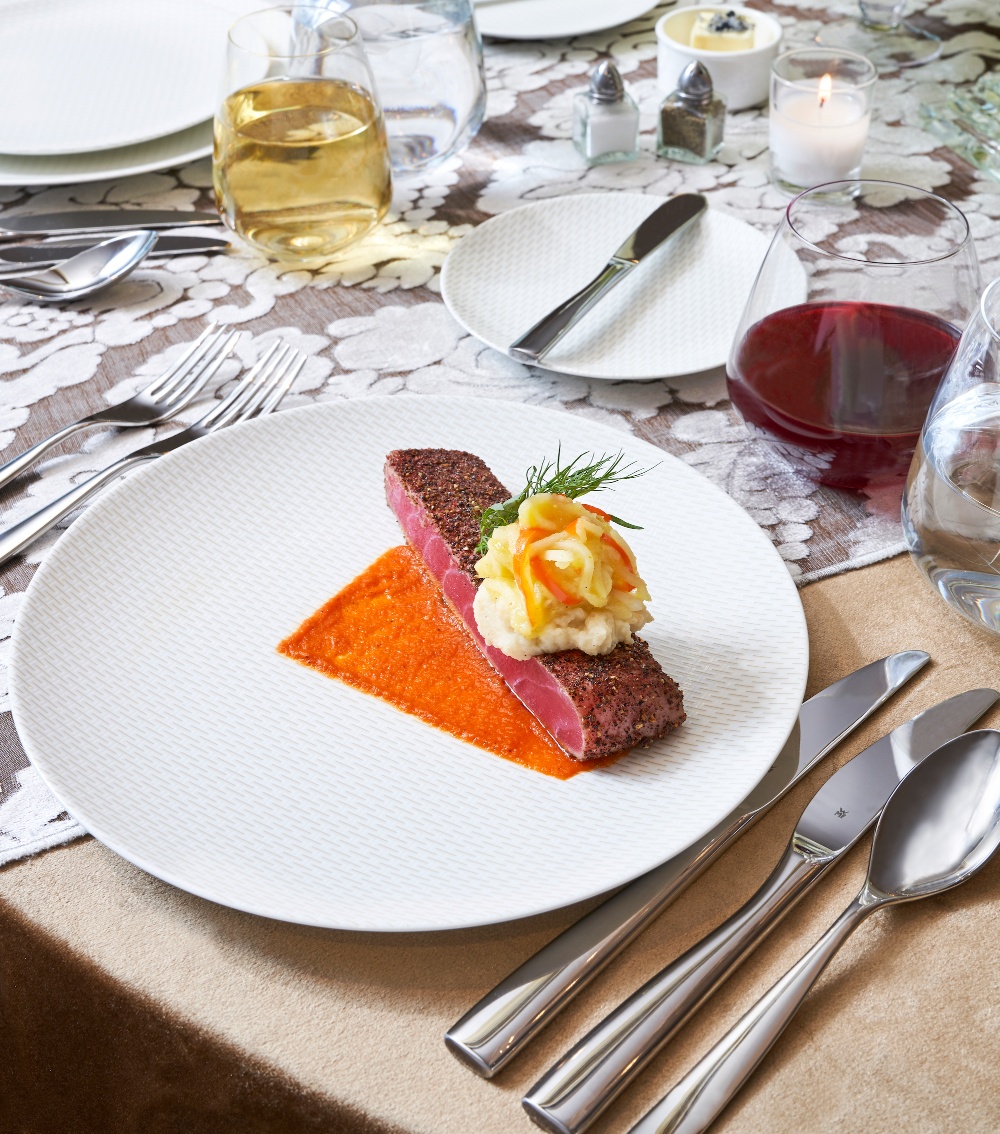 Every year, a panel of judges reviews tabletops from across the country to determine the Performance in Tabletop Awards from Foodservice Equipment & Supplies. These recognitions are the result of excellence in a variety of criteria including four main factors.
Overall appearance
The tabletop's ability to support the overall concept
How conducive is the tabletop to the operation's style of service
And how well does the tabletop showcase the menu
This year, BauscherHepp is honored to have played a role in two winning tabletops. It's truly humbling to be a part of these amazing operations, and we'd love to highlight them here: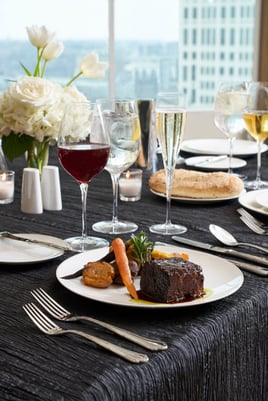 According to FE&S, the Cleveland Ritz Carlton was honored because of its ability to use two distinct yet beautiful plates as part of their kosher meal service that separates meat and dairy. The property used a full suite of BauscherHepp china and accessories, with WMF flatware and Luigi Bormioli glassware rounding out the package.
Led by a specifying team that included Richard Arnoldi, director food & beverage, Cleveland Ritz-Carlton; Candice Hartong, food & beverage coordinator, Cleveland Ritz-Carlton; Chuck Kiley, VP sales, Greenwald Sales & Marketing; Kevin Koehler, DSR, The Wasserstrom Company; and Yael Ron, general manager, Cleveland Ritz-Carlton, the kosher event catering group at the Cleveland Ritz Carlton was awarded first place in this year's recognition for catering and banquets.
The Sage Lodge in Pray, Montana was another first place winning operation featuring tabletop solutions from BauscherHepp. Glassware from Luigi Bormioli was included in this rustic yet upscale environment that accentuates the best of the American West, with dark woods, iron, and intrigue on top of every table and around every corner.
The Sage Lodge was awarded a 2019 Performance in Tabletop Award for the club and resort category.
Look for inspiration of your own? Be sure to check out our full range of tabletop solutions including dinnerware, flatware, glassware, accessories, and more in the latest edition of our BauscherHepp Design Guide.