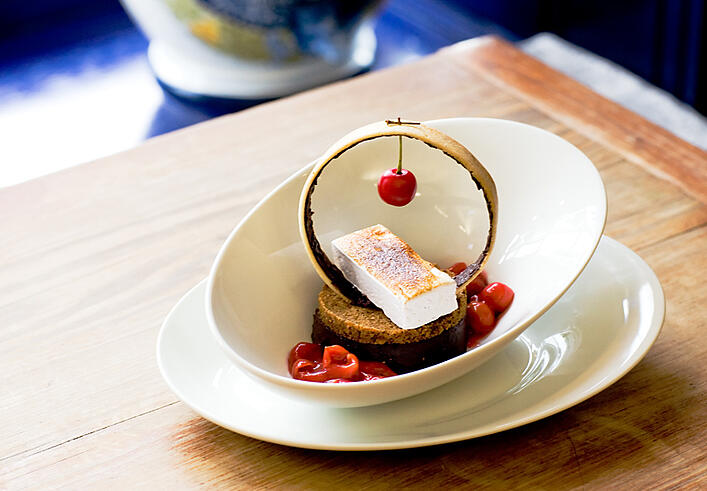 S'mores are a campfire tradition that is usually better when kept simple, but in this Deep Plate exercise from August 2009, we found a way to make them better.
Actually, the Pastry Chef of Market Salamander in Middleburg, Virginia found a way to make them better, and here's his take on cherry s'mores.
Chef Reaves created a flourless chocolate cake, house made spiced graham cracker crust, toasted cherry marshmallow, cherry compote, and a vanilla bean tuile with hanging cherry. The tuile is brushed with tempered chocolate for added support.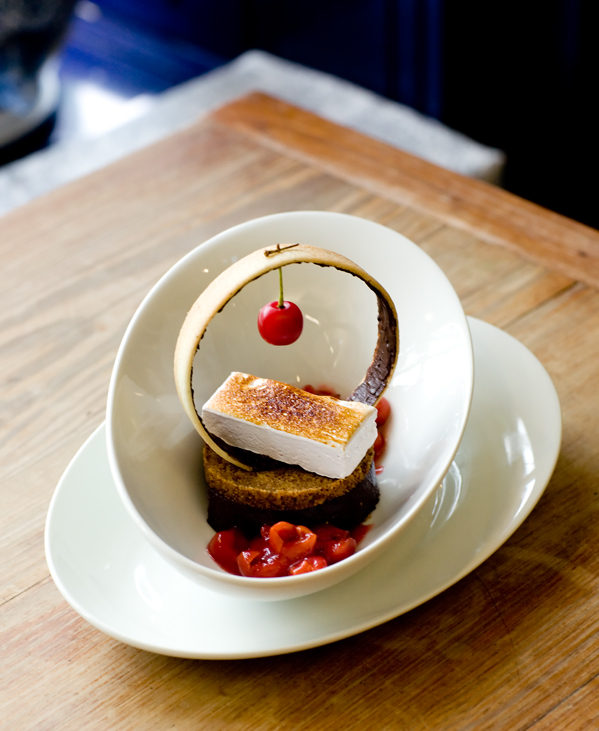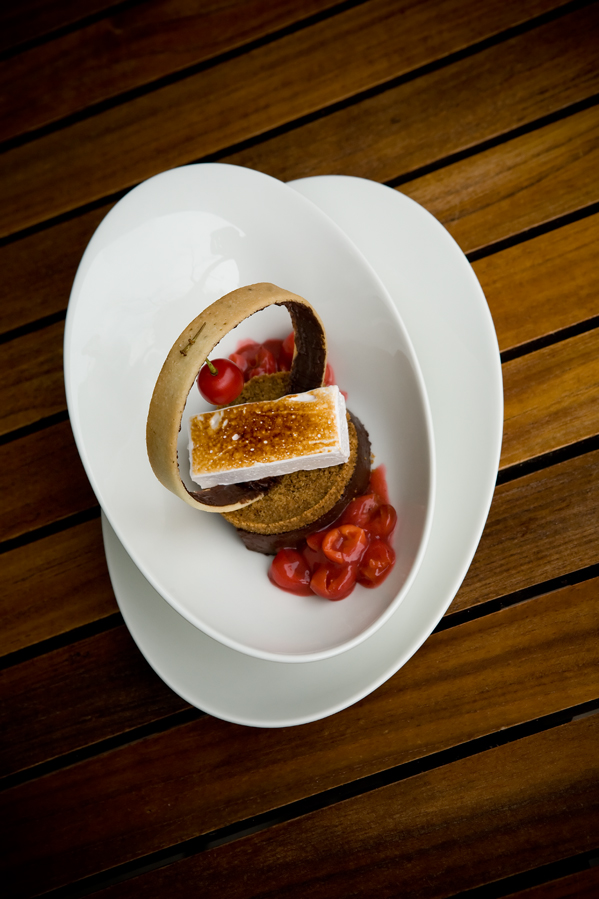 * Photographs by Three Lights Photography, LLC