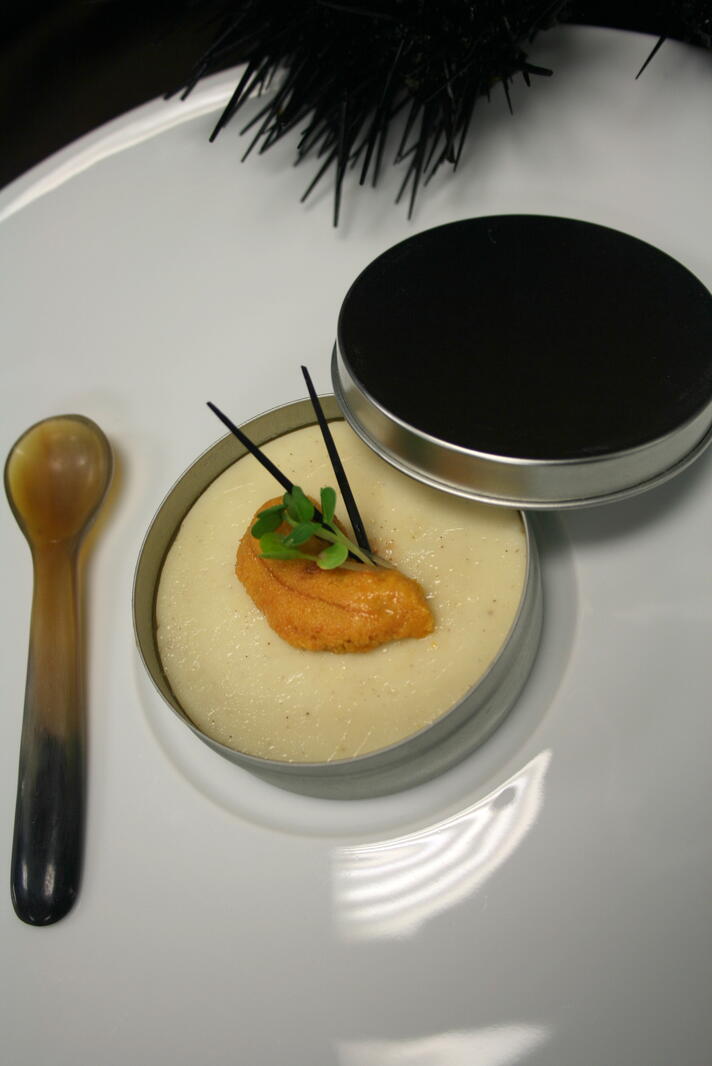 This Deep Plate Challenge between Keith Lord and Tom Jankovich originally took place in July of 2009. Take a look at these extravagant platings from both chefs.
Keith A. Lord is the Corporate Executive Chef and Food and Beverage Head at Festivities Catering & Special Events and TK&A Custom Catering, both of San Diego, CA. His first dish featured above was a sea urchin flan with yuzu, truffle essence, and Catalina uni roe.
His next plate was gaijin sushi a go-go on cool, cool marble: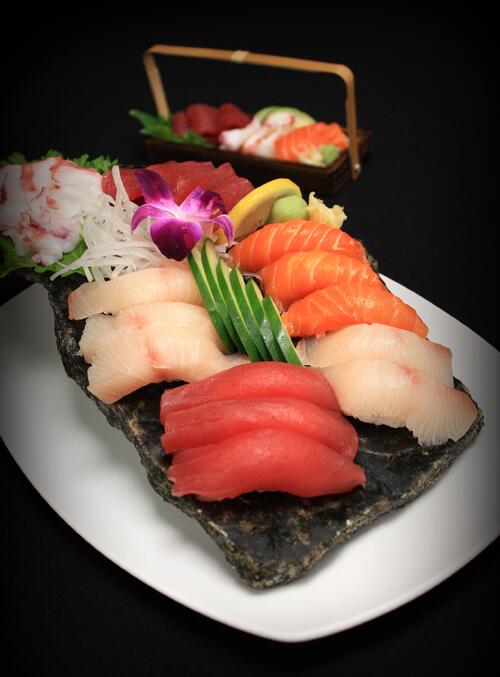 Seared bay scallops, super sweet creamed corn, and soy bean "succotash" with corn milk foam: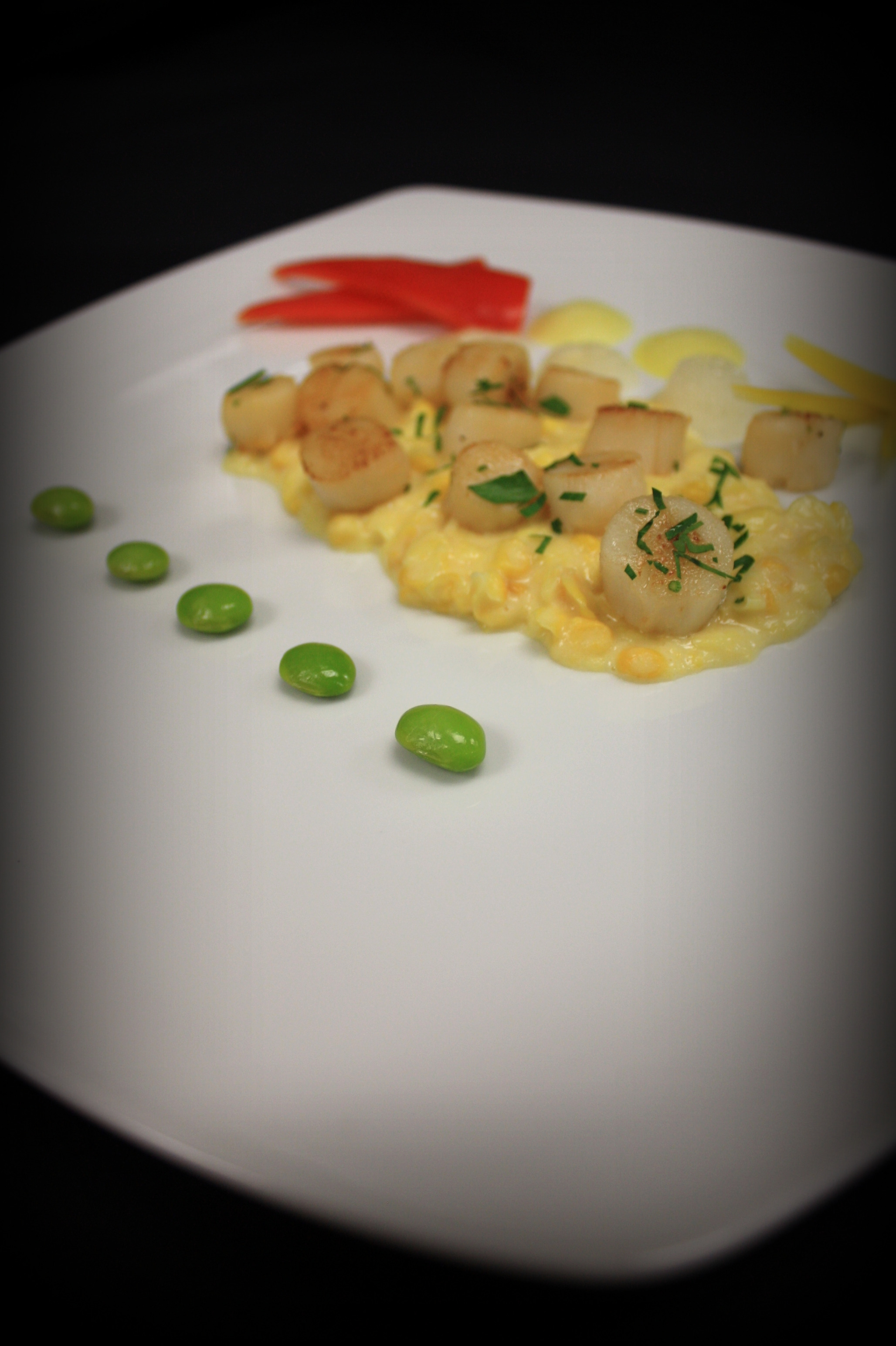 Edamame with lime and black truffle aioli in a fragrant herb bath with curried chicken udon and spring onions: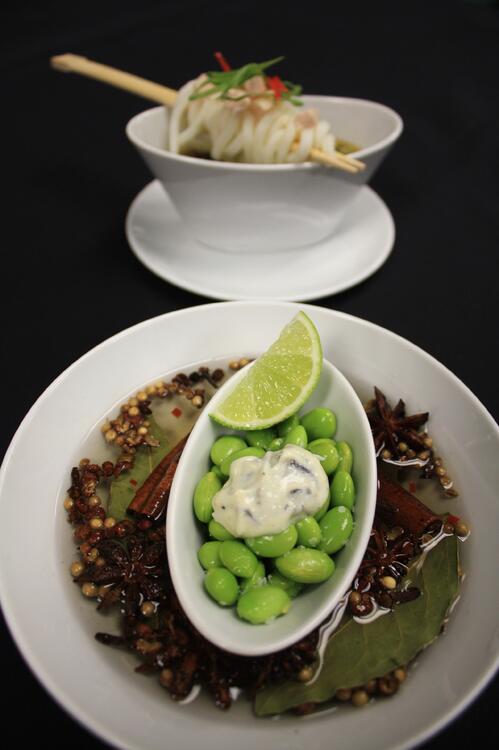 "Fish and chips" of proper english battered skate wing, pommery roasted marble potatoes, connelly gardens haricots vert, and garlic aioli:
Thai hot pot, shrimp, corn and eggplants, lemongrass hot in a sour broth: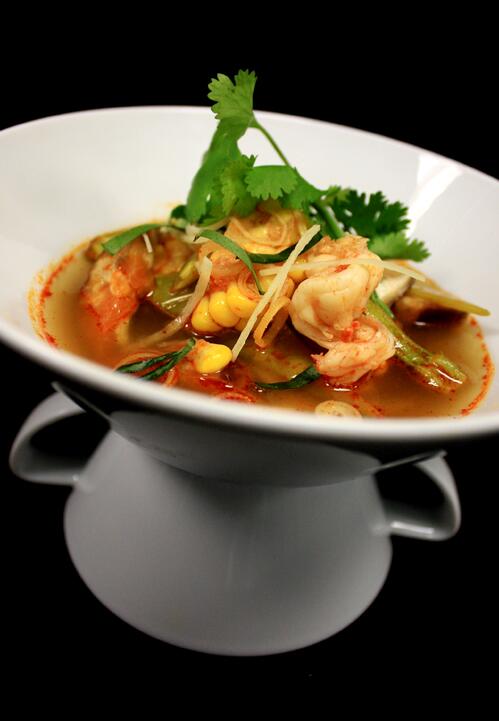 Early purple Cherokee tomatoes from the backyard with St. Agur bleu chees, crouton, basil extra virgin olive oil, and fleur de sel: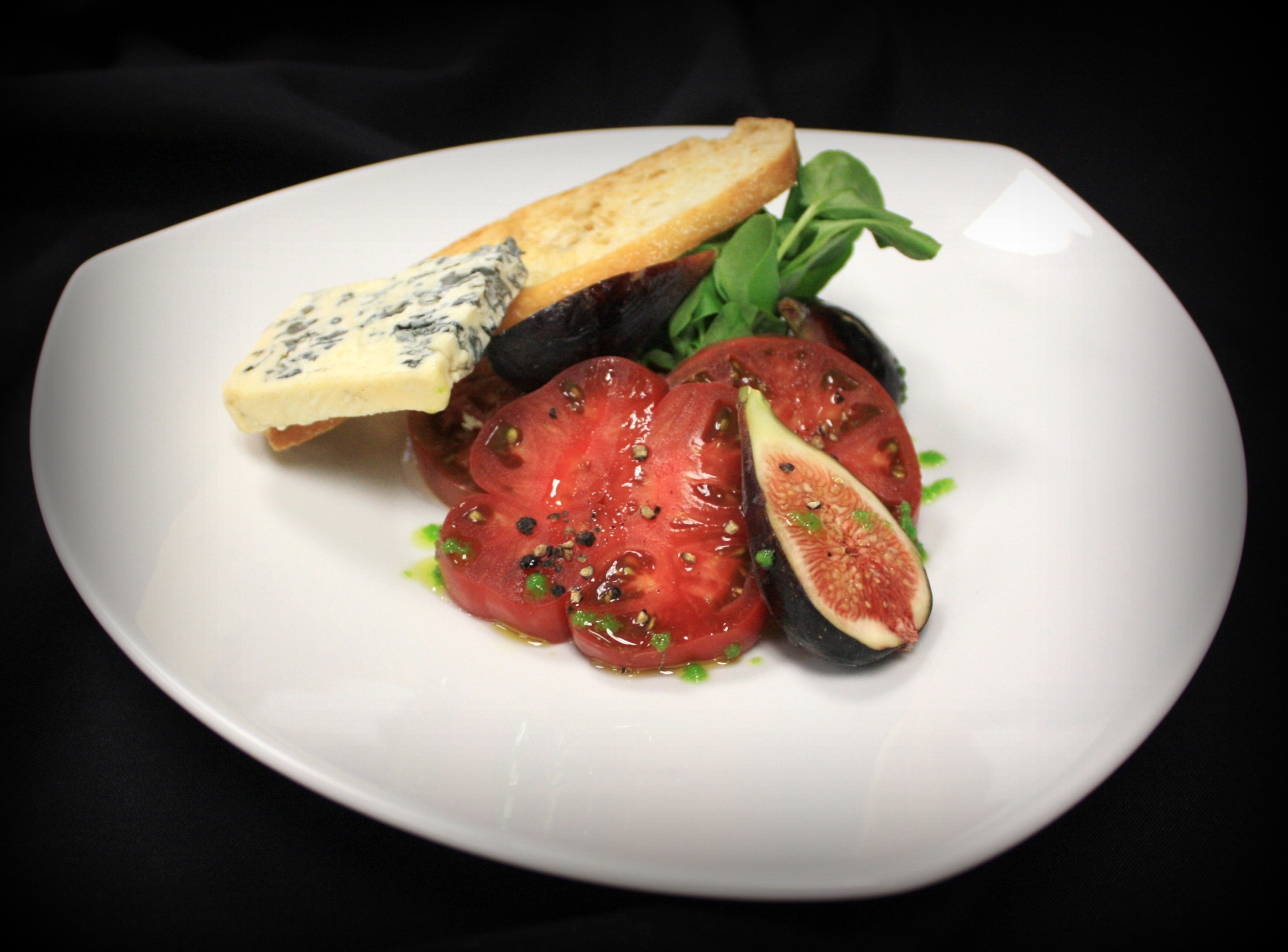 PEI mussels with thai eggplants, pak choy, kaffir lime, and a killer green curry broth: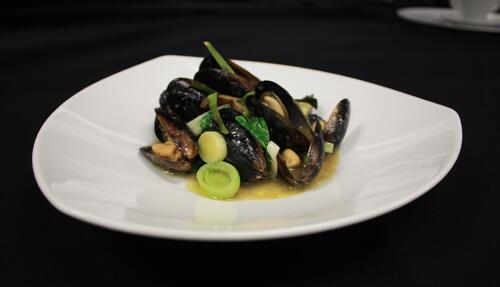 Seared baby yellowtail with white asparagus, king oyster mushrooms, and a mussel beurre fondue: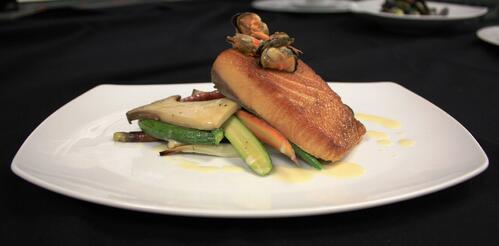 And finally for dessert, a warm and melty Callebaut Belgian chocolate cake: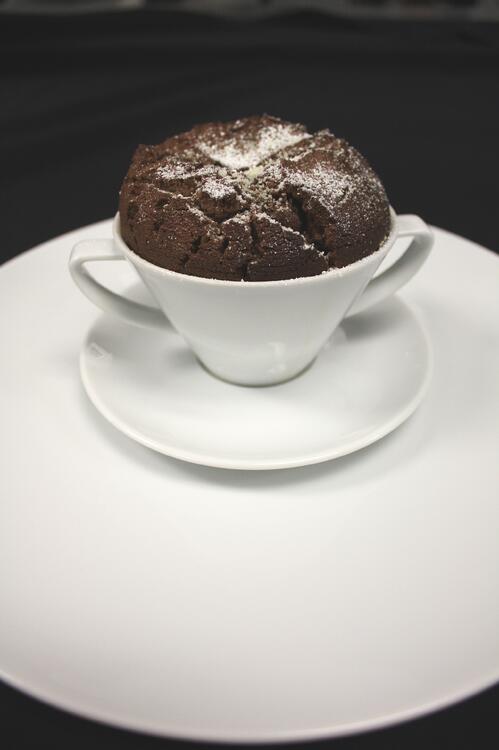 * Photos by Juliana Twedt and Lauren Cerullo
Next up was Tom Jankovich, the Executive Chef at Grandfather Golf and Country Club in Linville, North Carolina. His eight courses consisted of his favorite things beginning with a foie gras brulée of grilled foie gras with raspberry jam and rosemary crème brulée: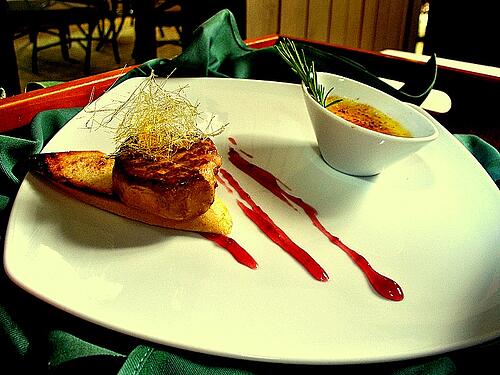 Salad Napoleon
Layers of Heirloom Tomato, Avocado, Kalamata Olive, Feta, Cucumber and Baby Spinach dressed with Sundried Tomato and Basil Vinaigrettes: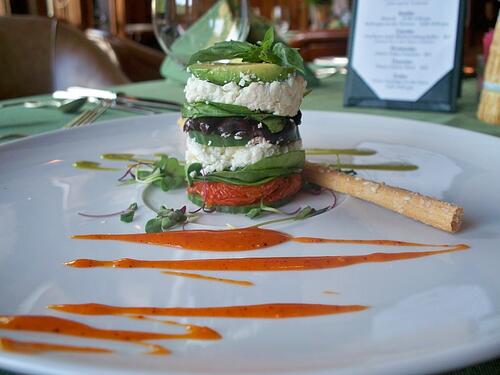 Soup and Sandwich
Smoked Tomato soup topped with Basil Foam and Crisp Basil accompanied by grilled cheese with Vermont White Cheddar: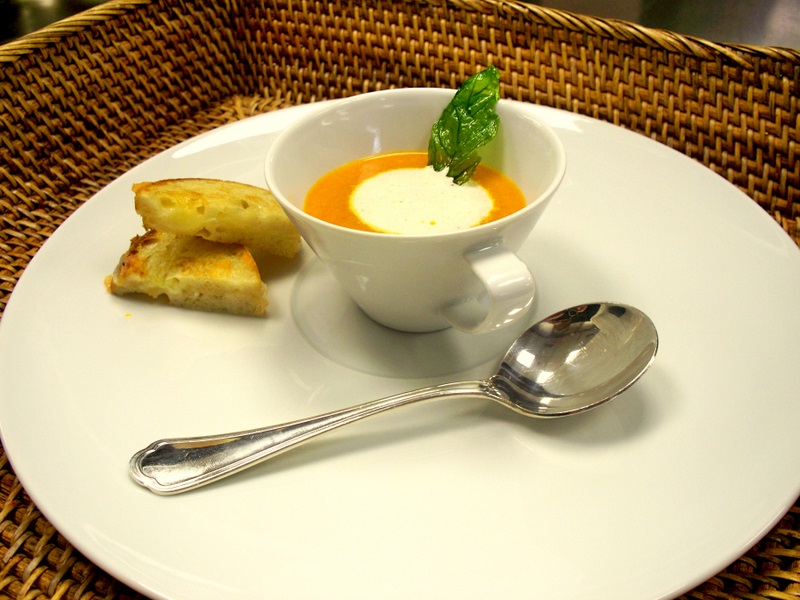 Sushi
Ahi Tuna with Sriracha Aioli, Yellowtail with Sweetened Soy and Wasabi Tobiko and Tazmainan Salmon Belly with Wasabi Aioli: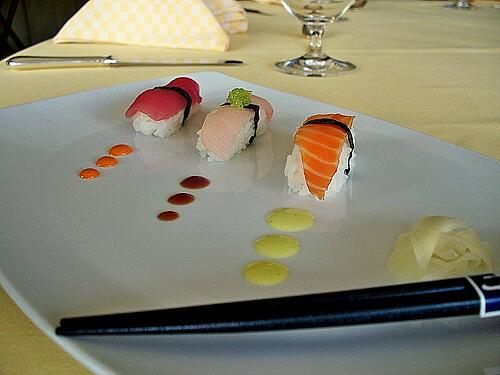 Burger and Fries
Mini Kobe Burger grilled Rare with Truffle Aioli, on a Toasted Ciabatta Bun with matchstick Yukon Potato Fries, sweet Gherkin and house made Hickory smoked Ketchup: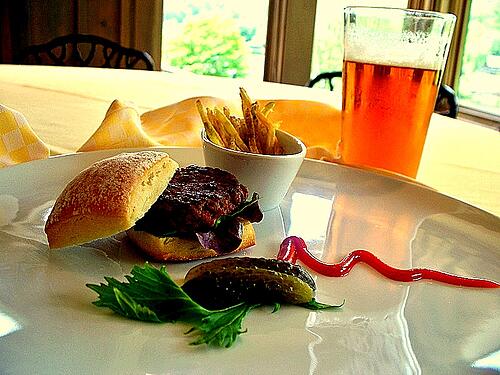 Lamb Chop
Colorado Lamp Chop, Dijon brushed, Scallion bread crumb coated, roasted rare and served with mashed Sweet Potatoes and a rich Lamb Jus Lie: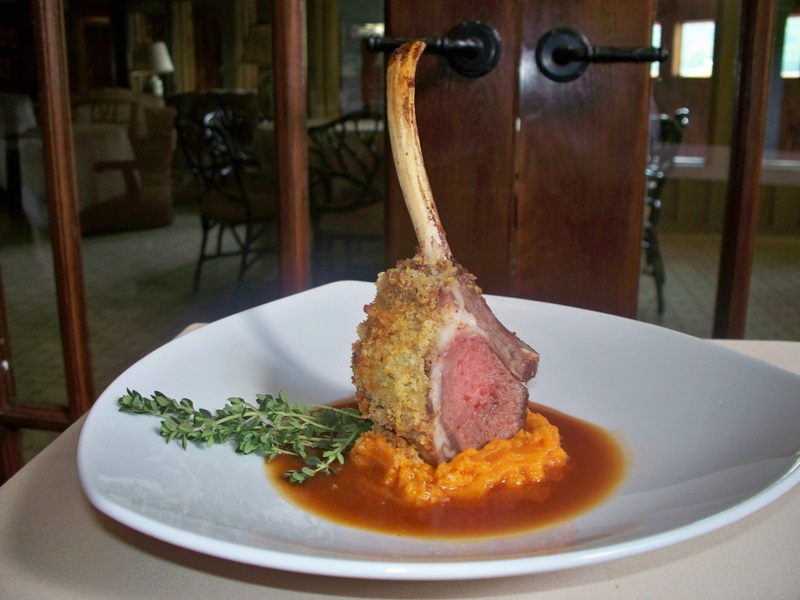 Cheese and Crackers
Cambozola Cheese with French Sourdough Crostini, and fresh Cherries and Berries: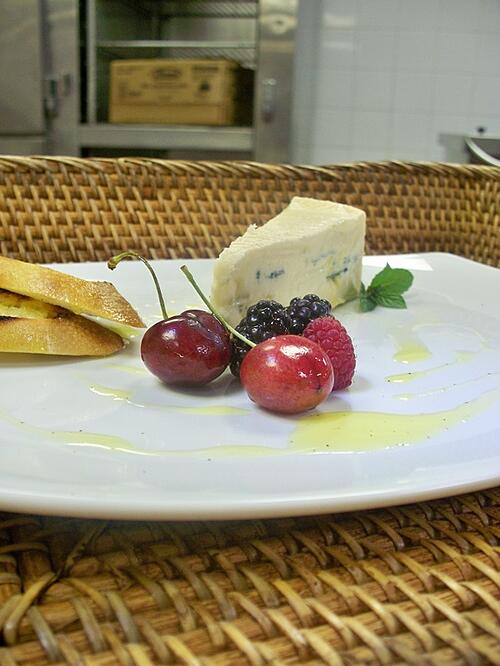 Stuffed Strawberries
Stemmed local Strawberries filled with Heirloom Tomato Marmalade, on crumbled Almond Biscotti, drizzled with aged Balsamic Syrup and finished with Honey sweetened whipped Mascarpone: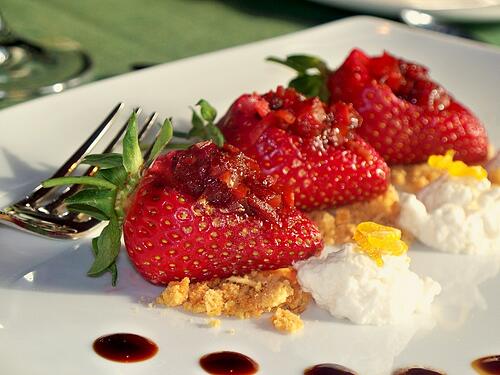 Get more inspiration from Bauscher Hepp and Deep Plate in this free guide.