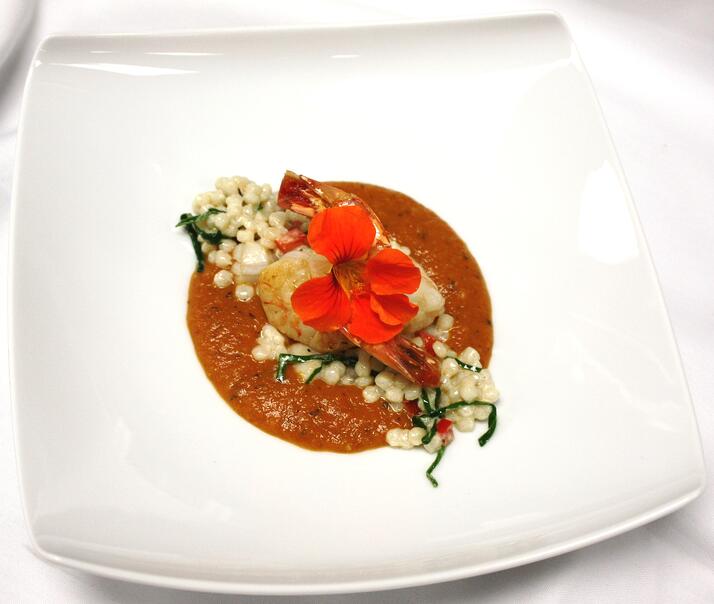 In this June 2009 Deep Plate exercise with Jessica Potts, let's explore seafood.
Chef Potts is the Event Site Culinary Trainer at Festivities Catering in San Diego, California. To begin, she offers caramelized shrimp with Israeli couscous topped with sweet basil and cream and finished with roof-dried tomato coulis.
Next we have walnut crusted Alaskan halibut, coconut basmati rice, red curry beurre blanc, and braised eggplant.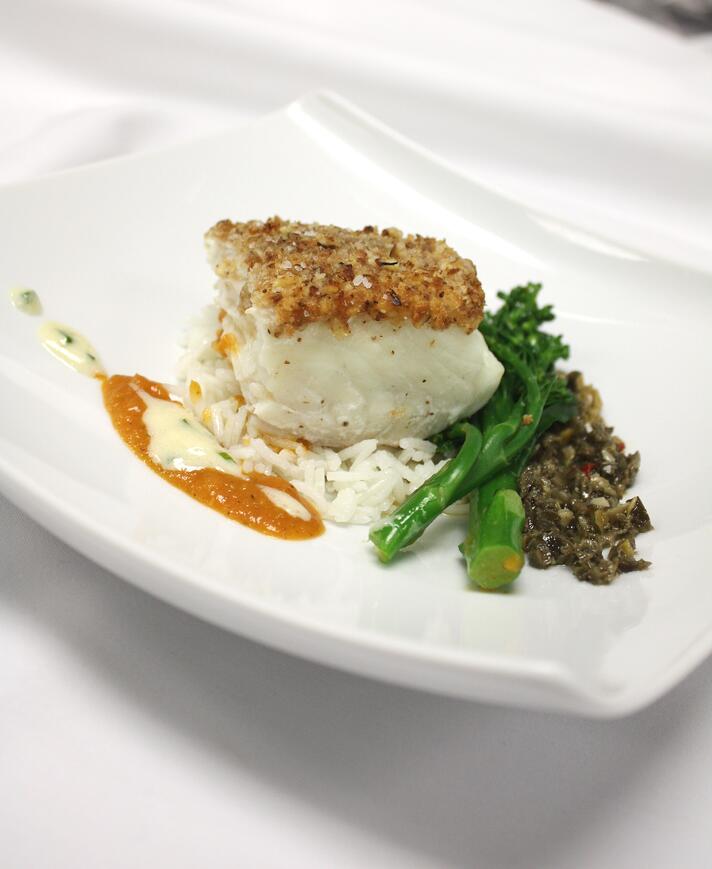 * All photos by Lauren Cerullo