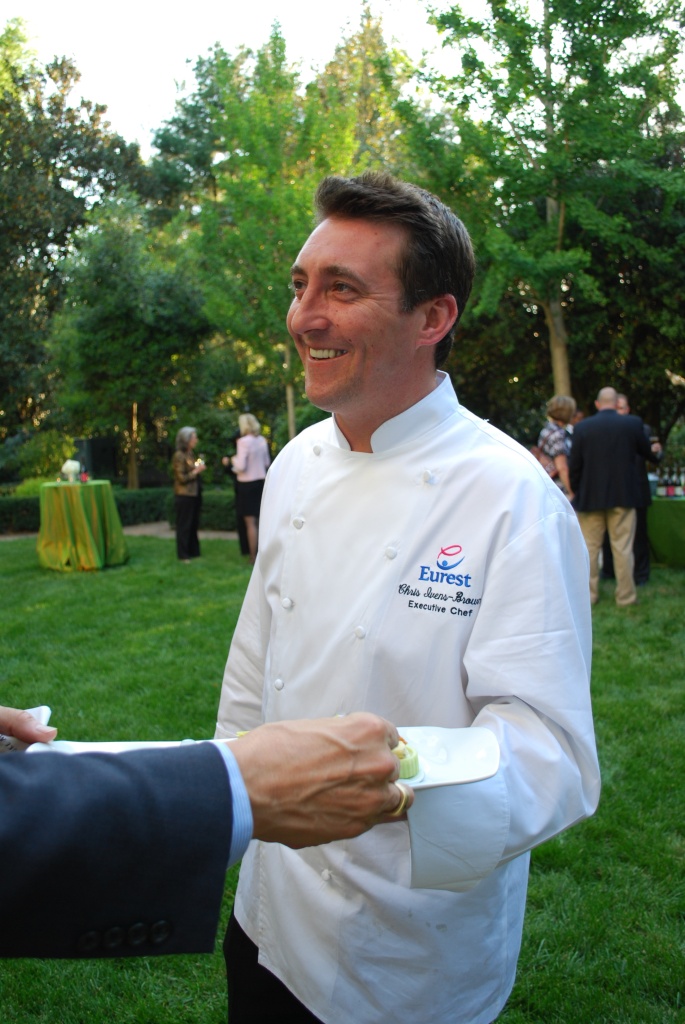 This Deep Plate Spotlight from 2009 is on Chris Ivens-Brown, Vice President of Culinary Development and Corporate Executive Chef at Eurest Dining Services.
Chris Ivens-Brown was Vice President of Culinary Development and Executive Chef for Compass Group, Eurest Dining Services, as well as being a local celebrity in the city of Charlotte.
Chef Chris's passion for advocating culinary sustainability has been very apparent over the course of his career. Chris's dedication to raising awareness and promoting sustainable solutions for both sea- and land-based food supplies has led Compass Group, one of the largest food service companies in the world, to adopt sustainable food practices. Chris has made it his mission to educate the food industry, as well as the home cook, about simple and effective methods for cooking and eating fresh, seasonable, and sustainable foods.
Education: Chef Chris graduated from the Academy of Culinary Arts program at London's Academie de Culinaire de France in 1991; additional training with Anton Adelman, Albert Roux, Michel Roux, Peter Kromberg and Richard Shepard.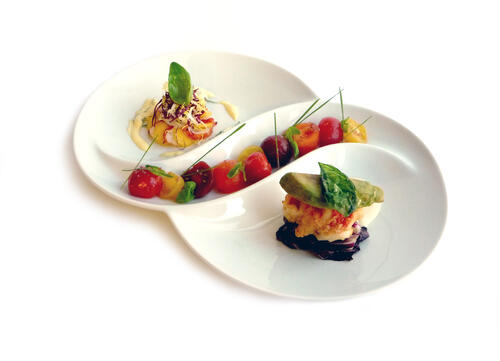 Culinary experience: Apprenticed with Roux Restaurant Group and Academie de Culinaire de France, 1985 to 1994; spent 1993-1994 with Albert Roux in Amsterdam at the Grand Restaurant Hotel/Café Roux; executive chef at The Restaurant at Hurlingham Club in London, 1994-1995; moved to Charlotte, NC in 1995 as executive chef manager of Bank of America's Roux Fine Dining Restaurant, Roux's first in the United States; named vice president of culinary development of Compass Group in 2002.
In his spare time, Chris has hosted two successful seasons of Cooking at Home with Chef Chris, with a guest line-up including sports, government and media celebrities. Chris has also had the honor of cooking for a myriad of celebrities and public figures, including Phil Collins, Martha Stewart and Queen Elizabeth. In the community, Chris donates considerable time and culinary talent to numerous fundraising events and charitable organizations including; Monterey Bay Aquarium's Seafood Watch, The Make-A-Wish Foundation, The American Heart Association, Loaves and Fishes, and Classroom Central.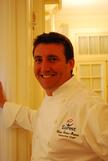 Chef Chris has recently been named as the 149th Distinguished Visiting Chef for Johnson & Wales, Providence, RI. In April, 2009, he was recognized as the 9th DVC at Johnson & Wales University Charlotte. Chris is in the process of completely his book "Planet to Plate, Cooking for Change"and developing a National TV show that promotes sustainability. Chris travels to his hometown in the UK, every six weeks to spend time with his amazing daughter, Sophie. Here is his featured Deep Plate menu.
A Mid Spring Night's Dream
April 24th, 2009
The Duke Mansion - www.dukemansion.com
Passed Hors d'oeuvres
The Confused Lovers
Helena - Sumac roasted lamb, pea puree and eucalyptus foam
Lysander - Cucumber crowns, blue cheese and bacon
Demetrius - Chef Chris's Maryland Crab Cakes
Hermia - Baby chicken Boudran, avocado puree
Sokol Blosser, Evolution #9, 12th Edition
White Blend, Dundee Hills Oregon
Dinner
Whispering Woodland Mushroom Elixir
Provencal and Goat Cheese Tortellini
Sokol Blosser, Meditrina, 5th Edition
Syrah, Zinfandel, Pinot Noir Blend, Dundee Hills, Oregon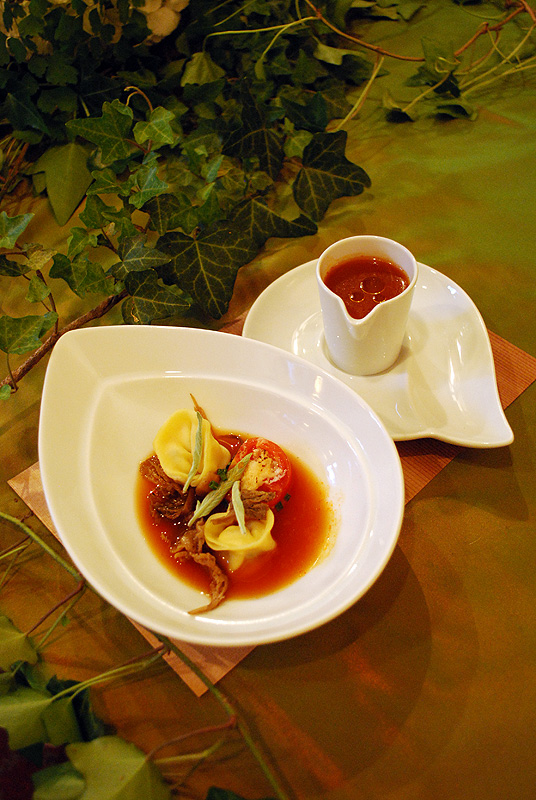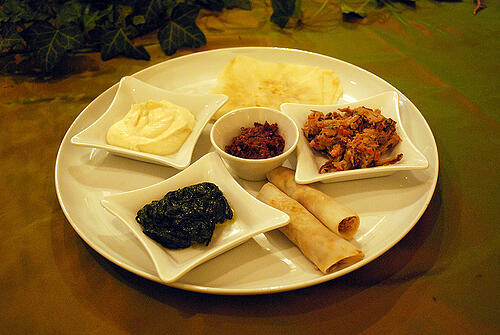 Oberon's Crown of Asparagus
Spring Truffle Salad, Prosciutto Rose
B.R. Cohn Chardonnay, 2007
Sonoma County, California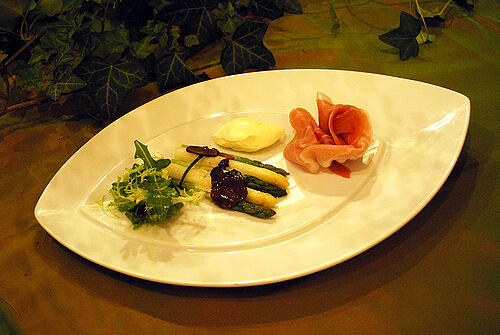 Grilled Rainbow Trout
Pucks Enchanted Zucchini Flower
B.R. Cohn Chardonnay, 2007
Sonoma County, California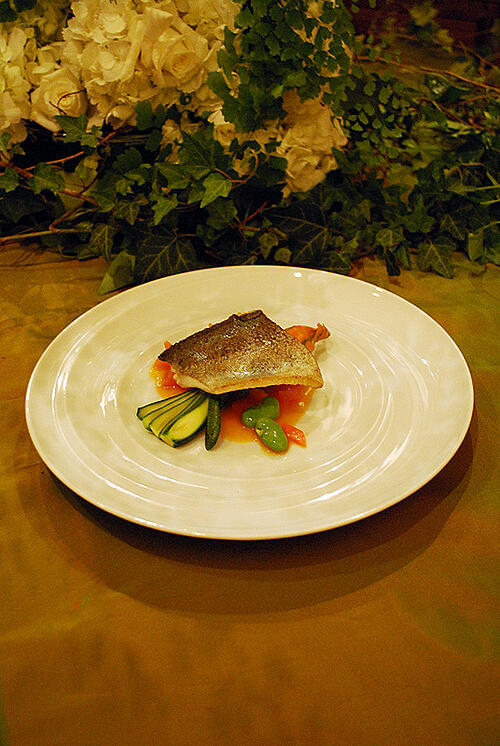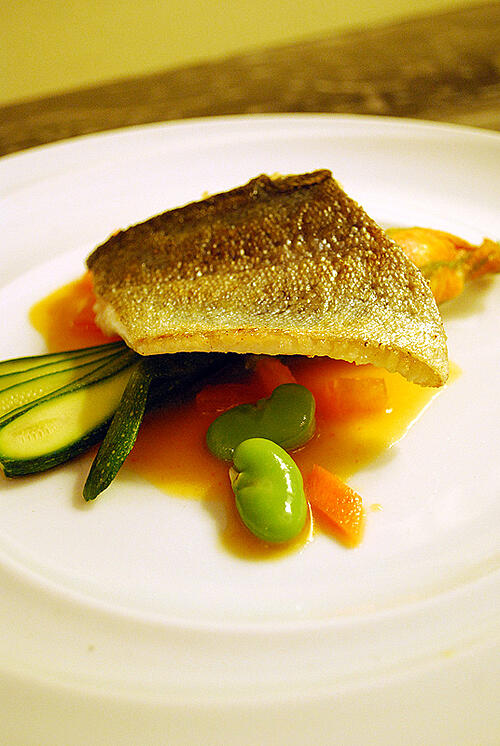 Elderflower Sorbet
Fruits of the Forest, laced in rieling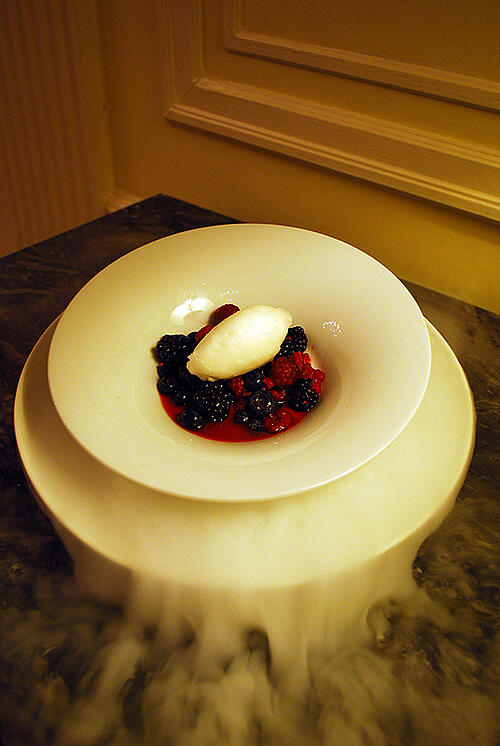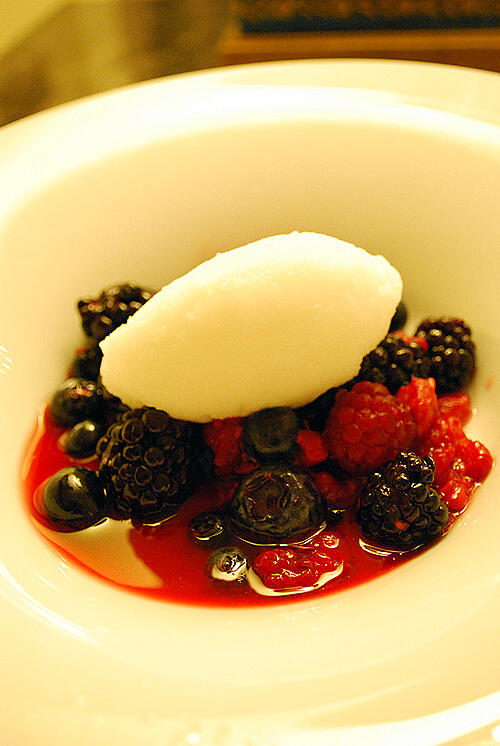 Braised 'Bottom' of New Season milk fed Veal Cannelloni
Crushed new season Potatoes and Olives, celery root
B.R. Cohn Cabernet Sauvignon, 2006
North Coast, California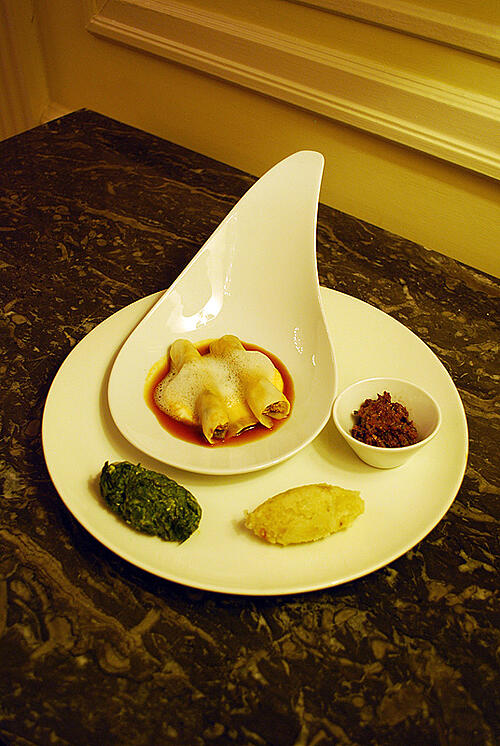 Pineapple Titania Pot-Pourri
Spicy Lavender Sauce, Jeweled Stoli Doli ice-cream, Chocolate Malt shot
Vanfi Rosa regale Brachetto d'acqui
Italy NV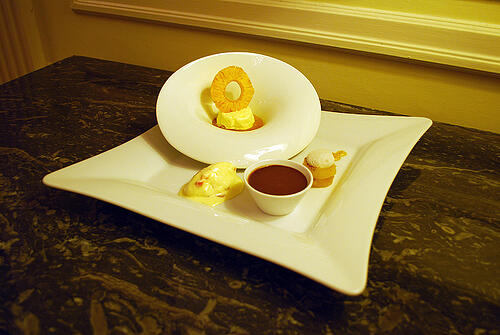 Triple Certified coffee by Pura Vida and Artisan teas by Mighty Leaf tea available upon request.
For more information on Christopher Ivens-Brown, visit www.chefcib.com or contact Kimberly Consolo – kimberly.consolo@compass-usa.com.