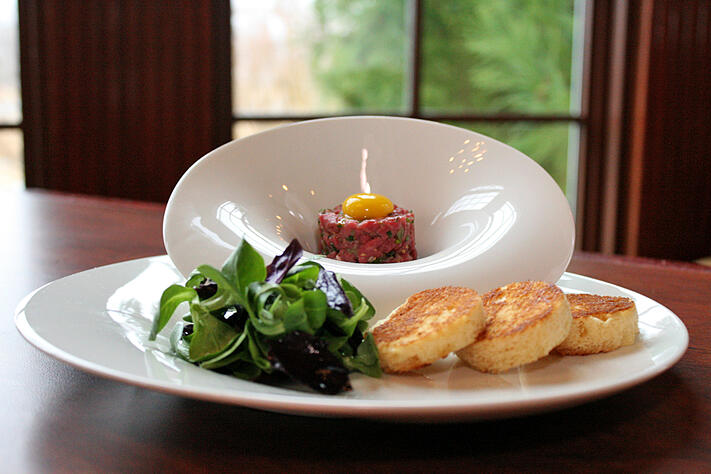 This French classic was created by Jason Shillingslaw, Executive Chef of the Providence Country Club in Charlotte, North Carolina. It was originally published as the Deep Plate exercise for March, 2009.
In this elegantly-plated display, Chef Shillingslaw provides beef tartare topped with quail yolk and served with toasted brioche and mâche salad.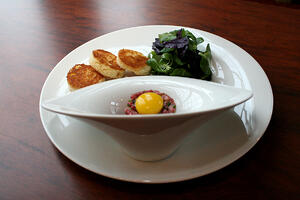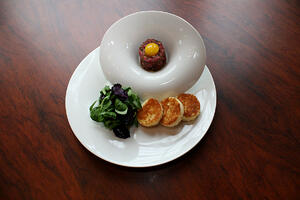 Looking for more inspiration? Go beyond tabletop.